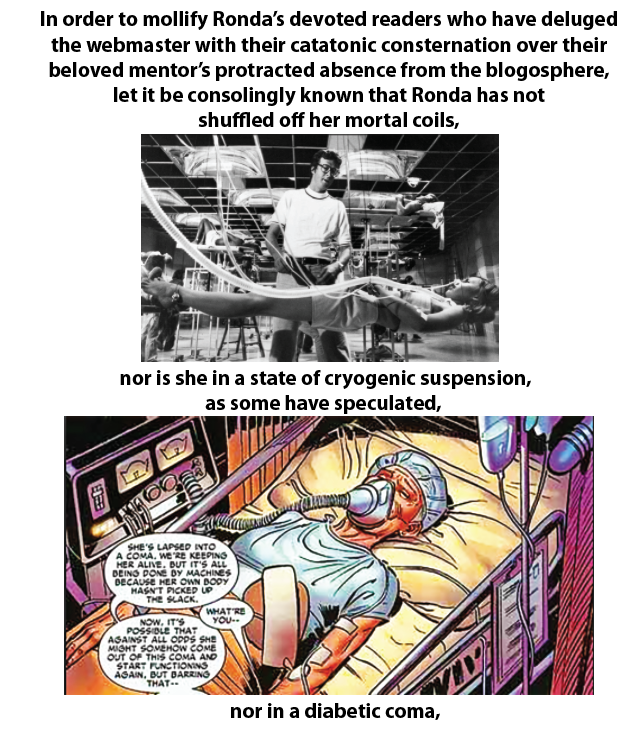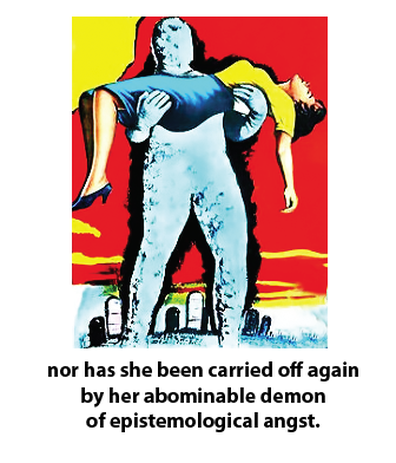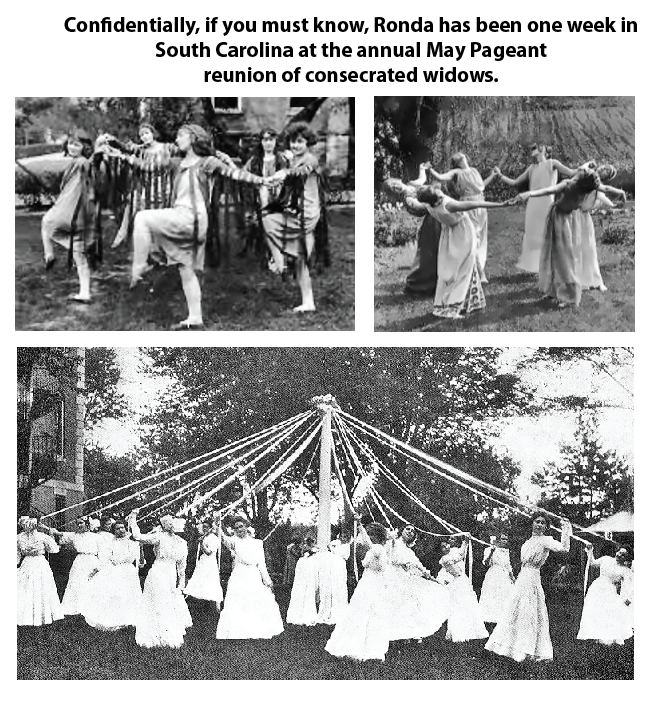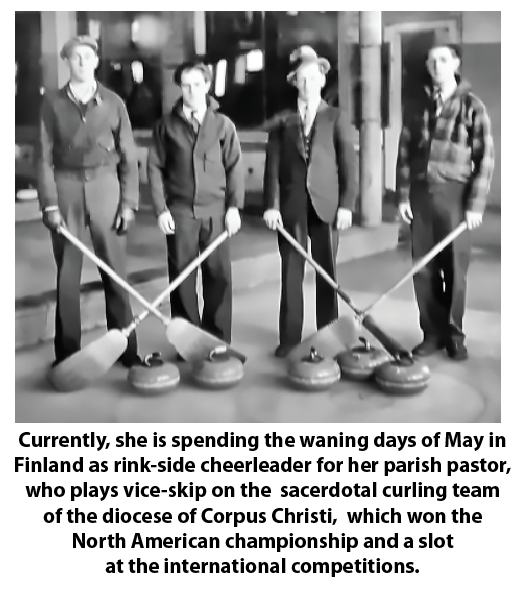 An urgent response from Ronda just arrived:

But, now, Mr. Webmeister, my readers will think I have enlisted you to put up these unlikely reasons because I have lost my mind.
IF YOU DON'T PUT UP IMMEDIATELY A NOTE ON IT SAYING,
" REALLY I, JIM RIDLEY, WEB-MASTER AM JUST DELAYED BY TECH PROBLEMS"....
I WILL WALK OVER TO YOUR HOUSE AND STRANGLE YOU!​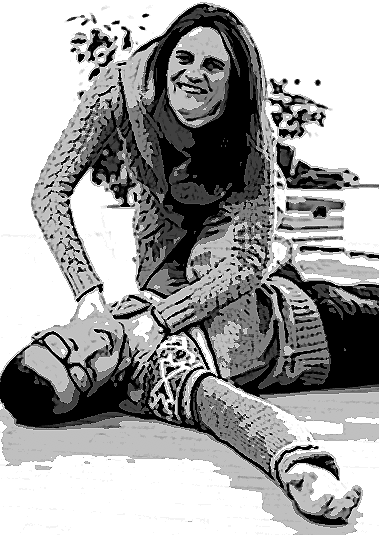 Let me know your decision about this weighty matter!!!!