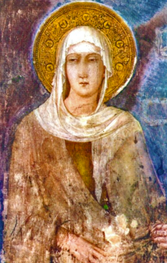 Families of Jacopa is a new Franciscan community, mostly for widows, but also for any older single women in Steubenville, Ohio. Google it for more information. I gave a retreat to widows and others discerning becoming members of this group last week. You can read about them at http://familiajacopa.wordpress.com/
At the end of the sessions I had the women do an affirmation exercise I have used many times in the past in classes and at retreats and workshops. We go around the circle and everyone has to say one affirming thing about the physical aspects of each of the others such as Marilyn, I like the jaunty way you walk, or Joan, I like your deep rich voice. It is really a loving thing to do. I realized afterwards that affirmation is an opposite to envy. Many women envy other women for different aspects of how they look, but when we affirm another woman that is a healing of envy.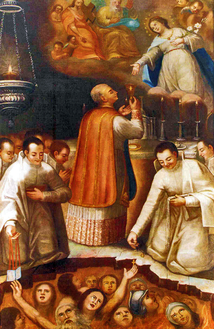 What do you think? If someone dies who has confessed all venial and mortal sins will he or she go right to heaven? I was pondering this question and it seemed to me the answer was "no" and for this reason. If you are still overly-attached to anyone or any thing you wouldn't be happy in heaven, because you would still be longing for what you are attached to on earth. Therefore, your purgatory would be a severing of that over-attachment, perhaps through such a strong experience of God's love and what you loved more on earth would be encircled, as it were, in God instead of clutched onto instead of God.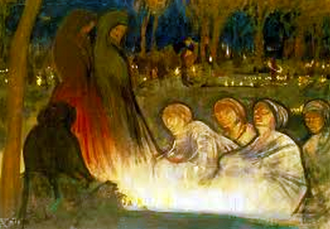 Carla, my daughter was reading this article on what not to say to cancer patients. This was her post in response:

My advice in situ is simple to say and extraordinarily difficult to do: realize the extent to which the cancer patient's experiences are directly touching your own and, depending on closeness or distance, may even be changing you. Focus on what you are feeling and doing and use it as a springboard toward understanding yourself. Talk THIS over with your pet cancer patient and now we are both in the land of the true, the painful, the glorious, and most precisely, the unknown. Short of climbing into the cancer patient's body, it's the closest you can get to real sharing.