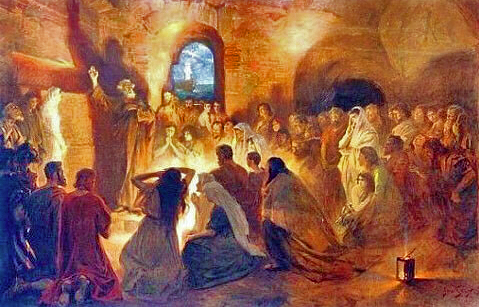 Here I am in North Carolina
at a small parish for Christmas with 12 other family members.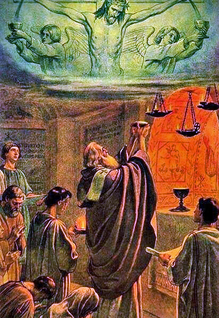 The Mass at the seminary is extremely formal with the pews filled with seminarians in black clerics and Vietnamese Sisters in black habits and a few lay people in the back. The lectors and acolytes are seminarians practicing so there is an odd feeling of tension coming from their own knowledge and ours that they are being judged. As a result, coming to the parish it seemed to me as the parish Mass is like a hearth vs. the seminary being like boot camp!


(As explained in the beginning of my December 18th Blog, what will follow each blog for a while are excerpts from a series of alleged locutions or what I call "words in the heart" from the year 2008. I am presently re-reading them and praying with them. If this is the first time you are reading these, please go back to Dec. 18, 2014 and take in what I wrote about why Catholics should not ever claim that such locutions are "infallible," but only possibly from God, and worthy of being taken seriously simply as being true in themselves unrelated to their possible source.)


May 14, 2008
More about the Moral Law

Holy Spirit:

We (the word "we" here refers to the Holy Trinity) need the moral law because humans are so greedy about trying for heaven on earth in following their illusions that worldly goods will make them happy, such as stolen possessions or the pride of fame.
Just the same, it is not as if once someone sins we give up on them and totally
reject them. No. We let them live in the consequences of their wrong choices.
The "righteous" want to see a clearer punishment, such as the immediate
destruction of the body of the sinner. This is because the "righteous" are tempted
and jealous of the seeming good the sinner got by breaking the code. The
"righteous" then feel frightened that the other sinners "got away with it."
In this way, concupiscence in some (greed for bodily satisfactions such as lust,
gluttony, possessions) and pride, in others, make a vicious circle.
Both the concupiscent and the proud are motivated by fear: fear of not
having enough, leads to covetousness. The fear of being a wretched coveter instead
of a proud Stoic (self-sufficient person) leads (the self-righteous) to sins of anger and desire for vengeance, and trying to be victorious through denunciation.

Do you see how Jesus tried to unmask these double evils by condemning greed and lust but also condemning self-righteousness?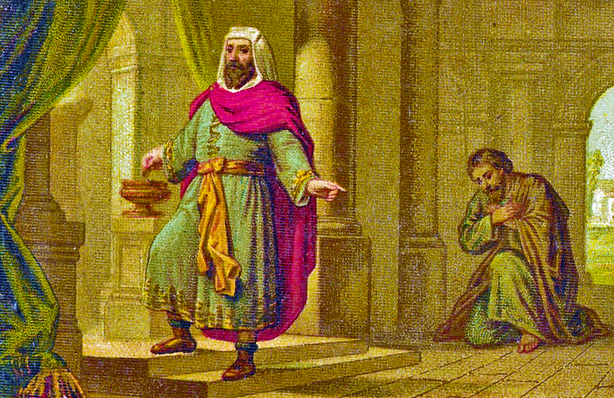 What is the way out of the circle? "Perfect love casts out fear." (1 John 4:18)
By offering you the perfect love of the Trinity and, through the centuries, the comfort of the love of your spiritual mother, Mary, and the model of so many saints and Holy Communion ( communion with us) we try to reach into you to open the
knots of fear. As our love finds a place in you, we build a well in the depth of you in which to gradually pour in grace which, over time, overflows so you can love your neighbor as yourself.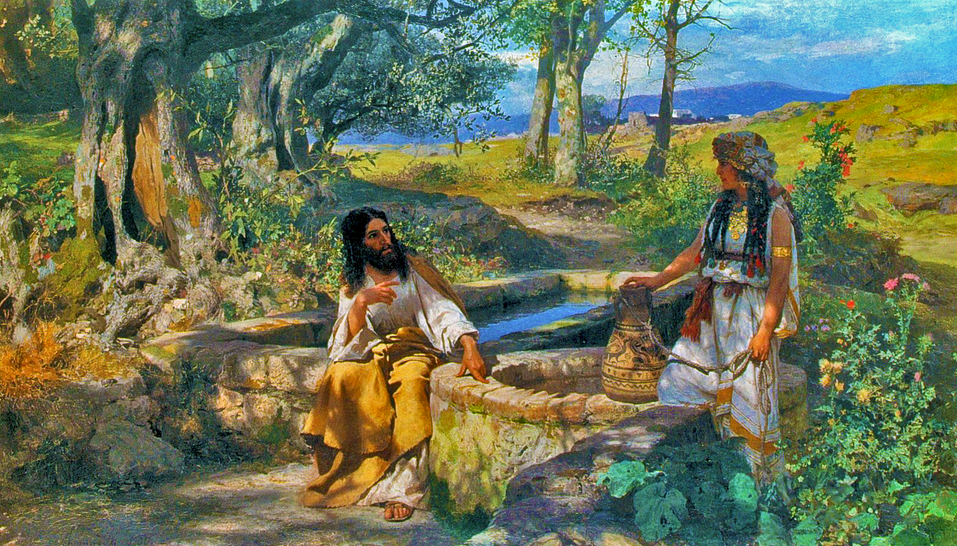 You see? When your well of love is fuller you can love yourself and reach out to your neighbor with loving concern as you see them grabbing out of fear and judging out of fear. It takes a long time to work out. The process is called "life." It is our "job" and our joy to see how to overcome the obstacles in you that come from original sin, childhood wounds, social formation, and your "fright-ful" choices.
"But, be of good cheer for I have overcome the world." (John 16:33)

May 15, 2008
The Family

Holy Spirit:

Out of individualism, you think too much as if each individual has to have every virtue to be complete, whole and perfect. Your critical eye focuses on each one in a family and you think about each ones defects and your mind works on how you would like each one to be. The same with your family in the Church.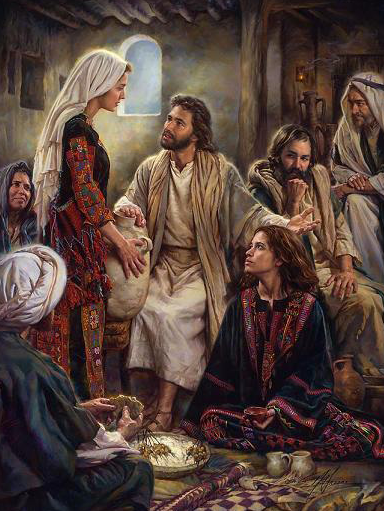 You have not really understood the mystical body image we gave you inScripture. (Jesus is the head. You are the body or the idea that a hand is not a leg.) It would be better if you look at each one and be grateful for every virtue, talent and good personal way each one has, and see how it contributes to the family and other places this person is: school, work, Church. They need the help of the Spirit to perfect those qualities to bring them under the umbrella of love. In their areas of defect, when some capacity is needed by the Spirit, they need to call for help on those who are better in this area and to seek Divine help. But they don't need to berate themselves constantly for not being everything. That comes from a proud, competitive, envious, spirit. This teaching is part of the goal we have for greater appreciation for your own gifts and the gifts of others. It will take away tense striving and make "the burden light." You will be without so much tension to be perfect in a worldly way. The fierce desire to control others and yourself must give way to giving yourself and others to us in prayer and becoming encouragers and affirmers of the others.