The Person as the Basis for Love
in Karol Wojtyla's Love and Responsibility
by Margaret Posner

Margaret Posner earned an MA in Spanish literature from San Diego State University, and presently is studying in the MA program in philosophy at Holy Apostles College and Seminary.

Note from Dr. Chervin: Karol Wojtyla, better known as John Paul II, now canonized, was my favorite Pope and is one of the philosophers I teach. However, I was delighted to find that one of my own M.A. students, Margaret Posner, could write about his philosophy even better than I ever could!

This chapter explores important points that reveal how Karol Wojtyla's discussion in Love and Responsibility rests on the notion of the person. The sections sub-titled "Observation" provide an elaboration of these themes with related topics that could be integrated in a course or lecture focusing on Wojtyla's personalist philosophy. The comments found in the "Observation" sections are based on common knowledge or current events that can exemplify Wojtyla's perspectives; it is important that these observations be less formal in tone as opposed to the more explanatory style applied to the analytical portion of this chapter. The observations, therefore, are more free-flowing and unreferenced. This contrast is aimed at providing a more relaxed sample of potential commentary that can be integrated into marriage preparation courses, or any other course dealing with issues underlying the person. Since these courses on not held in rigorous academic settings, a more conversational tone may help in the assimilation of important concepts. For example, topics that deal with mutual respect between spouses can be referred back to Wojtyla's emphasis on the intrinsic dignity of the person, discussed in the analytical portion of this chapter. The observations may supply a potential commentary on this subject in a less analytical manner. Wojtyla's unique personalist approach offers a solid frame in which the sacredness of love and its connection to the person is fully appreciated. His manner of intertwining the person with the truths that underpin the concept of true love represent an important contribution to Catholic Realism, specifically that of the twenty-first century.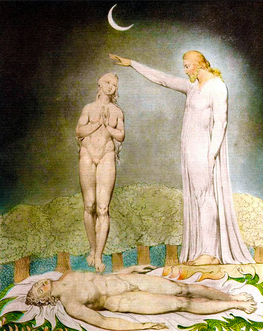 The Person as "I"
Wojtyla begins his thoughts on love and responsibility by first delineating the differences between a person and a thing.1 Although this may seem like an elementary distinction to make, it is clear that this simple, yet profound difference is the axis upon which his entire thesis revolves. Inanimate things and animals do not have free will—the defining hallmark of a person that pre-supposes self-awareness and interiority. In describing the person, Wojtyla highlights the fact that even though one person can never be substituted by another, this in itself does explain what a person is.2 The crux of the matter lies in the interior life of the person and how this aspect intersects with the exterior world. The "I" is therefore not simply a pronoun determining originality or irreplaceability; it is an entire experiential synthesis in time that cannot exist identically in another person. Therefore, man in the world "[…] strives to assert himself as an 'I' […] since the nature of his being demands it."3 Additionally, the interiority of a person connotes a spirituality that naturally directs itself to "truth and goodness" since man's existence revolves around his striving to obtain goodness "at its fullest."4 Acknowledging that truth cannot be separated from goodness is crucial in understanding man's innate aspiration toward these two principles.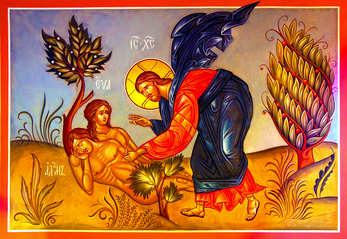 Observations

Notice how Wojtyla joins the theme of the spirit with that of truth and goodness. He doesn't just mention the spiritual aspect as a constitutive component of man, but connects it to man's innate desire for transcendence, namely obtaining truth and goodness, two principles whose source is God. Up to this point, he has presented a structured view of man and personhood that is not just generic. He explores the meaning of man as a person demonstrating that man is not limited to thinking and desiring in general, rather, he uses these abilities for their natural end—achieving truth and goodness. Man's rationality naturally identifies goodness and his ability to desire it, points him in this direction. So far, the seemingly obvious distinction made initially between a thing and a person begins to unveil the depth behind this difference.
Having described the nature of the person in terms of possessing an interior life, Wojtyla stresses that this interiority is the cause of man's deep connection to the world. His inner life makes him able to establish fixed bonds and become "intimately involved" with the exterior world, where there are other persons doing the same.5 Wojtyla's keen insight into the depth of the self as the cause of this connective relationship with the world is a point that may easily be overlooked. Man, in secular terms, is usually considered as a part of the world, in the same way plants or animals live in their natural habitat. His relationship to the world is considered as limited to the natural realm and predicated mostly on his adaptive characteristics.

While it is true that biologically, man is equipped to survive in his natural setting, his ability to live humanly, as a person, is not solely based on his innate capacity for inhabiting the planet. If this were so, man would be no different than an animal and his connection to the exterior world would not have the "intimate" character that Wojtyla emphasizes. In fact, Wojtyla underscores man's ability for self-determination, a capability that lies within his rationality, as the distinguishing mark of his personhood.6 Understanding that the way in which man perceives, takes hold and functions in the world, within a context of moral and practical values, stems precisely from his inner life does not take away from the notion of man's natural environment as the necessary component for the unfolding of his nature.7 Wojtyla emphasizes the importance of man's interiority when he analyzes man's reaction to any type of exterior input as not merely a robotic reciprocation, but as a change in his relationship with the world. As he puts it, man's entire nature, his "I" demands that he act with his whole self.8 Contrastingly, when man sees himself through the lens of routine activity, his reaction to external prompts in general are not considered as being the cause of any type of change in man's relationship to the world. Yet Wojtyla's ability to see through man's commonly-accepted self-image, that of a being merely capable of rationally interacting with his environment, brings out the spiritual dimension intrinsic to man's nature.

Wojtyla upholds man's goal within the context of his inner and exterior life as that of achieving "truth and goodness," he then denotes that the incommunicability of the "I" is where all true conceptions about education and culture begin.9 Incommunicability of the person can be defined as the irreplaceable quality of a person as such.10 Therefore, in addressing marriage, love and responsibility must rest on a clear understanding of the person, as the unique, unrepeatable "I".11 Any explanation that does not adhere to this understanding of the person cannot purport to present an accurate view of the sacred, sacramental relationship between a man and a woman, each as a unique son or daughter of God. Recognizing Wojtyla's personalist premise as essentially united to the sacramental nature of love, enables one to assimilate his discussion on how the "I" as a subject can also be an object, as opposed to being objectified, when he or she is the object of another "I".12 In order to adequately analyze man within the subject-object context, Wojtyla stresses the two possible meanings of the word "use."13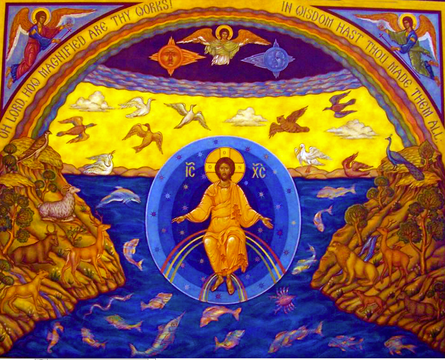 The Person and the Meaning of "to Use"

Wojtyla states that a person can never use another person as a mean's to an end, as in the first meaning of the word "use."14 In fact, doing this can be considered a transgression of the other's essence, which is intrinsically evil, and goes against the man's innate desire for truth and goodness. Furthermore, using the other for one's end is also an evil act on the part of the user.15


Observations
When a person is considered as an instrument, he or she is, in a sense, stripped of the dignity that comes with being a person. It could be said that in this case, the personhood of the other is not just simply ignored or overlooked, but the entire meaning of personhood is removed from the existential context of those affected, including the user and the used. Wojtyla's insight here serves not only to signal the effect of using a person as an end in particular relationships, his point shows the ramifying societal effects of viewing persons as ends. The far-reaching results of this "using" attitude produce a utilitarian mentality that influences nearly all aspects of society. As utilitarian principles in man-woman relationships flourish, they also root themselves culturally, becoming a norm. Additionally, utilitarian principles promote the societal re-definition of important aspects related to genuine love, family and offspring.

To clarify the extended influence of utilitarian principles in non-marriage-related issues, it would be helpful to use a fairly recent episode from the economic arena: In the financial world, the unfair banking practices that caused many people to lose their homes, exemplified how some corporations used the consumer as a means toward an end. The lack of safeguards to protect the financial security and livelihood of these people were never factored into the banking strategies that culminated in significant losses for the unwary clients. The solutions to the problem were implemented as an afterthought and only helped some of the victims. The corporate attitude which brought all this about fits well with Wojtyla's perspective on how the other can be considered a means to an end. The building collapse in a Bangladesh sweat shop that killed as many as 800 workers is another example of how these persons were used in order to achieve an economic end, while their personal safety was not considered as they labored away, producing income for their employers.

A person in the man-woman relation can also suffer this type of utilization, unless, as Wojtyla asserts, the full value of the other as a person forms the basis for the relationship. Utilization can be exercised by simply assuming the other is there to satisfy an emotional or psychological need. If the other is seen as a means to an end, namely, fulfilling some sort of emotional satisfaction, authentic love cannot be considered the basis for this bond. If the man or woman is used, rather than loved for his or her own sake, his or her full value as a person does not exist in the relationship.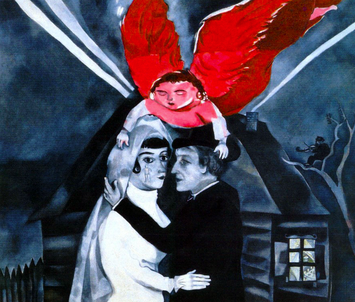 The Person as Equal to the Other

Wojtyla presents love as the antidote against the utilization of the person. He brings out a very commonsensical, yet insightful point: When two people have a good in common, there is no subordination of either one of the members.16 He demonstrates the inter-connectedness of man's capacity for love, free will, and the desire to achieve a common good, noting that truth and goodness summarize the yearnings of the human spiritual life; the sincere desire for the attainment of a common good erases any trace of subordination in relation to the other.17 The only subordination possible in this scenario is focused on the good they are both striving for. In the case of the man and woman, their common desire to love each other's person nullifies any subordination one may feel toward the other. Consequently, the equal footing Wojtyla refers to is the natural outcome of two people seeking a common good.18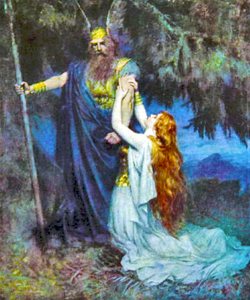 Observation

Elaborating on this topic, one could hypothetically see how two people seeking different goods are not unequal with respect to each other; working toward different goals simply shows they are each working for a different purpose. The important concept is that in a marital relationship, there must me an overriding goal that represents a common good both spouses work to obtain, as for example, the understanding that both must help each other in their spiritual journey toward heaven. Two people searching for a common evil, on the other hand, would easily fall prey to an unequal scenario. In this case, the resulting subordination of one person to another could be the natural result of the negative goal which they both share and the ramifications of this goal could translate into utilization. Wojtyla's discussion of how the common good eliminates any subordination or utilization of the other could be thought of as a formula where the end goal determines which factors are at work in a marriage.



Another scenario that comes to mind in reference to Wojtyla's affirmation that a common good cancels out subordination is the ill-formed idea of women being automatically subordinate to the man simply because of gender. The term "subordination" here represents a negative meaning that uses gender as a basis for oppression and to some extent, de-personalization; it is not the same meaning referred to by St. Paul in Ephesians 5:24: "Therefore as the church is subject to Christ, so also let the wives be to their husbands in all things." The bond between the church and Christ is based on the love of each individual for Him. There is no de-personalizing aspect to this love; on the contrary, each individual is called to reach his or her maximum potential in loving Christ. This distinction serves to support Wojtyla's thought that both the man and the woman must enter the marriage relationship, consciously striving for the common goal, namely, the good, as the ultimate purpose of their marriage. Coming into a marriage without this truth in mind transforms the relationship into a contractual type agreement, vulnerable to subordinating scenarios, rather than a sacramental commitment of mutual respect.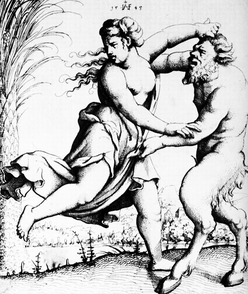 Joining Wojtyla's context that identifies the person as possessing a spiritual, unique and unrepeatable inner life, to marriage's goal of a common good, contrasts with the current societal view of marriage that does not uphold the intrinsic value of the person. The cultural norms that have apparently caused these misrepresentations of marriage cannot have resulted from a desire for genuine "truth and good," as advocated by Wojtyla. Prevalent assumptions regarding the subordination of either the man or the woman have seemingly re-defined marriage into more of a functionalist unit of society, as opposed to a loving family relationship between a man and a woman. It is clearly not difficult to see that if a man or woman feels oppressed in any type of relationship, including that of marriage, there can be no equal footing or common good for which to strive for. When this occurs, the true objective of marriage, is obliterated.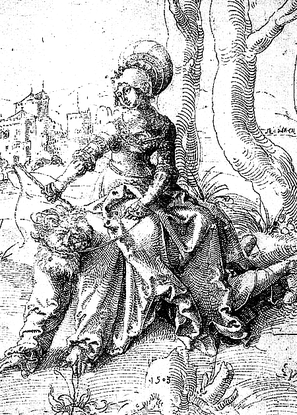 Subordinate-type relationships in marriage, perhaps influenced by cultural or religious reasons, may be partially to blame for militant feminist trends. It is common knowledge that movements claiming to prevent the oppression of women point to marriage as the cause of subordinating relationships. Without delving deeply into the multiple factors involved in militant feminism, it is clear that the misinterpretation marriage as that of being an unequal contractual enterprise may be the core reason inciting feminist, anti-marriage ideologies. Frequently, feminists define marriage as a social construct implemented by men in order to uphold their superiority over women. To answer this, Wojtyla describes man's intrinsic desire for "truth and good" joined together and aimed at a common good. Clearly, the authentic love relationship in marriage that upholds the complementary aspect the spouses aspiring for a common good cannot equate with the feminist view of marriage.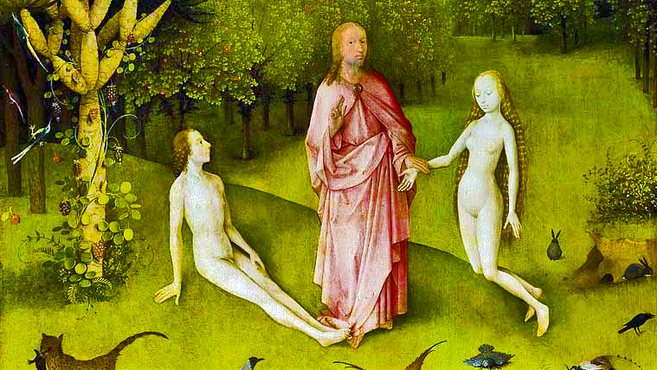 The Person and Authentic Love
Wojtyla's emphasis on equality is addressed in his discussion of equality in marriage with affective-emotional experiences. These responses can only be authentically grounded in love when the subject and object of these experiences are seen as equals: "This equality between the subject and object of activity forms a special basis for emotional-affective experience…"19 At first, it may seem that Wojtyla is simply re-iterating the importance of equality, but actually, this foundational equality becomes the basis for sexual moral ethics. The fact that there exists a morality within the emotional-affective contexts of the spouses highlights their equality, without nullifying their complementarity.20 It should be noted that Wojtyla refers to complementarity as an "ontological need."21 He explains that a man needs a woman to "to complete his own being, and woman needs man in the same way."22 Considering marriage's ontological dimension sheds additional light on the meaning of complementarity.

Additionally, Wojtyla cautions that due to the rational nature of man, one is potentially capable of isolating pleasure in the affective activity of the union; in doing so, the person becomes a means to this end.23 Here again, the person is used and his dignity is transgressed. Wojtyla is very direct when he distinguishes between attitudes that may be held by both the man and the woman, stemming from egoism but disguised as love.24 The intention behind these postures is contrary to the dignity of the person since they represent a union of egoisms within a context of convenience, in opposition with the true equality that generates mutual respect.25 His strong stance reveals a keen awareness of how distorted representations of love can be used as excuses for objectifying the other. Distinguishing between valid affective responses in marriage and those responses that are the result of using the other as a means to an end is an essential element in Wojtyla's personalistic analysis.

Wojtyla's approach to defining love and responsibility revolves around a personalist core as do the themes within his discussion. An important topic stemming from the personalist notion emphasizes how true love affirms the value of the person, and how loving itself becomes a "personalistic norm."26 Recalling his initial distinction between a person and a thing, Wojtyla presents gender as resting on the personhood of the man and the woman. He accentuates how human beings possess value firstly as a persons, and only secondly as a man or a woman.27 It is important to see that Wojtyla's secondary placement of gender does not relegate it as a constitutive principle of the person, to a non-essential position. His discussion is focused on the value of the person as primordial, especially when the other is considered as an object of another's affective response. In other words, the subject must look at the other as a person who is a man or woman. In doing do so, the affective response will be contained in the context of all those values that comprise the inherent dignity of personhood.

For this reason, he states that "The value of the person as such must be clearly distinguished from the particular values present in a person."28 He elaborates on what is meant here by the value of the person: "[…] the person as person, and not of a distinct nature individualized in a way all its own, independent, then, of particular physical or psychic characteristics."29 What Wojtyla presents is the paradigm of value derived from personhood overriding any other consideration when one person uses at the other as an object. It follows that although the masculinity or femininity of the other is an integral part of the person, the reason for his or her value flows directly from the personhood principle. Of course one can also be valued as a man or woman, but this type of value is encased in the person of each and cannot be separated from it-- a crucial distinction for Wojtyla. Establishing this unity of personhood with gender dismisses validity of using the other's gender as a source of affective responses when separated from the personhood principle. He further states that the affective response of the subject must always be "somehow adjusted to the knowledge that the human being concerned is a person."30 In other words, loving a man or women because of their gender is not the same as loving this man or this woman.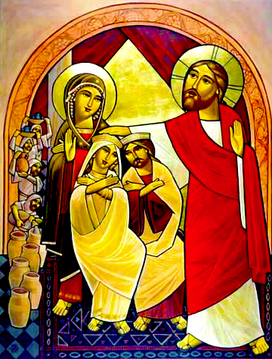 Appreciating the value of the person within the affective responses of the subject, therefore, can be seen as the pivotal factor that creates the required setting for the expression of true love, as opposed to a scenario where utilization leads to inequality and subordination of the other. Wojtyla's precise description of the prerequisites that must conform to personalistic norms allows him to define true love as a virtue, packed with all the affective responses proper to the relationship between a man and a woman.31 He states that love is not limited to the emotional aspects or to the senses. He underscores the fact that love is a product of the will "and has at its disposal the resources of the will's spiritual potential…"32 Wojtyla's analysis, therefore, reveals how the core of true love between a man and a woman is configured by free will, a spiritual faculty, since both the subject and object of this love are spiritual beings: " …it [love] is an authentic commitment of the free will of one person (the subject), resulting from the truth about another person (the object). Love as a virtue is oriented by the will towards the value of the person."33 In light of the foregoing explanation, one can now understand that the "truth" of the other is his or her value as a person. Wojtyla's exposition of love does not present the virtue of love as a possible option between a man and a woman in a relationship; rather, it strongly implies that any type of relationship not based on respect for personhood is actually a utilization of the other, under the guise of love.34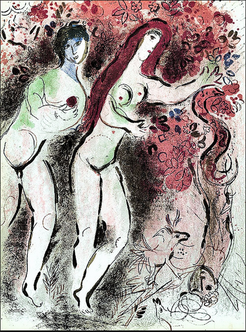 Observation

Wojtyla's in depth exploration of the nature of love, the nature of the person and the interconnectivity of values within the man-woman relationship sets forth truths that are not difficult to grasp. Yet, the secularist perspectives on love revolve around other relationship elements such as romance, emotional satisfaction, and convenience. These issues are spuriously raised above the level of essence, which is the level being addressed by Wojtyla. The fact that he grounds his discussion on the person as a spiritual being generates concrete conclusions on the true nature of love. The secularist view, on the other hand, produces relativistic notions of this relationship, resulting in a re-definition of love that allows the utilization of the other. Wojtyla's discussion resides in the essence of the person and the points he makes stem from this base. Although his concepts seem easily accessible, his ability to join these truths requires deep philosophical insights on the nature of the person, and their connection with love in the man-woman relationship. The secularist view frequently assumes that its perspectives are based on practical human norms that need not be linked with any philosophical ideal. It would seem that the main stumbling block for the secularist view is Wojtyla's premise acknowledging the spiritual dimension of the person.

While this assertion may seem irrelevant to the current relativistic definition of love, its absence in current ideological trends appears to be the governing force behind the moral confusion misrepresenting relationship issues between men and women. Wojtyla's discussion, then, can be considered a philosophical treatise on the true nature of love and responsibility; it is not simply a guide to getting along lovingly in a relationship. Once can go even further and say that his manner of unfolding the themes stemming from the Catholic personalist position discloses his intention of reaffirming the necessary components of true love against the backdrop of secularist views. This position is particularly evident when he implies that a person can be actually used under the pretense of being loved, as discussed above. His intense focus on the person and his subsequent connecting of all themes to this crucial point allows him to solidly present those reasons for which the dignity of the other should always be cherished. His main assertion, namely, that love can only be called love when it is directed toward the person leaves no space for any other definition of love.35 He seems to answer the alternative stance that would consider love as mere "emotional attitude" towards a person of opposite sex.36 Having an "emotional attitude" toward the femininity or masculinity of the other is in itself a blurred psychological response that, as he puts it, "fades in the emotional consciousness of a man or a woman if it is not firmly tied to affirmation of the person—that specific person to whom the man owes his experience of 'femininity' or the woman her experience of 'masculinity'."37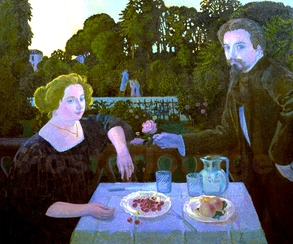 The Person and Cognition

Another theme discussed by Wojtyla, to re-affirm the person as foundational within the context of love between the man and woman, is his focus of cognition as a power that not only reflects reality, but is also aware of truth. He notes that if cognition were a material power, man would not be aware of truth and falsehood. His description of cognition leads him to make a metaphysical observation of truth: "Truth is a condition of freedom. Without this faculty, man would inevitably be determined by them [material goods]."38 If man's power to have self-determination is non-existent, using the power of self-determination to choose falsehood unavoidably leads to utilizing the other. Furthermore, if one's treatment of the other is not grounded on respect for the personhood of the other, the relation becomes analogous to falsehood taking over the subject.39 We can see how Wojtyla's analysis of the spiritual aspect of cognition with respect to truth and personhood lends to an understanding of how fictitious love can take over a relationship while pretending to be true love. Wojtyla's insightful delineation of how matter takes over when the spiritual dimension is ignored serves as a basis for understanding one of the ways in which individuals can become imprisoned in a relationship based on other principles antagonistic to love and the true definition of the person. A common example of this possibility can be the apparent love a spouse can use as an excuse to remaining in an abusive relationship. External factors other than true love keep the battered spouse in an oppressive situation; these may include financial convenience or emotional need. Clearly, Wojtyla's vision into the nature of cognition, truth, and its connection to genuine love leads back to acknowledging the full value of the person within the man-woman relationship.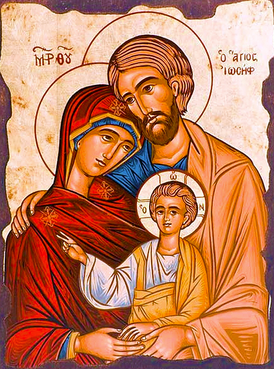 After Thoughts

Wojtyla's inquiry into love demands that one graft the meaning of the person into those values that are generated from love between a man and woman.40 His emphasis on how true love involves unifying, under the concept of the person, different aspects involved in the relationship between a man and woman, can only be understood in light of an authentic appreciation of the person. It is also clear that throughout the chapters, Wojtyla has emphasized how "…the person is much more an interior than a body."41 And because of this, the love of both persons not only unites them on a physical, emotional and psychological level, it joins them at the level of their interiority, a broader principle containing all that which constitutes their unique person. It is within this context that, a child can be conceived, being that this child, as a spiritual being, also possesses the inner life that both parents will have helped to fashion.42 And it is within this union of spiritual persons-- the only worthy setting for the Divine creative act to happen-- that God infuses the transcendental soul of another unique human being; the importance of the person as the basis for love takes on a sacred character. Any version of love that does not fit into Wojtyla's model cannot be considered authentic.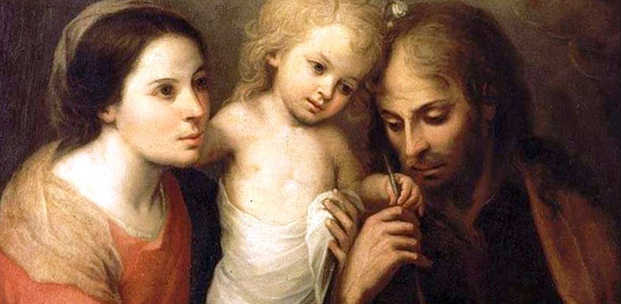 ---
Works Cited
Crosby, John,
The Personalist Papers
,
(Washington D.C: Catholic University of America Press, 1996).
The Selfhood of the Human Person
,
(Washington D.C: Catholic University of America Press, 1996).
Wojtyla, Karol,
Love & Responsibility
,
New York: Farrar, Straus and Giroux, 1994.
Footnotes
1 Karol Wojtyla, Love and Responsability, (New York: Farrar, Straus and Giroux, 1994), 21.
2 Ibid., 22.
3
Ibid., 23.
4
Ibid., 23.
5
Ibid., 23.
6
Ibid., 24.
7 Ibid., 23.
8 Ibid., 23.
9 Ibid., 24.
10 John Crosby, The Selfhood of the Human Person, (Washington D.C.: Catholic Universary of America Press, 1996), 41. Crosby refers to this innate characteristic as that which "...sets the person in relation to other persons..." and sustains that a person is not repeatable in any sense and does not share in the being of any other person.
10 Ibid., 22.
11 John Crosby, The Personalist Papers, (Washington D.C.: Catholic University of America Press. 1996), 19. Crosby elaborates on individual uniqueness and dignity: "...this unrepeatable person has value, and the person has it, not as just being unrepeatable, but as being this unrepeatable person."
12 Ibid., 21.
13 Ibid., 25.
14 Ibid., 26.
15 Ibid., 27.
16 Ibid., 28.
17 Ibid., 28.
18 Ibid., 29.
19 Ibid., 33.
20 Ibid., 81.
21 Ibid., 81.
22 Ibid., 81.
23 Ibid., 33.
24 Ibid., 39.
25 Ibid., 39.
26 Ibid., 121.
27 Ibid., 122.
28 Ibid., 122.
29 Ibid., 298.
30 Ibid., 123.
31 Ibid., 123.
32 Ibid., 123.
33 Ibid., 123.
34 Ibid., 123.
35 Ibid., 124.
36 Ibid., 123.
37 Ibid., 124.
38 Ibid., 115.
39 Ibid., 115.
40 Ibid., 198.
41 Ibid., 260.
42 Ibid., 260.
Study Questions


1. When have you experienced or known of authentic love vs. persons using others under the title of love? Give examples.
2. Can you apply Wojtyla's personalist approach to themes related to family life?
3. Within the personalistic context of Wojtyla, explain the characteristic of uniqueness in man.
4. How does commitment tie into true love?
5. Can you give examples of fictitious love relationships?
6. How is the sacramental aspect of marriage connected to true love?
7. Do you think is possible to unconsciously use a person as a means to an end?
8. Explain the relationship between truth and love?
9. Can you give examples that demonstrate Wojtyla's view of equality between spouse
10. Considering Wojtyla's view of the person, is complementarity between genders a social construct?







Response from Sean Hurt
, who was in the Peace Corp in Malawi, Africa (in italics are the lines from the chapter and in regular type the responses of Sean Hurt).
The corporate attitude which brought all this about exemplifies Wojtyla's perspective on how the other can be considered a mean to an end. The building collapse in a Bangladesh sweat shop that killed as many as 800 workers is another example of how these persons were used in order to achieve an economic end, while their personal safety was not considered as they labored away, producing income for their employers.
Talking about these 2 examples from capitalist society in which humans were treated as means unto ends is like talking about two parts of the ocean that are wet. It's all wet—it can be nothing else but wet. Talking about these two incidents as if they are isolated obscures the deep-rooted evil of capitalism. It constantly and inexorably tends toward treating people as commodities. It is characterized by a competition which is inherently wounding to human solidarity. Really, look at the typical life of a middle-class American and ask yourself, "how many times a day does that person use another human being as a means to an end?" Do we really treat the cashier or waiter much different than a machine—accepting bills and turning out change? What about all the people who made the things we use every day? Do we know them, did we respect their personhood? Did we pay them a fair wage and ask how they're getting along? Of course not! Not even close!
The author says, "The far-reaching effects of this "using" attitude produce a utilitarian mentality that can influence nearly all aspects of society". I can't agree more, but I think she dramatically understates how deep this utilitarian mentality has advanced in America. We don't even perceive how wounded modern, industrial society has become. We're used to using. We can't even imagine an economy not based on using people. We've come to accept it as a necessary evil because we know no other way. But it is possible.
In the Malawian village, things are different. You know the grocer at the trading center—to exchange money and products without an exchange of humanity is unthinkable. You talk; you converse with the man who made your mat and you know the woman who sold you tomatoes. You know them, you know their families. I remember when the house of the grocer in our village burnt down. We all knew, and we all came along and gave a little money to rebuild their place. There was an exchange there, not of commodities, but of trust, of intimacy, of solidarity—a security of knowing that, if the same thing happened to me a 1000 people would be there to help. You can't replace that with an insurance policy. Now, I'm not saying that there's nothing good about capitalism. But still, the fundamental structure of our modern economy is totally irreconcilable with the gospel message.
Additionally, Wojtyla cautions that due to the rational nature of man, one is potentially capable of isolating the pleasure in the affective activity of the union; in doing so, the person becomes a means to this end.
There are, of course, many cultures and sub cultures within mankind and each one deviates from the true life-in-Christ in some way or another. Among the particular culture I came from which is young- liberal-white-middleclass American I would say that there is a general belief that anything two consenting adults want to do to each other in the bedroom is morally legitimate. Upon conversion I obeyed Church teachings, but I didn't really understand them regarding this issue. It wasn't until I came to view it through this lens of personhood that I finally understood. There are so many moral teachings about sex to the point Christians seem like sex-hating prudes. But there's a good reason for that. It's so easy to use human beings as objects of sexual pleasure.
As I was saying in the previous comment, there are so many ways that we use people as means unto ends. Commoditized humanity is now part of American culture because it's an underlying tenant of our economic life. Is it surprising then that this view of personhood has spilled into our sexual lives?
Response from Tommie Kim
, a Post Master's Student from Korea at Holy Apostles College and Seminary:
It is important to draw parallels between the notion of personality and culture in order to provide justification for their kinship and to understand their reciprocal influence. Definitions of culture are diverse and can be translated into diverse interpretations. Similarly, definitions and understandings of personality are also very different according to psychological, philosophical and theological interpretations.
Culture in most general sense can be defined as a relation or as a system of relations. However, if relation is considered in its ontological sense, only personality can enter into relationship just as Wojtyla explains, "the crux of the matter lies in the interior life of the person and how this aspect intersects with the exterior world."
Confucianism perhaps best explains the complementarity between genders as a social construct. Confucianism is based on ancient texts that advocate conformity to the law of Heaven, or so called Ultimate Reality that centers on loyalty, especially the filial piety of a son to this father. Another aspect of Confucianism is based on obedience to rulers, respect for elders, loyalty in friendship, and subservience of wife to husband. Somehow, this traditional construct has deeply influenced Korean society. So a woman first must obey and follow the orders from her father, then husband and later her son. Due to such a strong patriarchal tradition and culture, the role and personhood of man and woman was, in the past, strictly distinguished and demarcated. Domestic life of women was enclosed away from the public world inhabited by men.
The Catholic Church has played a crucial role in demolishing this social and cultural discrimination between genders and has helped to heal the conflict that such discriminative life had created. However, no one can claim that the old tradition was completely wrong. The modernized life, calling for equality between man and woman, has brought forth numerous broken homes and extramarital relations.
The common goal for marriage in the past was to create a loving family with children. Marriage today no longer has this goal. Marriage is chosen for the sake of fulfilling financial and emotional needs of each other. In our times, it is difficult to differentiate between true love vs selfish love. I think it is because people have lost the spiritual meaning of our existence, directed toward truth and goodness. People are simply trying to survive a life that is changing at a fast pace. Along with this change in life-style, the concept of marriage has also lost its authentic purpose. Love needs to be accompanied by responsibility, but parents no longer want to take responsibility, or to sacrifice for children and family.
Commitment needs to be part of true love because loving a person means taking responsibility for other persons. Being responsible means that true love needs to respect the dignity of the person, just as yourself.