"Speak the Truth with Love" (Ephesians 4:15)

An Approach to Teaching Catholic Ethics in the Twenty-first Century
by Ronda Chervin, PhD


I have written a book about ethics entitled Living in Love: About Christian Ethics. This was in the 1970's. It was reprinted by different publishers three times, each time updated. Now it is part of a series of small books on love called The Way of Love under the title of Making Loving Moral Decisions. I have been teaching ethics for forty-three years! Just the same, I think it will be a good challenge to think through how I want to teach it now with the theme of overcoming polarities in the Church for a twenty-first century Catholic world-view.
Let me begin with a description of two contrasting ways of teaching Catholic ethics on the extremes.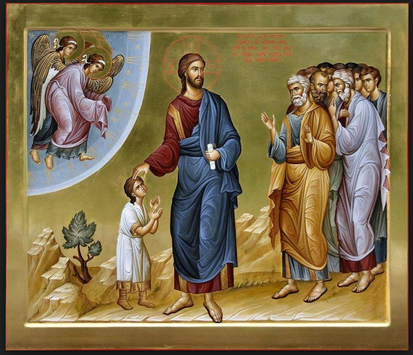 Teaching Catholic Ethics A:

What is important is that we never give the impression that rules are more important than persons. Every human being has a conscience. This conscience should be informed by perennial magisterial Catholic teaching, by the viewpoints of contemporary philosophers and theologians, and then by the individual insights of each Catholic. For example, it is true that the Church teaches that human beings have the right to private property and that all Catholics should be charitable to the poor on an individual basis, but, in terms of a given individual's conscience, some may think that because of the need for a safety net we may need a more socialistic central government to take care of the poor, but others may think that gives too much power to central government and only more capitalism can improve the lot of the poor by providing more jobs. Or, to give a very different example, a couple should thoughtfully read the encyclical Humanae Vitae about contraception, then read what philosophers and theologians have said about the issue, and then consider their own circumstances and come to a decision they can live with.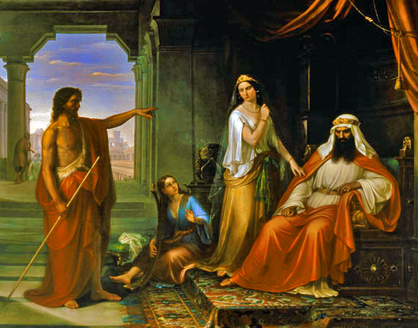 Teaching Catholic Ethics B:

Catholics nowadays are "going to hell in hand-basket!" to use the old phrase. They actually think that on morals they are right and the Lord God Almighty is wrong! The constant teaching of the Church comes under infallibility, so where do Catholics come off choosing whatever they wish cafeteria style? Since centralized government leads to socialism and communism, contrary to Church teaching, we should hold on to our private money and property. Since contraception is wrong we don't need to delve into it to see why, just avoid it. What we need to do is simply give everyone the moral rules in sermons and other catechetical settings and tell them if they don't agree or practice them they should forget about ever getting to heaven.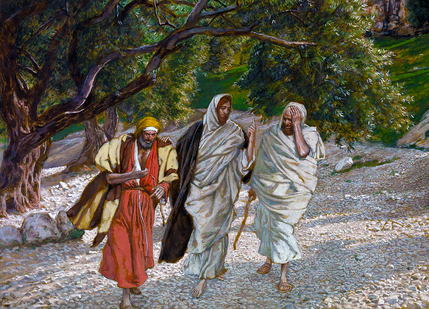 Probably none of the readers of this chapter would want to teach ethics exactly in the mode of either A or B. But what would be the mediating concepts that would be a way of teaching the truth, not error, with love, not only with threats?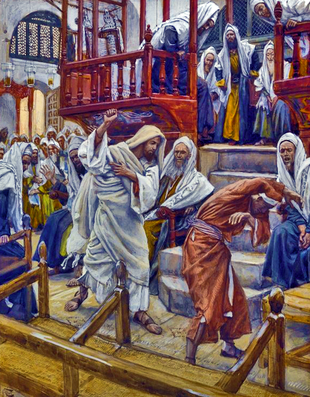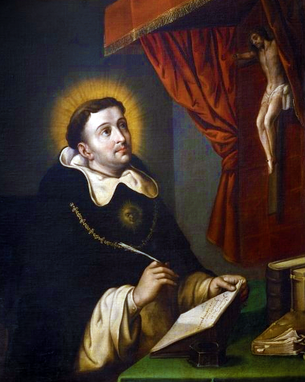 Probably none of the readers of this chapter would want to teach ethics exactly in the mode of either A or B. But what would be the mediating concepts that would be a way of teaching the truth, not error, with love, not only with threats?
In this chapter I will present some of the key ideas I have taken from the ethics of St. Thomas, the ethics of John Paul II and the ethics of Dietrich von Hildebrand that I hope will inspire teachers of ethics in the twenty-first century to be able to "speak the truth with love."
Thomistic ethics is noted for using philosophy as the handmaid of theology. It is contrasted in this with what is called Divine Command Morality. The latter, proclaimed by some non-Catholic Christian church teachers, asserts that we do not need to use reason to explain the ethics of the Old and New Testament. Our role is to obey. God's Word is higher than reason. So, for example, not many, but some Christians influenced by Divine Command Morality might think this way about social justice and about contraception: "He who doesn't work shouldn't eat." (2 Thessalonians 2:4) No need to support lazy street people. Or, on contraception, since Onan is killed by God for spilling his seed on the ground (Genesis 38:3-10), that should be enough to outlaw contraception. By contrast, Thomistic ethics will include Scriptures such as the ones above about work and about Onan in Scripture, such as the prohibition against magic (Galatians 5:20) which scholars say included contraceptive herbs packed in the vaginas of women) but it will also include philosophical reasoning in explaining such teachings. Recently I have been reading a biography of Pope Leo XIII (Leo XIII: A Light from Heaven) by Brother William J. Kiefer, SM, Milwaukee: The Bruce Publishing Company, 1961). He points out how strongly Pope Leo showed that natural law ethics upholds the rights of workers over against exploitative capitalists, at the same time showing why socialism and communism were contrary to the right to private property. Concerning contraception, Thomistic ethics shows how the fertile nature of the human body rules out having sex and at the same time destroying the life-giving seed of the male in the act.
John Paul II in Love and Responsibility (San Francisco: Ignatius Press, 1993) would flesh out such Thomistic arguments with a personalist approach. Love is self-giving. The way the pope-philosopher describes the importance of seeing others as persons and not as people to be simply used can be employed to explain the violation of rights of workers. But contraception withholds part of the natural endowment of each person and thwarts the self-giving nature of love.
John Paul II never presented the moral teachings of the Church as a bunch of rules. Instead he carefully explains the human values at stake in each moral teaching. I like to add that when someone cares very much about a particular ethical matter, that proponent never thinks of it as just a matter of rules. No one working with rape victims would ever say "well, not raping another person is an old rule, we need new ways of thinking about it."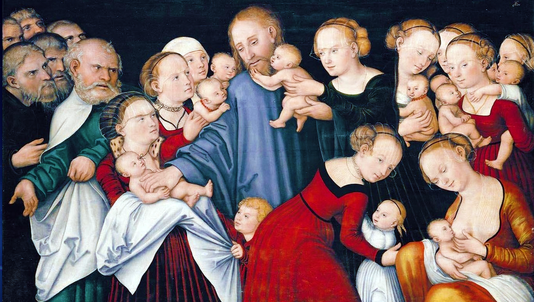 With reference to social justice issues, Dietrich von Hildebrand's value ethics would stress the due response we need to give to the sufferings of others. In his book Humanae Vitae: A Sign of Contradiction (Chicago: Franciscan Herald Press, 1969) von Hildebrand writes about the mentality typical of our times where everything inconvenient is fixed by techniques and pills. This can lead to a value blindness about the mysterious linking of the sexual act to the procreation of a new human being—a visible manifestation of the love of the parents for each other.
My own writing and speaking concerning social justice makes use of a little, but extreme fictional example I thought of to illustrate the Church's teaching that "our luxuries belong to the poor." Suppose you are going into Wal-Mart with the plan of buying four T-shirts. In front of the store you see a woman on the sidewalk with a baby crying at her breast because she has no milk since she is starving. Would you walk past and buy the four T-shirts or would you buy one T-shirt and use the rest of your money to buy milk for this mother to drink so her baby could live? Well, we know that Mother Teresa's nuns feed the starving and waste no money on administration since these sisters don't even have toilet paper in India. Just the price of a stamp can get money to their Bronx convent from where distribution of donations goes throughout the world.
In my book, Making Loving Moral Decisions (presently part of the volume The Way of Love, CreateSpace/Amazon 2013) I present imagery about contraception that came to my mind unexpectedly when this issue became so controversial. For example, many of us were thrilled at the Black is Beautiful movement where people who previously tried to look as much as possible like "whitey" donned beautiful African garments, stopped trying to lighten their skin, and wore fascinating long locks instead of trying to make their hair flat. The analogy I use is that a woman in her fertile period should be saying "I am a beautiful fertile woman. I should not try to get rid of the possibility of babies as could a man who doesn't have to carry the fruit of his seed. If a man comes to me he should value my fertility instead of asking 'is this your bad time.'" (See The Way of Love – Making Loving Moral Decisions in the section about contraception for more of my reasonings about this thorny topic.)
Do you see how these ways of teaching ethics avoid the laxity of the "A" method above, or the harshness of the "B"method?
But I have a new insight now in the twenty-first century about teaching Catholic truths. It came about in this way. I was team-teaching a course with Dr. Sebastian Mahfood to our MA Distance Learning students about refuting atheism. Many of these students are teachers. The majority of them were dissatisfied with learning only the concepts needed to refute atheism. They wanted more on how to approach atheists with new evangelization methods for converting them to living the Faith.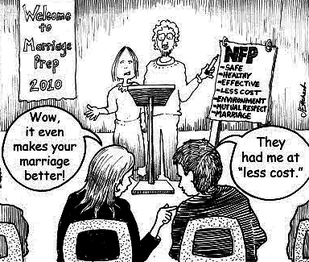 Let's look at how this would play out with teaching ethics. What I am suggesting here is not new; actually, it is just a fresh emphasis for me, and perhaps for you, readers of this book. In teaching social justice, why not have readings not only from philosophy and theology texts but also from pioneers in Catholic social justice theory and practice such as Dorothy Day? How about bringing in speakers from local Catholic outreaches?


In teaching why contraception is wrong, we need to bring in spouses from the Couple to Couple League to talk about their natural family planning ministry. We need to read books by doctors who have stopped referring women and men to contraceptives and now teaching Natural Family Planning instead.

The thrust I am highlighting really involves person to person, heart to heart, vs. truth in general. I love to hear how social justice activists work with the needy. I love to hear how Natural Family Planning experts work with each couple to show them how to express their love in new ways during the period of abstinence when they space their births for serious reasons.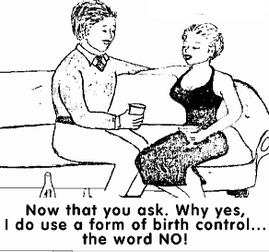 But what about the polarities in the Church concerning conscience? Aside from over-arching controversies about particular moral teaching, there developed in the last part of the twentieth century two ways of thinking about conscience. One way was to see it as the voice of God and moral truth reminding us of the wrongness of an act or the importance of a contrary act at the time of decision. A more modern take was the view that individual conscience is the final arbiter of right and wrong.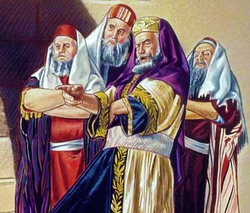 Dietrich von Hildebrand's book Morality and Situation Ethics (Chicago: Franciscan Herald Press, 1966) explains some underlying features of the polarity. Situation ethics is the theory that we don't need moral rules. We need to bring an intention of love to each circumstance and then let our consciences decide. This view gains the allegiance of many who think of Catholic moral norms not as glowing truths but rather as rigid formulae insisted upon by self-righteous people, especially in the area of sexual morality. What is left out, as von Hildebrand explains, is that self-righteousness and legalism are themselves sins. Instead of laxity, justified by disgust with self-righteousness and legalism, true Christian ethics understands the way being loving includes avoiding all evils. All moral evils have victims whether they are exploiting the poor or sex-trade workers!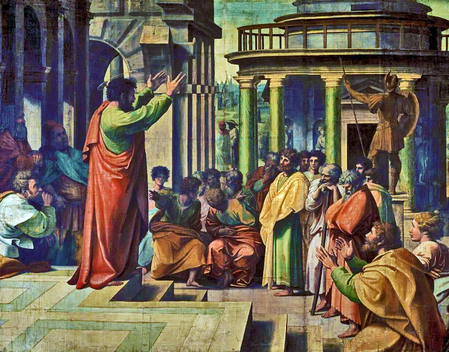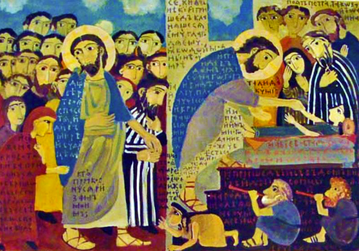 Now, remember the problem of existing polarities in the Church we wish to overcome! There are some who emphasize social justice but fail to see how abortion is a one of the most horrifying social justice issues involving the killing of totally innocent babies in the womb. And, on the other hand, some emphasize the tragedy of abortion, but minimize worldwide exploitation of the poor. In a twenty-first century synthesis wouldn't we hope to have each group feeling much more support for the causes dearest to their hearts from those of the other emphasis?

Lastly a "holistic", if you will, approach to teaching ethics should always include prayer. Prayer for enlightenment, and also prayer for ourselves and others who have learned the hard way, through sin and its consequences, what rebellion against Catholic moral teaching leads to. And prayer, also, for all those, including ourselves, who are tempted to violate such teachings.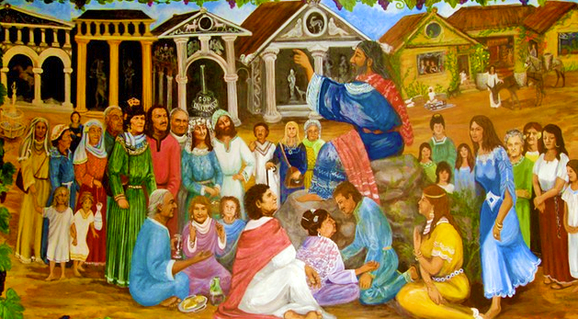 Here is what I propose as a possibility for our twenty-first century Catholic synthesis on teaching morals:
Steps in Teaching—Classroom and One-on-One

• Prayer before, during and after.

• Listen—in class by asking questions; in one-on-one— speak gently with respect.

• Give the teaching clearly and firmly but in a tone full of understanding.

• Suggest readings—especially the Catechism which is written is such a beautiful and loving style.

• Bring in speakers from the field.

• Ask if the students have questions about the teaching.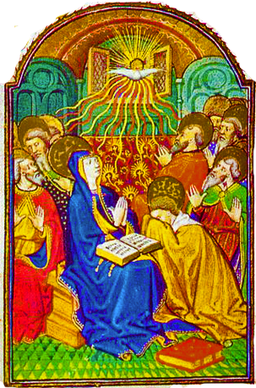 My prayer as I close this chapter:
Come Holy Spirit, enlighten us on how to "speak the truth with love." Banish from us all harsh self-righteousness. Keep us from self-centered laxity. May the light of the truths of our Faith shine on our confused, troubled, and sinful world.

For Personal Reflection and Group Sharing

• When have you experienced Catholic moral teaching shared in a powerful, persuasive, loving manner?

• What specific teachings, other than the ones given in the chapter, have you found to be taught in a lax or harsh manner?

• What moral teachings do you seek greater enlightenment about?

• Is there someone in your life or some who you minister to as a group that you need to approach with the steps outlined at the end of this chapter?

RESPONSES TO THIS CHAPTER:

Response of Kathleen Brouillette:

The most powerful teaching of the faith I have ever experienced came from my most beloved Fr. Jon Bokron, a young Catholic priest, who was a convert from the Greek Church and a former stock broker, and was dying of leukemia only two years after ordination. The final homily he gave at the final Mass he would celebrate in our parish was an experience I will never forget. I am profoundly grateful to have it on video. His love for the Church was unquestionable, his passion for the faith exemplary, and the power of his words was overwhelming because we all knew he was dying. Here was a man who could have been bitter, or self-pitying, or questioning everything about the faith. Instead, he used his last homily to plead with us to believe and live what the Church teaches. This is the same priest who told me I was addicted to prayers, but not to prayer. He never, ever watered down Church teaching, yet he was loved by every person who knew him.

St. Thomas More said we cannot get to Canterbury simply by knowing the way there if we are not willing to walk in that way. We cannot get to heaven by simply knowing or teaching the faith if we do not live it with love. God, give us the wisdom to be obedient to the Church you have give us in your love, and to love one another as you have loved us.

Response from David Tate:

(On polarities about ethics) besides the well-known topics like the poor, being wealthy or privileged, and contraception I find that most other teachings can be taught with some kind of bias. I have been observing things as best as I can since my journey started towards a religious life style. I feel that the number one reason behind why it has become so difficult to teach without wavering over to one bias or the other is rooted in the break-up of the family.

One of the unnatural fruits of the disintegration of the family has become, for lack of a better nomenclature, 'misplaced respect'. It used to be that there was a set hierarchy in society, and you could give respect accordingly. Children had parents. brothers had sisters; and visa-versa. Grandchildren had grandparents. If you were under eighteen, then you usually travelled with your parents. If you got in trouble, your parents were notified. Nowadays, teachers are unsure of who is the proper authority figure in the family. This pushes the teacher to the extremes. If the teacher does not believe that an authority figure even exists, then they artificially drift off the center. If they are wanting to project church authority, then they come off expounding on the "rules" of the moral teachings. If they are squeamish about sounding authoritative, wanting maybe even to sound politically correct, they will soft-sell the morals of the church, even to young children. My final thought is that we have lost the zeal to say, "the moral bar is much higher than an average person, and we have to strive to conform to it because we, by ourselves, do not measure up." The "Steps in Teaching" are very good, but they have to come with a peaceful, but authoritative, spirit.

I think that we have lost one of the great ingredients to true moral teaching. This is the idea that God and life are our teachers, and we must become the student if we are going to learn the moral lessons that are being presented to us. The idea of 'apprenticing' is not something that we value anymore. We love "techniques' because they obey the clock. In an upside down manner, we end up being our own "masters" when we use such-and-such technique. With a technique, we know beforehand what we should be achieving at each step of the process. If we don't get the payback, then it must have been the fault of the technique – certainly not something in us. Under the old school of apprenticeship, you were ignorant and depended on the sagacity of the master to bring hidden talents or skills out of you that you never had a clue about. For me personally, I feel I am looking for finding some door that will let me escape my own mental prison of measuring my life by my self-training through my personal control over my time and life.