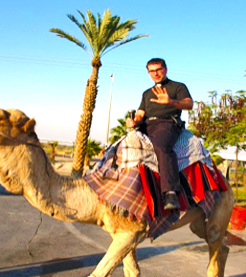 Joseph Ratzinger and Democratic Socialism
by Fr. Peter Kucer, MSA

Fr. Peter Kucer, MSA, is an instructor of Church History and the Interim Academic Dean at Holy Apostles College & Seminary. He completed his STD in Systematic Theology from the Catholic University of America in January, 2012, and worked in parish ministry before being appointed to the faculty at Holy Apostles in the fall of 2013. His interests include the relationship of Catholic doctrine to history, politics, economics and scientific reasoning. While teaching he is studying these relationships from the standpoint of stability and change. Another relationship that is of great interest to him is between Catholicism and Judaism again from the standpoint of continuity and change.

Note from Ronda Chervin: Many Catholics in the United States simply assume that democracy, as in our history, is the only form of government that could be good under any circumstances. The views of Cardinal Ratzinger, later, of course, Pope Benedict VI, as explained by Fr. Kucer, help us to think the issue through freshly. I think it will be characteristic of 21st century Catholics to be seeking new forms of social justice.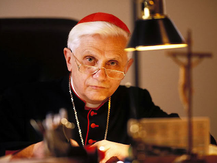 It is common for US Catholics to assume that the only viable political options are between Communism, or a totalitarian form of Socialism, and Capitalism. What is not typically known is that there are other viable alternatives other than these two. In this article, I will focus on one such alternative referred to by Pope emeritus Benedict XVI when he was still Cardinal Joseph Ratzinger. From this point forward, in order to avoid confusion between the papal office and the office of a theologian, I will refer to Ratzinger and not to Benedict XVI.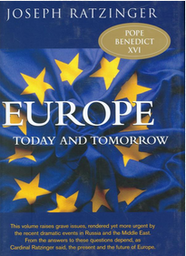 In Europe Today and Tomorrow, Ratzinger positively describes democratic socialism, a political system that is neither Communism nor is Capitalism. According to Ratzinger, "In many respects democratic socialism was and is close to Catholic social doctrine; in any case, it contributed toward the formation of a social consciousness." After this assertion, he clearly distinguishes democratic socialism from Communism or what Ratzinger calls totalitarian socialism. In describing the totalitarian aspects of this type of socialism Ratzinger writes:
The totalitarian model, in contrast, was associated with a rigidly materialistic and atheistic philosophy of history: history was understood deterministically as a process of advancement that passed through a religious and then a liberal phase so as to arrive at the absolute and definitive society, in which religion becomes a superfluous relic from the past and the business of material production and trade is able to guarantee happiness for all. The scientific appearance of this theory conceals an intolerant dogmatism: spirit is the product of matter; morals are the product of circumstances and must be defined and practiced according to the goals of society: everything that fosters the coming of that final state of happiness and morality. Here the values that had built Europe are completely overturned. Even worse, there is a rupture here with the complex moral tradition of mankind: there are no longer any values apart from the goals of progress; at a given moment everything can be permitted and even necessary, can be "moral" in a new sense of the word. Even man can become an instrument; the individual does not matter. The future alone becomes the terrible deity that rules over everyone and everything.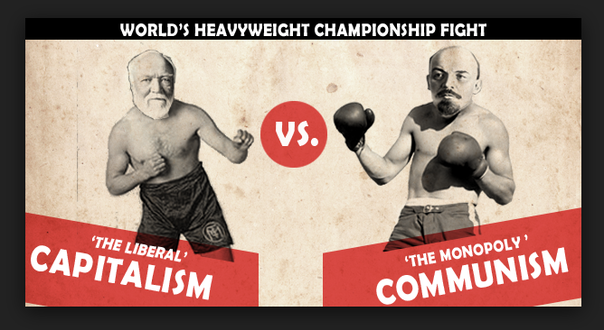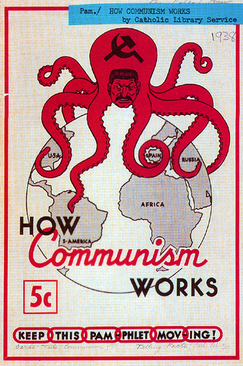 It is important to recognize that for Ratzinger, it is not the political model of socialism which is problematic, but instead it is whether this political form tends towards totalitarianism. Once a state, whether socialist or capitalist, claims total authority over its citizens' lives it will, provided it is politically opportune to do so, overlook the fundamental right to life of its citizens, as was demonstrated in Capitalistic Chile under Pinochet's rule or in the USSR under Stalin. It is often overlooked, that a democracy, whether representational, as in the US, or direct, as in the case of Switzerland, whether a social democracy as in Germany or a capitalistic democracy as in the US, can share totalitarian features that although not as explicit as in the totalitarian state run socialism of North Korea, where a few "experts" decide the fate of the many, are still present.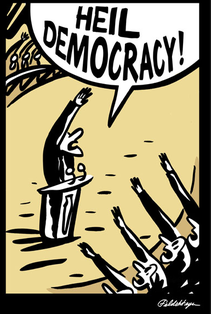 The main difference between a totalitarian state-run socialism and either a totalitarian capitalistic democracy or totalitarian socialistic democracy is that instead of a few dictating the life of the many, the many dictate the lives of a few. In totalitarian forms of grounds up democracy, that need not be as obvious as pure mob rule, freedom of speech, freedom of worship and even the right to life of certain individuals, innocent from any crime, can be repealed by the many through a democratic process. Unfortunately, due to the modern tendency of excessively exalting the qualities of democracy, this possible distortion of democracy is often forgotten. In countering the modern mythologizing of democracy Ratzinger writes:

The purpose of all necessary demythologizing is to restore reason to its proper place and function. Here, however, we must once again unmask a myth that confronts us with the ultimate and decisive question for a politics of reason: the myth that a majority decision in many or, perhaps, in most cases is the "most reasonable" way to arrive at a solution for everyone. But the majority cannot be the ultimate principle; there are values that no majority has the right to repeal. The killing of the innocent can never become a right and cannot be raised to the status of a right by any authority.



Now that key political terminology that I will use in this essay has been de-idolized, I will proceed in determining the relevancy in US politics of the non-totalitarian democratic socialism that Ratzinger refers to. In doing so, I will first describe the historical context out of which Ratzinger affirms democratic socialism. Second, beginning in the light of Germany's political history, I will examine Ratzinger's view of democratic socialism and of other political ideologies. Lastly, both Ratzinger's positive assessment of democratic socialism and his understanding of the relationship between the mission of the Church and political ideologies in the context of present day US politics will be discussed.

Historical Context of Socialism in Germany:

Ratzinger's understanding of socialism, especially its democratic variant, is influenced by how socialism developed in Germany, his home country. In 1869, August Bebel and Wilhelm Liebknecht founded the German Marxist Socialist party. In 1875, it merged with the first German organized workers' party founded in the 1860s by Ferdinand Lassalle (1825-1864), a German Jew and one of Germany's first socialist political activists. After the Marxist Socialist party merged with the Lassalleans, it was renamed in the 1890s as the Social Democratic Party (SPD) of Germany. In 1911, with the support of the SPD, the National Insurance Code of 1911 was established. This internationally influential code "integrated the three separate insurance programs into a unified social security system, and compulsory coverage and benefits were extended to white-collar workers. Survivors' pensions for widows were also introduced in 1911." In 1919, the more radical members of the SPD splintered off to form the Communist Party of Germany (KPD).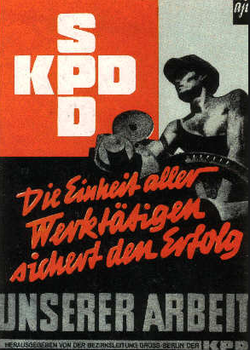 The KPD, unlike the SPD, was a strict, centrally organized political party whose leadership was intent on implementing the political directives of the USSR's Communist International (Comintern). As the Communist Party of the Soviet Union (CPSU) became Stalinized, the KPD did likewise. As it was Stalinized, the KPD became a hostile opponent to the SPD. As described by Beatrix Herlemann, "The strong stance against the hostile 'brother' – social democracy – would run like a red thread through the entire history of the KPD. Only twice – in the context of the popular front policy of 1935 to 1936 and in the forced unification of the KPD and SPD in 1946 – did it retreat from this position, and then only for short periods and because of strategic considerations." In the same year that the KPD was founded in, the SPD began to substantially participate in the formation of the Weimar Republic (1919-1933), especially with respect to the Weimar's welfare system. This welfare system, writes David F. Crew, "[became] a bitterly contested terrain where Social Democrats and Communists battled one another for the support of the German working class."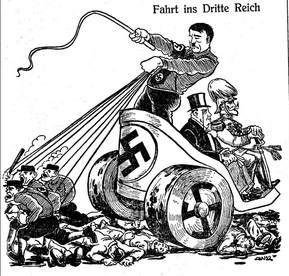 Adolf Hitler's coming into power in 1933 signaled the end of the Weimar Republic and its welfare system and the beginning of the German Reich which lasted to 1943. During the time of the German Reich, Hitler violently suppressed both the SPD and the KPD. In addition, he set out, with the aid of his National Socialist German Worker's Party (NSDAP) otherwise known in English as the Nazi Party, to transform, according to racist ideology, the inherited Weimar welfare system. According to Hitler, the racially inferior did not have the right to care under the German welfare system but rather ought to be sterilized, euthanized and even "exterminated". The SPD courageously resisted the Nazis' aim of completely recasting the welfare state according to racist ideology. This was heroically witnessed to by Kurt Schumacher, chairman of the SPD from 1946-1952. Because of his resistance to the Nazi party Schumacher spent ten years in a Nazi concentration camp.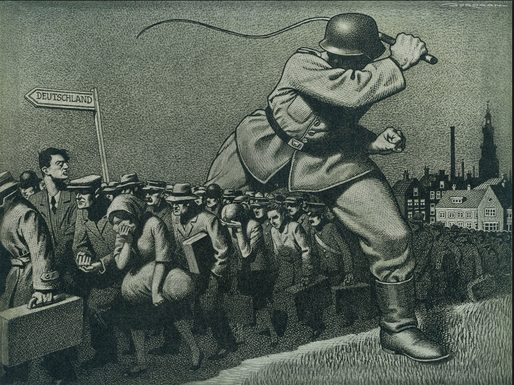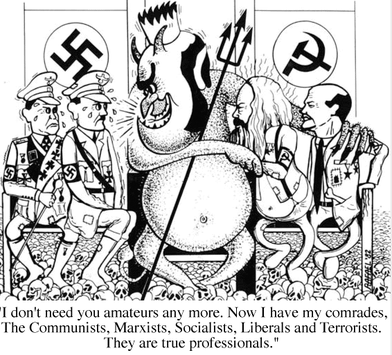 After WWII and the subsequent fall of the Nazis from power, the SPD emerged, describes Hanna Schissler, "with immense moral authority." Unlike many of the other political parties under the Nazis who, explains Schissler, "had been severely compromised by their collaboration with the Nazis…[t]he SPD, in contrast, could claim a stance of unbridled and untainted opposition to National Socialism." In the 1950's, the SPD gained even greater appeal by abandoning its identification with the working class, as influenced by its Marxist's origins, and instead became a party for all people. This decision led to significant electoral victories for the SPD in the 1960's and in the 1970's. During this phase of self-transformation the SPD also, out of fear of both Nazi and Stalinist abuse of centralized state power, ceased advocating for state ownership of the means of production. However, they did retain their goals of maintaining a social welfare state and of implementing, in a democratic manner, a European planned economy. The latter goal was thwarted by the US Marshall Plan which emphasized free enterprise in Western Europe rather than large-scale socialization.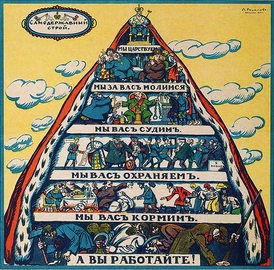 The SPD, as presently known by Ratzinger, is a messy democratic political party that is not highly structured and centralized, as was the KPD and the Nazi party, but rather, as described by Peter Lösche, "is decentralized, fragmented, and flexible. Local party organizations of various kinds…enjoy a high degree of autonomy, while organizations at the regional (Bezirk) or state (Land) level have their own, very considerable weight. The party Executive (Parteivorstand) and the party Presidium do not stand at the summit of a centralized, pyramid-like structure; rather, they tend to function separately from the rest of the party." It advocates a moderate, welfare state and, in a non-totalitarian manner, a moderately, planned economy. When Ratzinger refers to Democratic Socialism his primary point of reference is the SPD as distinguished from the KPD and the NSDAP, also known as the Nazi party.

Ratzinger on Democratic Socialism and other Political Ideologies:

When Ratzinger's remarks on socialism are read in light of the just presented historical context, then it becomes possible to correlate political terms that he uses with specific German parties. First, Ratzinger's positive appraisal of democratic socialism is to be understood with reference to the present SPD party which, as previously explained, promotes a welfare state that is moderately planned, democratic, decentralized and non-totalitarian. Second, Ratzinger's negative appraisal of the "rigidly materialistic and atheistic" totalitarian socialism corresponds to Germany's KPD party which aimed at creating a state that is the totality of its citizens' existence. According to Ratzinger, this form of socialism failed not simply because of its "false economic dogmatism" but more fundamentally due to its "contempt for human rights" and by "their subjection of morality to the demands of the system and to their promises for the future." By making morality subordinate to the political system of communism, "man's primordial certainties about God, about himself, and about the universe" are, argues Ratzinger, lost.

Although Ratzinger positively appraises democratic socialism, as distinct from totalitarian socialism as exemplified by both Germany's NSDAP (Nazi)and KPD parties, he is careful to reject any political model, including democratic socialism, as best representative of Catholic life formed by faith. Ratzinger clearly maintains that the Church is not to advocate any model of governance formed by political reason as a practical expression of theological faith. This leads Ratzinger to develop what his former doctoral student Vincent Twomey calls a "theology of politics" in which faith and political reason are accorded a certain degree of autonomy from one another. This term was coined by Twomey, "to contrast with 'political theology, a concept that Ratzinger rejects, namely, any theology, such as that of J.B. Metz or the classical forms of liberation theology, that involves the instrumentalization of either the Church or the faith for political purposes or the attribution of sacral or salvific significance to politics."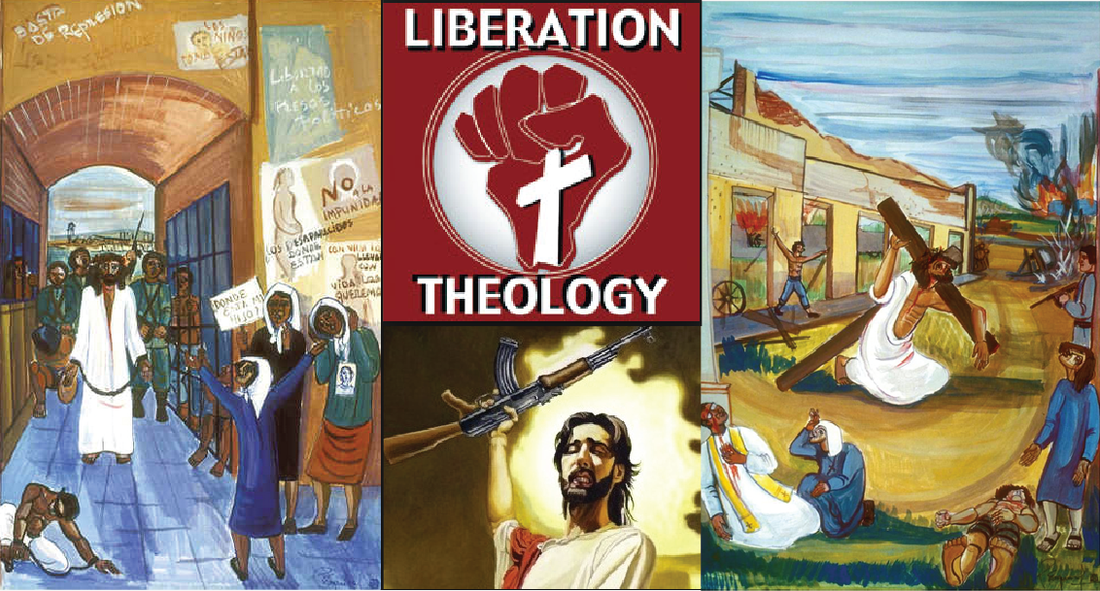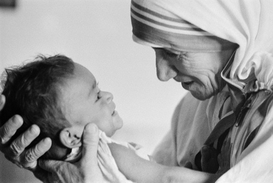 An example of the Church's indirect influence on politics is the witness set forth by Mother Teresa of Calcutta and her sisters in their personal dedication to the poorest of the poor. Although they do not advocate any political ideology, they are not simply acting as a first response, Band-Aid solution to the problem of poverty but rather are, as official representatives of the Church and her politics of a not-yet and present Kingdom of God, challenging the consciences of those who make up and decide various political platforms. Their courageous witness serve as a constant reminder to politicians of all parties, to take into account the needs of the poor which can never adequately be met only by distant, mechanical and technocratic means.

In defending the relative autonomy of faith from political reason, as well witnessed to by Mother Teresa and her sister, Ratzinger disagrees with theologians who after Vatican Council II "transformed de Lubac's theology of Catholicity into a political theology that sought to put Christianity to practical use as a catalyst for achieving political unity." According to Ratzinger, this transformation does not follow de Lubac's thought "to its logical conclusion." Rejecting this transformation of de Lubac's thought does not mean, though, that Ratzinger is advocating an individualistic manner of perceiving Christianity in which grace mediated by the Church only has relevance for the individual soul and not also for man as a whole.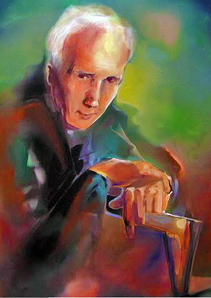 Rather, Ratzinger contends, by conceiving salvation as not only a matter concerning the individual soul but also as drawing people into communion with God and one another, de Lubac was not referring to the political but to Church, considered as a sacrament. Understood in this manner, the inner politics of the Church, which are a sacramental sign of the heavenly Kingdom in our midst and yet still to come, are to serve as constant challenge to the politics of the world. For example, in electing their nation's leader what modern nation state has ever, as the Vatican does in electing the pontiff, prayed to the Holy Spirit for guidance? Even though the Catholic Church does have a sacramentally based politics, this does not mean, though, insists Ratzinger it is to "directly establish man's secular, political unity; the sacrament does not replace politics; and theocracy, whatever its form, is a misunderstanding." For Ratzinger, it is erroneous to view the Church as a sacrament of unity in this world's political terms, since her unity is not due to her communion with men but to "God's community with men in Christ and hence the communing of men with one another." This communion refers principally to the celebration of the Eucharist. Consequently, "the Church", writes Ratzinger explaining de Lubac's thought, "is the celebration of the Eucharist; the Eucharist is the Church; they do not simply stand side by side, they are one and the same."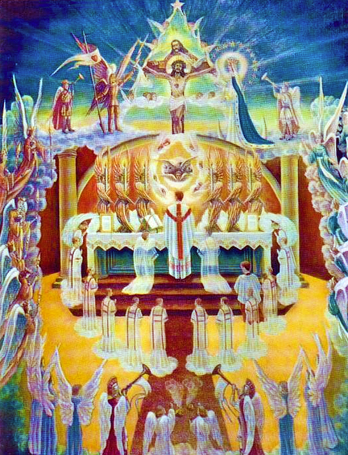 Through the Eucharist the Church draws men together into a community of faith that, describes Ratzinger, "is different from that of every club, every political party…" When the Church loses her identity by surrendering to politics, it then loses her "political interest because no spiritual force emanates from her." This force, according to Ratzinger, can only be retained by maintaining a clear distinction between both eschatological truths of faith and the Church's Eucharistic sacramental identity from political goals and political reasoning. According to Ratzinger, truths of faith which the Church, as an eschatological sign, has sacramental access to cannot be constructed politically by reason on earth. Similarly, the Church cannot identify a political system as best representing these truths of faith. This does not mean that the Church is to avoid engagement with the world. Rather, the Church, in accordance with Ratzinger's interpretation of Augustine, is to engage in the world by addressing spiritual and physical needs of man. Addressing the needs of man should not, though, lead the Church to officially formulate in a political theology an ideal political system which is supposedly best suited to meet these needs.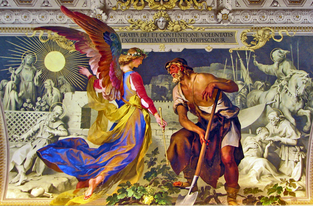 Consequently, Ratzinger strongly rejects the political theologies of both Alfons Auer and Johann Baptist Metz. These two theologians confused truths of faith with political reason by proposing, writes Ratzinger, the "ecclesialization of everything." Auer and Metz integrate faith and reason in their common relationship to political reasoning to an extent that Ratzinger does not. In contrast with Auer and Metz, Ratzinger maintains that even though salvation begins in this world it is not to be politicized, for it is primarily directed beyond this earthly world to the heavenly world, where reason will encounter divine truth without the mediation of faith. According to Ratzinger, such political theologies attempt to replace the Church's role of evangelizing the world with truths of faith to be received and which transcend the world with the role of "liberating the world within its worldliness" by actively making truth on earth.
In Introduction to Christianity, Ratzinger further argues that the politicization of theology is contrary to the Christian faith in the Trinity. In order to understand his reasoning his concept of ontological truth as defined by consciousness, love and freedom needs further explanation. Ratzinger describes truth in this manner by writing, "if the logos of all being, the being that bears up and encompasses everything, is consciousness, freedom and love, then it follows automatically that the supreme factor in the world is not cosmic necessity but freedom."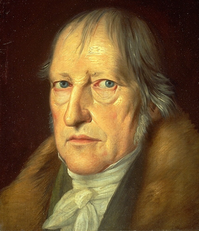 After defining "the supreme factor in the world" as a rational love which necessarily entails freedom and unpredictability Ratzinger then concludes that "if the supreme point in the world's designs is a freedom which bears up, wills, knows and loves the whole world as freedom, then this means that together with freedom the incalculability implicit in it is an essential part of the world."

The above reasoning leads Ratzinger to reject political theology as principally defined by Hegel since Hegelian idealistic political theology, according to Ratzinger, ignores freedom as constitutive to the world including its politics. In addition to rejecting an idealism that is taken up into political theology, Ratzinger also rejects Marx's supposedly scientific, political theory which is similar to Hegel's thought without the theological and spiritual aspect of Hegelian dialectics. Present, therefore, within his rejection of Hegelian political theology is also a dismissal of Marx's approach to politics. He spells out his rejection of Hegelian political theology in the following manner. According to Ratzinger, Hegel rejects love as constitutive of God since, as explained by Ratzinger, Hegel views the Triune nature of God as only "the expression of the historical side of God and therefore of the way in which God appears in history." Hegel, therefore concludes Ratzinger, is a Monarchist since the description of God as three persons in one divine nature "are regarded as only masks of God which tell us something about ourselves but nothing about God himself."

Ratzinger relates the Monarchism of Hegel and its early versions to political theology by writing:

Even in its early Christian form and then again in its revival by Hegel and Marx it has a decidedly political tinge; it is "political theology". In the ancient Church it served the attempt to give the imperial monarchy a theological foundation; in Hegel it becomes the apotheosis of the Prussian state, and in Marx a program of action to secure a sound future for humanity. Conversely, it could be shown how in the old Church the victory of belief in the Trinity over Monarchianism signified a victory over the political abuse of theology: the ecclesiastical belief in the Trinity shattered the politically usable molds, destroyed the potentialities of theology as a political myth, and disowned the misuse of the Gospel to justify a political situation.

According to Ratzinger, such a political theology is contrary to Christian faith since, for orthodox Christianity, God is truly triune in himself and not simply as manifested to man in history. By being triune, the truth of God is convertible with love. True non self-centered love, after all, requires the presence of more than one person. In the Trinity the mutual love the Father has for the Son does not overwhelm the Son but rather is eternally expressed and shared in the Holy Spirit. In order for love to be true, as we learn from the Trinity, it must be free from compulsion and domination. It follows that since the world is reflective of the truth of its creator it is "a world defined by the structure of freedom" and, to a certain extent, shares in the incomprehensibility of God. Due to the freedom and incomprehensibility of the world, argues Ratzinger, no one political system can be promoted, in a Hegelian or Marxist sense, as definitive. A Catholic approach to politics, as influenced by the truth of the Trinity impressed on all that exists, political unity must never be totalitarian, since this is opposed to the loving non-totalitarian truth of the Trinity, but rather is an assimilating unity that permits legitimate diversity. Ratzinger, cautiously following Arnold Toynbee's rejection of Oswald Spengler's deterministic one-way only biologistic concept of history, which includes political history, brings out the freedom and incomprehensibility of the political processes by proposing more of a "voluntaristic view that places its bets on the powers of creative minorities and on exceptional individuals."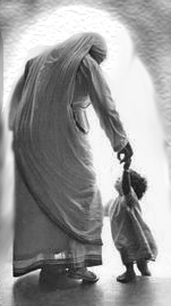 Since he asserts that exceptional individuals, in particular the saints, such as Mother Teresa of Calcutta, rather than an ideal political system, is how Christianity transforms the political, Ratzinger insists that the eschatological Kingdom of God as proposed by faith is not in itself "a political norm of political activity." In rejecting faith as a political norm for political activity he writes, "The Kingdom of God which Christ promises does not consist in a modification of our earthly circumstances ... That Kingdom is found in those persons whom the finger of God has touched and who have allowed themselves to be made God's sons and daughters. Clearly, such a transformation can only take place through death. For this reason, the Kingdom of God, salvation in its fullness, cannot be deprived of its connection with dying."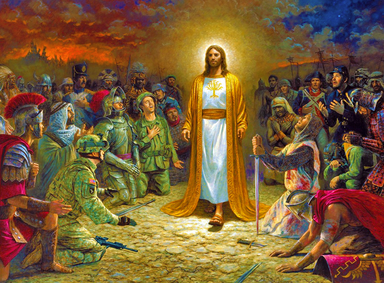 This view of Ratzinger is in accordance with his manner of defining truth as ultimately a personal reality and not as located in a general, ideal practice set forth by a political ideology. By being personal, truths of faith are primarily relevant for causing conversions in individuals through their transformation in Christ and not in bringing about a structural political change. Once again, the non-direct political, but not a-political, example set by Mother Teresa of Calcutta and her sisters well exemplifies this ecclesial way of engaging and challenging the political context she is situated in.

In summary, despite Ratzinger's positive appraisal for democratic socialism, as primarily understood in reference to the German SPD party, he makes, as demonstrated previously, a clear distinction between political opinion and ecclesial faith. This distinction follows from his moderate integration of the reason-faith relation that respects a clear differentiation between political reasoning and truths of faith.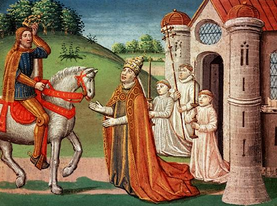 According to Ratzinger the papacy is to be especially respectful of this distinction by taking care not to side with any one political party. In this way, he writes, the pope as a non-political center "can be effective against the drift into dependence on political systems or the pressures emanating from our civilization." "[O]nly by having such a center" argues Ratzinger "can the faith of Christians secure a clear voice in the confusion of ideologies."

Furthermore, according to Ratzinger, in her present "painful 'between'" state on earth the Church (in this context understood through the ordained and consecrated life) shares in the suffering of mankind "from within" by relating to the world non-politically. She does so, asserts Ratzinger, by offering moral norms for politics and not by presenting herself as an ideal "political norm of political activity." For Ratzinger, the fundamental moral norm to be defended by the Church within the political arena is the right to life. The killing of the innocent, which includes abortion, "cannot", declares Ratzinger, "be made right by any law." While, for Ratzinger, the Church, as publicly represented by the bishops, is to be a moral authority in the world she is neither to focus her efforts on addressing specific political/economic issues nor is she to advocate any one political ideology. This does not mean she may not legitimately critique in a broad way specific economic/political positions and events such as the US led invasion of Iraq. However, it is not her role to come up with a detailed political/economic plan to serve as a blue print for the US, or any other country, to follow.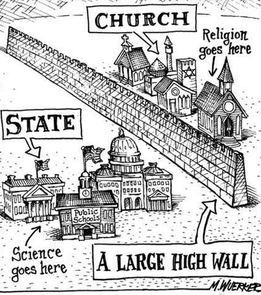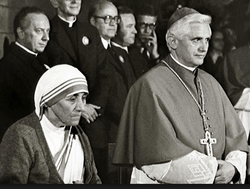 By refusing to be directly political, the Church especially through her bishops and other public representatives, writes Ratzinger, maintains her non-political identity as "an open space of reconciliation among the parties" while avoiding "becoming a party herself." Even though Ratzinger does not want the Church, as narrowly defined by the clergy and consecrated life, to officially advocate any one ideology he does not intend this to be interpreted that individuals, including bishops, are not permitted to express their private opinions in this matter. As we have seen Ratzinger, in expressing his personal opinion, not to be confused with ecclesial faith, clearly states, "In many respects democratic socialism was and is close to Catholic social doctrine; in any case, it contributed toward the formation of a social consciousness." We will now answer the question of how Ratzinger's private political/economic leanings and public, sacramental representation of the Catholic Church are relevant for the US?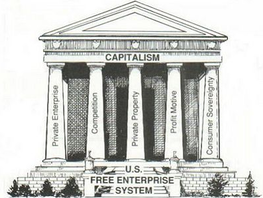 Ratzinger's Political Views in the Context of US Politics:

As is quite evident in the current US political climate, Socialism is portrayed negatively by both mainstream Democrats and Republicans. According to a recent poll done by Pew Research, "The word 'socialism' triggers a negative reaction for most Americans, but certainly not for all. Six-in-ten (60%) people say they have a negative reaction to the word, while just 31% have a positive reaction. Those numbers are little changed from April 2010." The negative association that the term socialism bears in the US has a particular impact on those who are running for office or are in office. The term is typically used in order to either discredit an opponent or to reassure the voter that a candidate, by not being a socialist, is a moderate.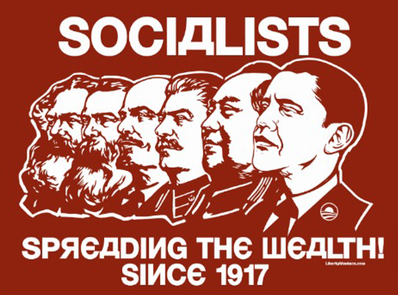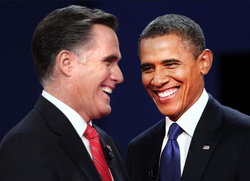 For example, as reported by Politico, the presidential candidate Mitt Romney avoided calling President Barack Obama a socialist directly since, "I don't use the word socialist or I haven't so far, but I do agree that the president's approach is government heavy, government intensive, and it's not working." In commenting on Romney's statement, Alexander Burns, writing for Politico, then states, "That answer is consistent with Romney's general approach to speaking about the president, describing Obama as a good and well intentioned person who's not up to the job of turning the country around." Implied within this comment is that Obama would not be a good and well intentioned person if he were directly promoting socialist ideology. Later, in his 2012 book, No Apology, Romney attempts to discredit President Obama by associating him indirectly with socialism by writing, "It is an often-remarked-upon irony that at a time when Europe is moving away from socialism and its many failures, President Obama is moving us toward that direction." To counteract such an opinion, President Obama explicitly distanced himself from socialism, "When" reports The Nation, "he began talking deficit reduction last summer—with a proposal for a little bit of tax fairness combined with a suggestion that he was open to negotiations with regard to the future of Medicare, Medicaid and Social Security—Obama went out of his way to explain that his was not 'some wild-eyed socialist position.'"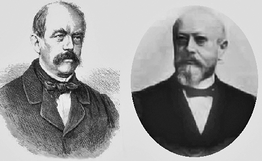 However, as was described in the first section of this essay similar programs were advocated by the Socialists in Germany, in particular Theodor Christian Lohmann, who under Otto von Bismarck helped to draft Germany's social security plans. Lohmann in Communismus, Socialismus, Christenthum proposed reforming Germany by looking to socialist theories for inspiration.

In contrast with the general US fear of socialism, which can be understood as an excessive reaction to the European revolutions of 1848 and the subsequent cold war, Ratzinger is not irrationally frightened by the mere prospect of socialism. He recognizes it as a political system that, along with other political systems, can be compatible with Christianity as long as it is not expressed according to the totalitarian version. Democratic socialism, for Ratzinger, served as a "salutary counterbalance" between more radical positions.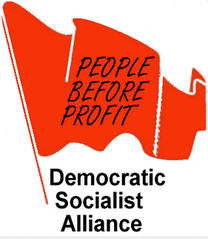 Starting from its initial premise, democratic socialism was able to become part of the two existing models, as a salutary counterbalance to the radical liberal positions, enriching and correcting them. It proved, furthermore, to be something that transcended denominational affiliations: in England it was the party of the Catholics, who could not feel at home either in the Protestant-conservative camp or among the liberals. In Germany under Kaiser Wilhelm, too, many Catholic centrists felt closer to democratic socialism than to the rigidly Prussian and Protestant conservative forces.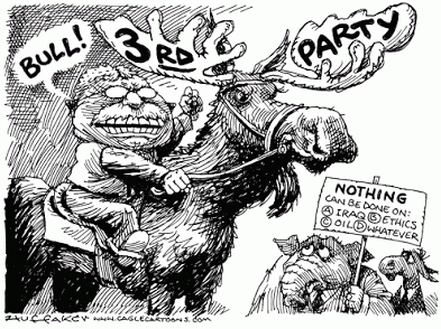 The "two existing models" that Ratzinger refers to, (the laicist model in which all religions are completely relegated to the private sphere, a tendency in France, and a state supported Church model, evident in German history) do not have direct parallels in the US, especially in relationship to US Catholics who do not as a block of voters gravitate towards one specific party. Nonetheless, the concept of democratic socialism serving as a "salutary counterbalance" is something that the US political arena could benefit from. Currently, US politics tends to be bipolar, either Democratic or Republican. A third intermediary party, whether socialistic or not may help the US political environment to be get out of its entrenched binary thought, become less polemic and more open to dialogue and genuine listening to opposing sides and viewpoints, in accordance with the Catholic concept, inspired by the Trinity, of an assimilating political unity and not a totalitarian political unity.

With that said it is important to acknowledge that Western Europe, especially in the 1980s and 1990s, has been described as experiencing a Eurosclerosis. This term is used in reference to Western Europe's difficulty in funding their welfare state, their wide spread low birth rates, their rapidly aging populations, their high unemployment rates, and their slow job growth. Taking these aspects into account, the question arises as to whether the Western European social welfare state model is a viable one for the US to pattern itself on. Furthermore, as has been acknowledged by many, if Western Europe had not accepted US aid, for example in post WWII Marshall Plan, and had not relied on US leadership and military protection it would have been impossible for any Western European country to develop and sustain their welfare programs. Likewise, since the US was relied upon, along with constant barrage of criticisms, as the Western military might to keep chaotic anti-Western European forces at bay, the US was not able to develop a similar welfare program. It could not, since a significant portion of tax dollars, which could have been used to build up a social safety net, was instead used to support a US military budget that far exceeds any Western European military budget. Finally, it has been pointed out that Democratic Socialism has been relatively successful in small countries, such as in Denmark and Sweden, since they are small and homogenous. In contrast, the US is a large and highly diverse country politically, economically and culturally. Could these differences pose an unsurmountable obstacle for the US in its attempts to enact a similar democratic socialism?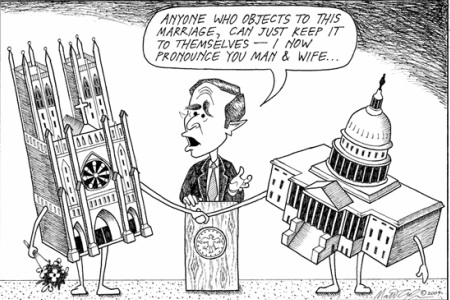 The issue of whether democratic socialism is viable for the US is not, though, the main one that Ratzinger's reflection on politics has to offer for US politics. (Even though, as has been pointed out, a third major party that shares some features in common with European Democratic Socialism could greatly help in ending the current hardened bi-polar political scene in the US.) What the US can greatly benefit from Ratzinger's political views is his recognition that since all political parties are necessarily imperfect, theological attempts to so integrate faith with political reason that the two become practically indiscernible from each other ought to be rejected. Since any political ideology, by being reflective of this fallen world, are imperfect, it is imperative for the Church, in its official capacity, to remain ascetically detached from political parties while, at the same time, encouraging a multitude of political expressions, as long as they are not totalitarian, to spring up and in their competitive struggle for votes and thus purify to one another in their overlapping relationships.

Ratzinger's political views on the proper relationship of Church and political ideologies are a direct outcome of his understanding of how reason is to relate to faith. According to him, although reason and faith are integrated and related to one another, they, at the same time retain a degree of autonomy within their perspective realms. He, therefore, opposes attempts to couple faith with socialism, as has been proposed in Europe, or in the case of the US, with capitalism as evident in more conservative politics typically associated with the Republican Party. Marrying any political ideology to faith would, according to Ratzinger, abolish, to the detriment of both faith and politics, the vital distinction between faith and politics. Faith suffers in such a scheme since, at the price of being immanent by being totally integrated with one political system, it loses its transcendence. Politics likewise suffers in this system since, argues Ratzinger, it would no longer be accountable to a reality that is distinct from it, thus greatly increasing the possibility of political regimes veering off into totalitarianism. According to Ratzinger, by maintaining a clear distinction from any one political system, faith, in respecting the different qualities that each system has to offer, is better able to come to the aid of all political systems.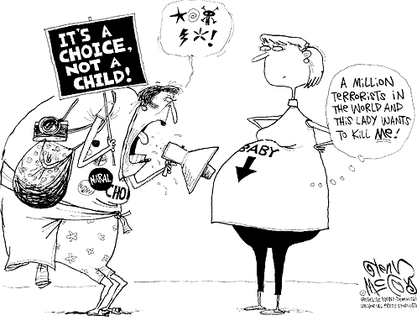 The essential way, for Ratzinger, that faith comes to the aid of political systems is by defending truths that are naturally known within the political realm but often are either ignored or forgotten. This means that the principle space where truths of faith overlap political reason is defined by positions on specific moral teaching such as on abortion. Within this space, in which concerns of the Church and concerns of politics overlap one another, the Church, as she is currently doing through the US Bishops, is to remind the political sphere of moral truths that are received by man through his reason and affirmed by the hierarchy of the Church. In this moral sense faith as lived out by the Church is normative for politics but its normative dimension stops here. Faith is not, contends Ratzinger, to be seen as "a political norm of political activity." The truths that the Church is to uphold as normative for political activity, reminds Ratzinger in a memorandum sent to Cardinal McCarrick in 2004 and made public in July of the same year, do not all have the same weight, nor do all have the same degree of clarity on what constitutes a position from being right from wrong. For example, when it comes to abortion and euthanasia, the Catholic Church teaches that the only legitimate position to hold is that these acts are intrinsically evil, and, consequently, can never be morally justified. In making these distinctions Ratzinger writes:

Not all moral issues have the same moral weight as abortion and euthanasia. For example, if a Catholic were to be at odds with the Holy Father on the application of capital punishment or on the decision to wage war, he would not for that reason be considered unworthy to present himself to receive Holy Communion. While the Church exhorts civil authorities to seek peace, not war, and to exercise discretion and mercy in imposing punishment on criminals, it may still be permissible to take up arms to repel an aggressor or to have recourse to capital punishment. There may be a legitimate diversity of opinion even among Catholics about waging war and applying the death penalty, but not however with regard to abortion and euthanasia.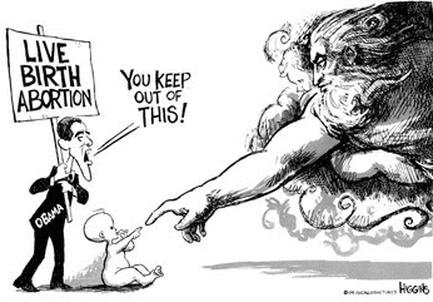 Although the Church, as represented by Ratzinger, clearly grants the greatest moral weight to moral issues dealing with the beginning of life and the end of life, this does not mean that moral issues that concern men and women between these two stages are of no importance to the Church. They certainly are, as repeatedly asserted by Pope Francis. When it is acknowledged that there exists a healthy, legitimate diversity of opinion among US Catholic on how to address issues such as immigration, taxation and health care reform, then the marked tendency for US Catholics to idolize either the Republican Party or the Democratic Party will diminish. In addition, when US Catholics resist the tendency to idolize a political party while demonizing the opposing party, they, including those who rightly cannot in conscience vote for the Democratic Party that seems wedded to a pro-abortion position, will be freed to see that even the party they oppose cannot be wrong on all issues in all ways, especially ones concerning pragmatic thought and application. Idolization, forbidden by the first commandment, prevents one from acknowledging deficiencies within the political party one adopts and blinds one to the need of a purifying presence of another party, and hopefully the purifying presence of more than one.

In summary, the essential teaching US Catholics can learn from Ratzinger's thought is that the maintenance of clear and not hazy boundaries between political reasoning and truths of faith is ultimately beneficial to politics since it allows the Church to be "an open space of reconciliation among the parties" and, as a result, grants to Catholics the interior freedom to judge a political party they may adopt according to the supranational ethics encouraged by the Church. The moral supranational ethics of the Church founded in universal truths also encourages Catholics to transcend their political party when it tends towards totalitarianism and to avoid idolizing the political party they adopt.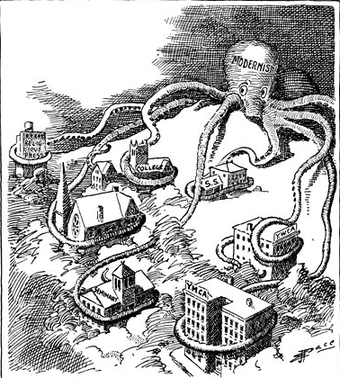 Conclusion:
In this essay, we have distinguished Democratic Socialism from totalitarian socialism. Next we examined the historical context in which Ratzinger positively appraises socialism in its democratic form. This was followed by examining, in light of Germany's political history, Ratzinger's take not only on democratic socialism but also on all political ideologies in relationship to the Church's mission. Finally, in the context of present day US politics, Ratzinger's assessment of democratic socialism, while insisting that the Church is never to officially promote any political ideology no matter how attractive it may appear, was discussed.

These various steps in the thought of Ratzinger were taken with the hope of finding a way to lessen the US's highly polarized political environment. We saw that in Europe democratic socialism, by mediating between two political options, helped to bring about greater dialogue and cooperation. In stating this Ratzinger writes, "Starting from its initial premise, democratic socialism was able to become part of the two existing models, as a salutary counterbalance to the radical liberal positions, enriching and correcting them." However, upon appraising some key differences between US and Western Europe political and economic history the question arose as to whether democratic socialism could ever serve the US political environment in such a positive manner. However, Ratzinger's ascetic detachment as an official representative of the Church even from persuasive aspects of Democratic Socialism can teach US Catholic a very important lesson. Following the example of Mother Teresa's indirect political influence the best way, as proposed by Ratzinger, for the Catholic Church, sacramentally speaking, in the US to have a positive effect on politics is to avoid presenting the faith as "a political norm of political activity." This means that great caution is to be taken not to be tempted to wed the faith to what is currently defined as liberal politics or conservative politics. As pointed out by Ratzinger, such a marriage would contradict the very nature of Christianity, especially as it was lived out in its early stages. In explaining this Ratzinger writes:

When Christianity was looking in the Roman world for a word with which it could express, in a synthetic way understandable to everyone, what Jesus Christ meant to them, it came across the word conservator, which had designated in Rome the essential duty and the highest service necessary to render to mankind. But this very title the Christians could not and would not transfer to their Redeemer; with that term, indeed, though could not translate the word Messiah or Christ or describe the task of the Savior of the world. From the perspective of the Roman Empire, indeed, it would necessarily seem that the most important duty was that of preserving the situation of the empire against all internal and external threats, since this empire embodied a period of peace and justice in which men could live in security and dignity…Nevertheless, Christians could not simply want everything to remain as it was…The fact that Christ could be described, not as Conservator, but as Salvator certainly had no political or revolutionary significance, but it necessarily indicated the limits of mere conservatism and pointed to a dimension of human life that goes beyond the causes of peace and order, which are the proper subject of politics.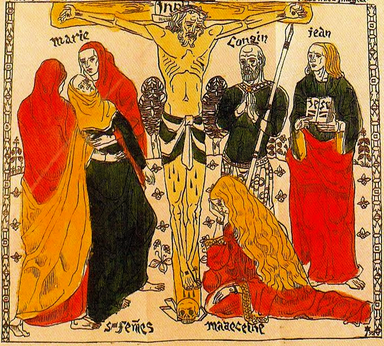 May we as Catholics in the US remind ourselves of this most important lesson taught to us by the early Christians. Being a follower of Christ does not necessitate that one identifies with a conservative or a liberal political party. Rather, being a follower of Christ, being a Catholic, primarily entails an ever greater participation in Christ as savior who, regardless of the reigning political ideologies of the day, wishes to purify and redeem all of existence, all ideologies. As His disciples our principle mission, while not diminishing the role of politics in this world, is to proclaim "Jesus Christ, and Him crucified" by relying not on worldly, political wisdom but on the power that comes from the Spirit so that our faith will "rest on the wisdom of men, but on the power of God."

Questions:

• Is the political system of democracy necessarily coupled with capitalism? Why or why not?

• Can the political system of democracy be coupled with socialism? Why or why not?

• Can a democracy become totalitarian? If so, why? If not, why not?

• What determines when a political system is no longer compatible with Catholic faith?

• Historically, why did Ratzinger claim, "In many respects democratic socialism was and is close to Catholic social doctrine; in any case, it contributed toward the formation of a social consciousness."

• Do you agree with Ratzinger's claim, why or why not?

• According to Ratzinger, how may the Church, when presenting herself officially, legitimately engage the political world?

• Based on the article, how do you suggest a priest, when publicly speaking, represent the Church's relationship to politics?

RESPONSES TO THIS CHAPTER:

Response from Sean Hurt:

Like I said in previous comments, in a past-life, I used to consider myself a socialist. So, Ronda sent me this chapter, I think, expecting me to have lot to say about democratic socialism. Rather, I don't at all. It sort of leaves me cold—like ashes of an old flame. I'm more interested in Ratzinger's warning about faith, that it's not "a political norm of political activity" that finds expression in a particular form of governance.

An aspect of the gospel that is so astounding to me is that Jesus' message is perpetually fresh. Christ's truths are so true and yet so impossible... It's not just that they seem unlikely, but they're simply impractical. For example, can I offer up my other cheek or be a lily of the fields? Can I sell all my belongings, hate my mother and carry a cross? As Chesterton pointed out, there is nothing about Jesus' moral teaching that resembles a platitude. I think that's because the heart of the Gospel is rejection of the world for the sake of a deeper reality. It's a fresh message in every age, but nothing if not extreme.

So, there is no resting for us Christians. It's not a task to be done, but rather an unending ascent up God's holy mountain. In this sense, I can agree with the notion that faith is not "a political norm of political activity". We cannot content ourselves with human governance because we were designed for God's kingdom. The saints lead us ever on, ever closer to perfection. Any form of human government ultimately falls way short. Thus, zealous advocacy of a particular government seems to me a dangerous faith in mankind's self-salvation, and a dangerous level of collusion with the world.