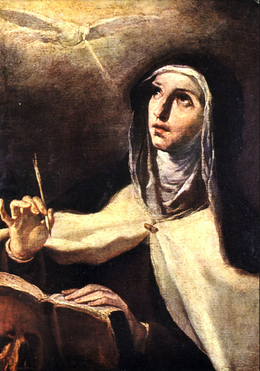 Toward a 21st Century Catholic Worldview
I am working on an anthology of writings with this theme. Since Goodbooks Media will be publishing it, we thought it could get started as a blog so that some of your responses to each chapter could become part of the book. The tentative title of this venture has been Reflecting Together: Toward a Twenty-First Century Catholic Synthesis. Participants in the project are proposing refinements such as, Perennial Catholic Truths in a 21st Century Mode and the latest working title, Toward a Twenty-first Century Catholic World View.
Your own observations and suggestions are welcome as you, by following this blog, become actively involved in the process of composition and publication of the new book.

Here is my Introduction for your reflection:

The twentieth century could be thought of as a kind of watershed for Catholic thought. Our Church had the glorious revival of Thomistic thought coming out of Leo XIII's Encyclical, Aeterni Patris. We had new currents of thought that are by now called Catholic existentialism and Catholic phenomenology. Old and new teachings on social justice, life, and peace came onto center stage. By the end of the century these bodies of thought came into a synthesis, if you will, in the Catechism of the Catholic Church, with our basic teachings written in a personalist style, redolent of God's love for his creatures.

Seeing the term "Catholic Realism" in various places in our twenty-first century, I started musing about whether that might come to be a theme for a synthesis for our new century, not as over-arching as the Catechism, but more exploratory. It would hand down the basic truths of twentieth-century Catholic thought and could be an umbrella term for the ideas of current thinkers and professors moving into a synthesis for the students we teach.

When I use the term "Catholic Realism" in this text, what I have in mind is primarily what is "really" true in contrast to the many fatally erroneous ideas around in the past century, and which are still around today, of course. I also think of Catholic Realism, in another way, as a contrast to abstract ways of expressing truth that can be hard to teach. Others might think of Catholic Realism as letting the object speak versus imposing theories on it, as in the example of, say, John Paul II's analysis of love versus some kinds of Freudian reductionism.

By the word "synthesis" I don't mean to suggest that we will replace the great Thomistic "synthesis" with a new one. Nor do I mean that in one book we will try to put forward a single definitive system of thought. I think of this endeavor more as something that we can build upon year by year including input from our students.

Having been born in the 1930s or 40s, many of the teacher/writers included in Toward a Twenty-first Century Catholic World View have lived through more than half of the twentieth century. It was a terrible century of appalling wars that included totalitarian regimes killing and enslaving millions and, then, following those, what could be called the war on unwanted unborn by means of abortion. On the positive side we have seen the wonders of medicine increase the time on earth of many by twice the number of years people lived in the past, and technology that enables us to easily participate in live events all over the globe. Within days we can be at any place in the world and some of us even went to the moon. As well, the twentieth century saw the burgeoning of thinking under the titles of psychology, anthropology, and sociology. Even though these subjects were taught throughout the centuries under different titles, they became independent disciplines for academic study with enormous repercussions throughout the world.

And the Catholic, the universal, Church? The twentieth-century popes have been tireless in pleading for peace, for life, for trying to find common ground with all peoples, and for solidarity in resistance to forces of evil in the world as well as in the Church itself. The Second Vatican Council proclaimed such goals in modern language. The scope of evangelization has been increased exponentially through the use of world-wide media. Twentieth-century Catholic thought, was transmitted through university-level education, but, as well, through the press, radio, TV, the Web, movements and conferences attended by thousands all the way up to locution webs of alleged Marian apparitions! At the same time, the past century saw a time of painful polarities within the Church itself, sometimes described as a de facto schism!

As we enter into the next century we can ask, what are the valid concepts that most formed a Catholic way of life in the twentieth century? What do we and other Catholic leaders see as the most important concepts for the formation of the Catholic way of life in the twenty-first century? Or, to put it in quite another fashion: what qualities would we like to see in the Catholic person of this new era?

An extraordinary happening entered into my life while working on Toward a 21st Century Catholic World View. My granddaughter's husband had a conversion to the Catholic faith from an atheist socialist background. I thought "he is the youngest Catholic I know!" What would it be like if I gave him the chapters in this book and asked for his comments? He agreed. You will read the commentary of Sean Hurt after each chapter.

Many thanks for Elizabeth Hanink for her fine and discerning editing of the manuscript.

Toward a 21st Century Catholic World View will be used as a textbook for a senior seminar at Holy Apostles College.

A prayer as this book progresses:
Come, Holy Spirit, enlighten the minds and hearts of our writers and students, that our work together may bring about a rich treasury of Catholic thinking to generations to come.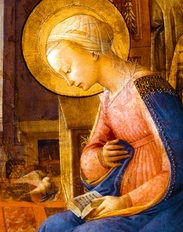 A prayer as this book progresses:


Come, Holy Spirit, enlighten the minds and hearts of our writers and students, that our work together may bring about a rich treasury of Catholic thinking to generations to come.