Parenting and Thomistic Ethics
by Jeremie Solak


Jeremie Solak is an assistant professor of writing at Spring Arbor University. His MA is from the Jagiellonian University, in European studies with an emphasis in literature. He is currently an MA student in philosophy at Holy Apostles College and Seminary. He and his wife, Celeste, homeschool their children using a classical curriculum designed to raise saints. They live in Michigan.

Note from Dr. Chervin:
Jeremie Solak was an MA student in a class of mine on moral philosophy. He told me that he wanted to write a book on parenting someday. I suggested that, for starters, he contribute this essay he wrote for my class. The subtitles are topics in a short set of class notes I wrote called "Basics of Thomistic Ethics." I see Jeremie Solak's writing here as pertinent to a twenty-first century world-view because they represent the methods of many Catholic homeschooling parents, this being a choice of more and more parents of the new century.

I left the Catholic Church for a time. I drifted into various evangelical protestant churches, and eventually I drifted away from all churches. But I came back. I am a returned prodigal, and now I am a son of the Church with my own children. I do not want my children to be prodigals, and while I would prefer returned prodigal children to lost children, my goal is to raise my children so they always stay in their Father's house.

As I reflect on my own problems and the problems of our society, I think parental failure—prodigal parents—cause the most harm in this country. It is time that prodigal parents return home—to take up their purpose of loving their children by teaching them what is true and good—so that their children may grow up to be good.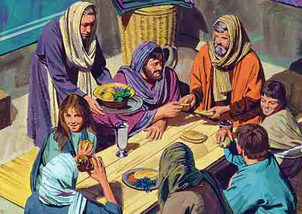 Of the many things that need to happen for parents to become real parents, they must learn to teach their children how to live for the summum bonum. There are nine truths of St. Thomas's ethics that need to be lived by parents, and those same nine truths need to be taught from parents to their children.

These nine principles will benefit parents and children if parents understand that they love God by educating their children. Next, parents must make sure that they—as parents—are present to their children daily, not as observers, or as an audience that watches their children's lives on a screen or through a lens, but as active orderers—as junior shepherds in the service of the Great Shepherd.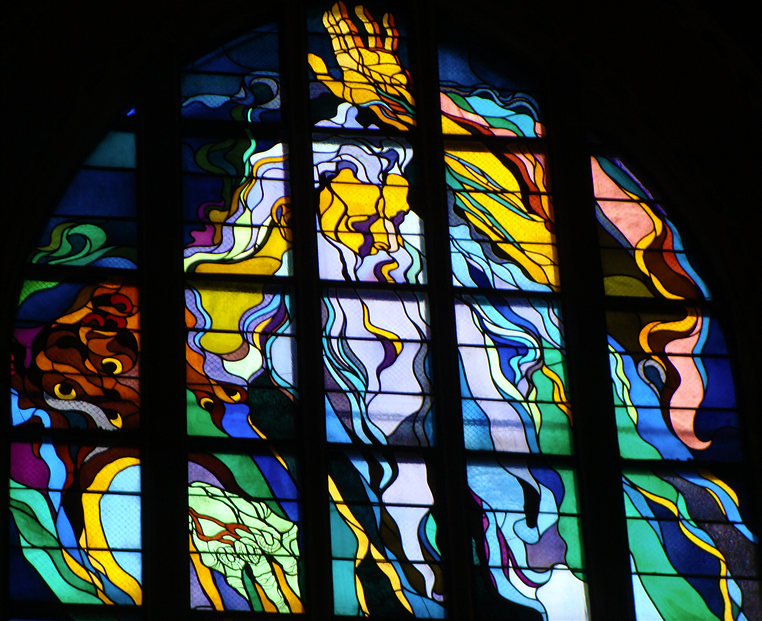 A Stained Glass Window in Krakow

Even when I was not going to Mass regularly, I would still occasionally stop by churches to see their stained glass windows. I lived in Krakow, Poland, for two nonconsecutive years. Near the Archbishop of Krakow's Palace—across the street—there is a church, the , Franciscan Church, and its main stained glass window has an image of Father God. It was created by one of Poland's most famous artists, Stanilaw Wyspianski and it has a swirling image of the ancient, powerful Creator God.

To several people I have said that it was the stained glass windows that brought me back to the Catholic Church, and recently I was trying to figure out which one was I talking about when I said that. More than any other window, it is the Father God window in the Franciscan Church across the street from Pope John Paul II's former residence that brought me home from a desolate spiritual land.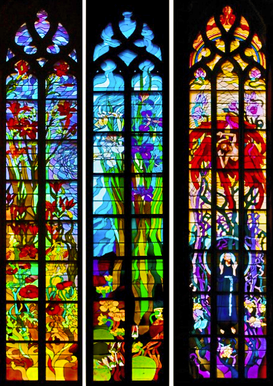 In that same church, I remember going to Mass in the winter, and the church was not heated. The floor was of rough stone, and it was time to kneel. I did not want to kneel. I was freezing. But an older woman—a babcia—kneeled next to me. She had on an old dress—the material of which seemed appropriate for warm weather. Her knees may have been bare. So I was compelled to kneel too, and my knees ache at the memory from the coldness of those stones.

That old Polish woman—who could have been a peasant out of a story book—taught me that we do what we are supposed to do even if it hurts—and we do so especially if it is for God. Also, the church—with flowers painted on its walls—had Father God looking over it. And the beauty of that Church with its stained glass window was a witness to me in my darkness.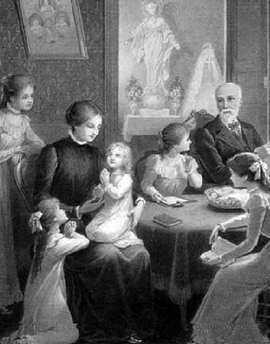 What I Wish My Parents Would Have Told Me

When I was young, I wish my parents would have told me about the powers of the soul. I wish they would have told me that I had an intellect that desires and needs to know what is true and good, that I had a will that sought to choose what is good, and that I had feelings, or passions, that would alternately be of assistance to me or a real danger to me (or both at the same time). I wish my parents would have explained all of this to me so that I understood what it meant to be human—to understand the very nature of the powers that God had given me. Since I think I would have benefited from this, I share these things with my own children.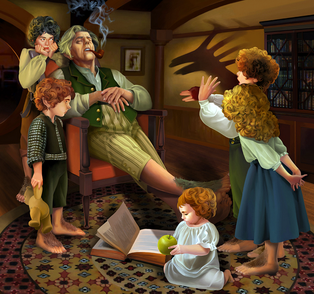 Teens Need More Time Than Toddlers

A friend of mine once told me that he and his wife had come to the conclusion that teenage children need more time from their parents than toddlers. At first, I scoffed a bit, but after a quick inventory of my own relationship with my fourteen-year-old daughter, I saw wisdom in his words. And in those words, I also saw an opportunity to better parent my own children.

Recently, we moved to a home that would allow us to have some yard and trees of our own. In the first few weeks in the home, we made a small trail around our property—about a quarter-of-a-mile loop. We did that so we could take walks as a family without getting in the car. Shortly after the trail was made, and with the conversation with my friend fresh in my mind, I took a walk with my daughter just to talk, and later we took a walk in which I told her that I wanted to talk with her about the powers of the soul.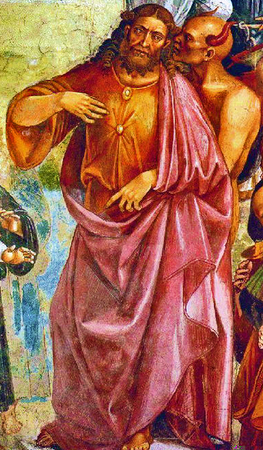 It is important to know that all persons desire the good because we then may understand something key about the psyche—that we will try to make whatever decisions we make (whatever we will) seem good. Before we make a decision, it must seem good to us. In other words, the will puts the intellect in its service as a kind of defense lawyer—or a justifier. We need to be aware of that—even more so about ourselves than for others. I think it is important for children to understand human nature—especially the sin nature—so they may be properly prepared to will what is right.

My own children show a lot of confusion when asked about why they did something wrong; I think that they show signs of having a tendency toward rationalization. I want them to be able to understand this, to detect it, and to help them make better moral decisions. For my younger boys, this means not responding to aggression from their brothers with inappropriate force.

With my teenage daughter this is especially important as she has the potential to do much more harm to herself. A few months ago my wife and I discovered that our daughter had been sending texts in the early hours of the night from our tablet; a high bill is what led us to the discovery. We had noticed that she had been short tempered with her brothers and had seemed more disrespectful to us, but we did not understand that she waiting up until everyone was asleep to text friends.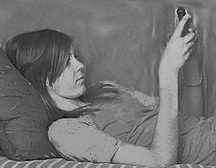 We had just moved, and we were feeling a bit guilty about moving her away from her old friends; however, we came to the conclusion that our daughter had made morally bad choices for which she needed to take responsibility. But we also realized that we needed to spend more time with her—to know her better and to become closer so that we could help her learn how to avoid destructive choices and habits. We applied the principle of teens take more time than toddlers, and we have sensed our daughter becoming more of her true self—the self that God wants her to be and that will make her happiest.

This brings us back to one of the walks with my daughter. We took a walk and talked about the powers of the soul, and she got it. She wasn't as excited about the knowledge as I was, but she understood the principles; and we have since had more conversations about them to reinforce them. With children we are learning that it is especially important for them to hear important truths regularly and in times and ways that allow for them to clearly hear the message, to take them to heart.

Use Right Reason to Determine What Is Truly Good and What Is Only Apparently Good

Children need to know how to use the sense—the intellectual abilities—that God has given them. One way in which this is possible is through discussing stories—their meanings and what we may learn from them. The Bible instructs us to talk about the laws of God as we go, and this is especially important with children. I think most children should read J. R. R. Tolkien's Lord of the Rings. In the first book of the trilogy, The Fellowship of the Ring, there is a scene in the Prancing Pony that gives us a lesson on why it is important to use right reason. Frodo needs to determine if Strider is good or bad, and Frodo says that he seems foul but feels fair. That means that Strider looks on the surface like a bad man, but there is something about him, some traits or properties, that reveal his being good in essence. Explaining that to children— what to look for and why—is to train them how to use their God-given sense, their right-reason.

Children like to know all the possibilities, so the use of right reason when examining people could help them to understand the possibilities:

• A person who appears fair but is really foul.

• A person who appears foul but is really fair.

• A person who appears fair and is fair.

• A person who appears foul and is foul.

If children know the possibilities, they know what to look for. The use of right reason is really necessary in proper trust, especially when parents are raising a child to trust goodness and flee from foulness. Also, it is important to help children to understand that their first impression might be wrong; they need to continue to assess the person—to make sure their judgment fits the data. The use of right reason in this case will help to keep them safe.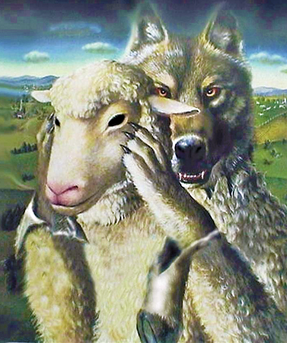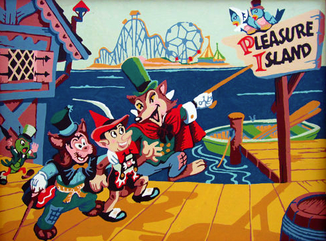 Be Fair and Not Foul: Do Good, Avoid Evil

When my children are in groups with other children when I am not present, I remind them to take care of each other. I tell them—especially the older ones—that they need to keep the younger ones from harm—and that they should band together to protect each other. Conversely, I tell them that if they do something wrong, then they need to ask for forgiveness and apologize. Often I will walk them through apologies to other children. So far, we are good at apologizing but not so good in avoiding actions that require an apology. Our next step is to develop foresight—an element of prudence.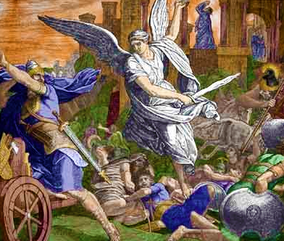 Our Freedom Is for Choosing Good: Vision

I have five children who are sleeping in their beds, two in Heaven, and another to be born in late spring. Our family experiences a bit of chaos from time to time. One of my dear friends, who has six children, calls it being gloriously overwhelmed. In the midst of the chaos, it is important to take children to a place apart when they are out of sorts, to a quiet spot where a peaceful conversation can be had. I have found that taking one of my children out of contentious situations is an opportunity to help my child understand that freedom is for choosing good and that we need to see life with eternal eyes in order to rightly understand the good in moments filled with conflicting emotions. Wisdom stored up in advance is stored up for storms—for difficult situations. If our children can understand that we prepare ourselves for the challenging times, then when those times arrive, we will be prepared. Surprise is sometimes paralyzing, and while we cannot prepare for every situation, we may develop good habits that will help us through difficult situations.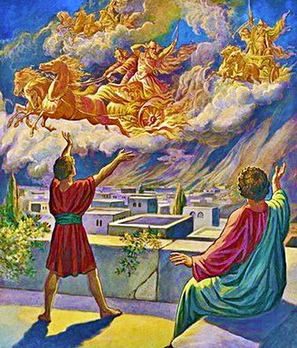 My children and I often take walks in the late evening, and often my boys tell me they are afraid. One aspect of right vision and freedom in choosing the good is to see the good resources that we always have available to us: one of those is prayer. So during our walks, I tell my boys this: if you are scared, tell Jesus this—Lord, I am scared, please give me courage and protect me. Additionally, we may remind our children of relevant Bible stories—like the angels that outnumbered the Syrian enemies during the time of Elisha. Our freedom for the good is not just a spontaneous choice made in the moment, but it comes by preparation—by choosing the time in our present to become good through prayer, conversation, reading, and good actions.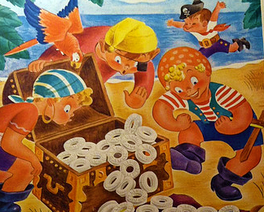 Virtue Is a Habitual Characteristic

I am convinced that one of the things that led to my own prodigal time was that the cardinal virtues were not clearly explained to me over time (they were not guideposts), and I was not held accountable to them or instructed how to recover from error. As a child, I lacked virtue formation.

Even though my wife and I are grateful for all of the good parenting we experienced growing up, we seek to do a better job raising our children then our parents did for us—as most parents do. However, we cannot will a good into being that we do not understand. The truth that virtue is a habitual characteristic must be explained to children. They must understand the concept in words appropriate to their age. Talking with children is a constant reexplanation—a process of finding the right words. The onus of responsibility is always on the parent; if a child cannot understand the meaning, then the parent must find a new way to explain it. (Parents must develop fortitude in this area—and patience.)

The will cannot make good decisions if it does not know the truth. The truth that virtuous people become so by habit must be explained—that each small trial is a gift-opportunity from God to be good for the sake of being good.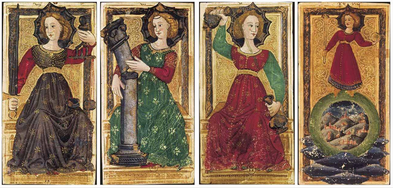 Acquiring Virtue Is Necessary: The Cardinal Virtues Are Obligatory

Another truth and good that children must understand is that virtue is necessary to become habit, and this should be explained—day after day, year after year—so that the child not only understands the truth but also sees—values—the good in the wisdom. Also, children must understand that just as it makes no sense to have freedom so as to do evil, so it makes no sense to do wrong so that we will miss the blessing of happiness.

When explaining happiness to children, it is important that they understand the difference between pleasure and happiness. Pleasure feels good, but happiness is good. Whereas pleasure may be external, happiness comes from being ordered as we ought to be: happiness is being as we were created to be. True happiness and joy are identical twins.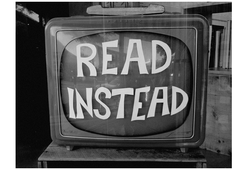 It is important that our children know virtuous people both in person and through books. Conversely, it is important that children do not watch television unless it is a movie that shows virtue. In an age of prodigal parents, television, music, and the internet have become the co-parents of our society. Guarding children's eyes is a way to guide their hearts.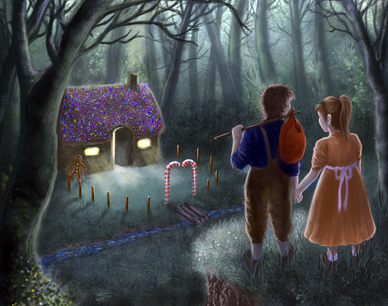 What Makes an Act Good: Law, Intent, and Circumstance

Young children are fearless. The average toddler will fearlessly try pronouncing the most complex words no matter the language. Young children can also understand most words if given a simple definition. As parents, it is important that we honor our children's potential—both for virtue and intelligence. And as it is important that children a given proper nourishment, they must also be given intellectual, moral, and spiritual food—at least three times a day excluding snacks.

I believe that parents ought to explain to their toddlers what makes an act good, and I think this will make the teen years better for everyone too. If there is a family rule—for example, no texting—then a child cannot have a good act if she texts. Had I made certain my daughter understood the three necessary things that make an act good before she was fourteen, I think she would have made a better decision about texting at night. My teenager, like my toddler, must understand that all three of the following things must be correct in order for an act to be good: (1) the law (whether of the home or natural law or command of God) must be followed; (2) the intention must be a good one; and (3) the circumstances must be correct.

If we do not understand what makes an act good, it is much easier to deceive ourselves; and it is the same for our children. Also, it is always good to remind children that to be good is to be virtuous and happy—with emphasis on eternal happiness with an All Loving God, Jesus Christ.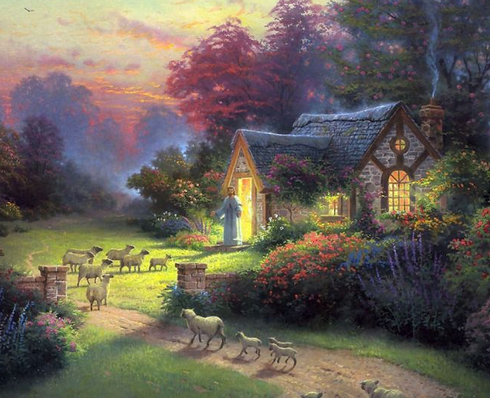 The Natural Law for Everyone

Besides the laws and commandments given to us by God through revelation, we also have the natural law. The natural law may also instruct our consciences, and it is important for children to know that the natural law is the same for everyone on earth. Before my children leave home, I want each of them to read all of C. S. Lewis's popular books. One reason for this is because Lewis gets it: he gets what good is. He wrote that God doesn't want us to be good so that He can love us, but He wants us to be good because he loves us. God knows, of course, that we will be happy if we are good. I want my children to experience his witness to this.

Another reason that we have created a reading schedule for our children to read Lewis is so that they may be able to understand what is good and true by both faith and reason. Lewis frequently points to the natural law, and the natural law—the law written on our hearts—is a basis by which we can talk with those who will not accept or do not believe in the truth of revelation. C. S. Lewis gives us reason to understand moral laws accessible by reason.

It is also helpful to know that Lewis was not a saint before he became a Christian, and I think his experiences in sin and evil allowed him to understand and appreciate the goodness of the good—the goodness of the summum bonum and the fulfillment of living a virtuous life that has its end in God. In this fashion, Lewis can be another guide in helping prodigal parents to return home to be the parents that God wants them to be—they will be happy no other way.

For Personal Reflection and Group Sharing

1. What two main challenges do prodigal parents face?

2. What are the means of parenting? What is the end of parenting? How long does it take to train children in the way they should go?

3. Identify three concepts from the essay that most parents fail to learn themselves and fail to teach their children.

4. In your own words, explain those three concepts in terms appropriate to a four-year- old, a seven-year-old, and a sixteen-year-old.

5. Keeping this essay in mind, what is one principle that each person in the Body of Christ should understand about the responsibilities of the domestic church?

6. Write a brief prayer that could be used as an intercession during Mass.

7. In one paragraph, share a parenting story that you have experienced or heard that embodies one of the Thomistic principles discussed in this essay.


RESPONSES TO THIS CHAPTER:

Response of David Tate:

If parents have one thing going for them, it is the extreme number of hours that children 'can' spend with their children, especially in the pre-kindergarten years. If parents can use those hours to impress on the children that it is a world of "we", and that the "we" means us (your parents) and you (our children), and that they are an integral part of it, I feel that children will develop a sense of attachment and security. This is the parents' chief weapon for nurturing their children during the early years…The 'end' of parenting is to see their kids grow to adults that have a healthy and well balance view of God, themselves, and finally others. Their clarity on realizing that striving for the good (the summum bonum) is what fosters balance will greatly affect a successful striving. When do parents know if their children succeeded? Ummmmmmmmmmm?

We must steer towards the good; we must cultivate virtue. There are more than one goods, but we must reason and chose the right one. I would not say these all come at the same age, and certainly some take longer than others to master. I like hearing that the landscape of life has been properly ordered with things appropriate and things not appropriate. I always thought that if I had been a parent I would have tried to out-silence my kids by waiting for the pregnant pause to finish, and then quietly assure my kids, "It will be all right. This is the way things happen."

I saw a Bogart movie one time. It was The Dark Passage. It was one of the handful of films that teamed up Bogie with Lauren Bacall. In the movie, she comforts his anxiety with, "It will be all right, Vincent." I could feel very deeply the confidence and care that she intended by those words. These are the words I wished my parents would have used. One time, my dad "wished me, luck" on a job interview. It was so empty of hope, mainly due to his own lack of trust in the interview processes, that it consequently threw out any confidence that I thought he had in me. It wasn't that he didn't believe I had any skills, it was just that he thought the world did not have a genuine interest in me. Maybe in a contorted spiritual meaning, he ended being right.

Solak states that, "Acquiring Virtue Is Necessary". I will alter this with the following, Acquiring Virtue [through Grace] Is Necessary. To keep our Thomism straight, I will clarify that we are given, Faith, Hope, and Charity at our Baptism. These theological gifts must be protected, nurtured, and fostered to grow stronger. The greater they grow, like a string tree, the better they will stand and prosper against the storms of life. In teaching the Catholic Faith, it seems like if we can catechize the faithful into knowing their vertical relationship with God, and their horizontal relationships with others; then the best way to achieve a successful teaching about these two relationships is through the idea that the virtues are strengthened by the work of God's grace. We put our self in the way of God's grace by actively pursuing virtuous choices. We can - choose to go to Mass, - choose to practice the other sacraments, and - choose to know better the Bible better.

Response of Tommie Kim:

The educational system in Korea today is an endless battlefield of competition. "Winner takes it all" is the moto of Korean people; if you are the first in class, then you are considered a success in life. Because of this, children under highly competitive environment obviously grow up full of selfishness and parents support this as "the right thing to do" if only their children can do better than others. In order to win over another, students attend after school classes where Korean students pay significantly high fees to study more so that they can become top of the class. Because teachers can earn more money by teaching these private classes or at these private institutes, students know that the qualification of the teachers are far better than their teachers at school and they have no respect for their teachers at school.

Simply put, in Korea there is little room for moral education. Rather, parents and students have no time for the acquisition of virtue. Without a doubt, you will hear back from students and parents in Korea that to become top of the class is good no matter how what you do is contrary to virtue. Life's goal for Korean students is simple. Become top of the class, enter the best university and the most money making career and you are the winner of life.

However, such life is not granted for everyone. Children who grew up with this one goal, do not know how to make any decision on their own when they are faced with challenges. As a consequence of lack of proper moral education, the suicide rate for Koreans between the age of 10 -19 increased by 57% over the past 10 years, ranking 2nd highest in all of the OECD countries. Among this number, 39% of the reason is due to bad school performance and an uncertain future due to bad school grades. This is a serious problem in Korea.

Parents all want their children to become successful so that they can fulfill the dream parents failed to achieve. But as Carl Gustav Jung said, "the greatest tragedy of the family is the unlived lives of the parents."