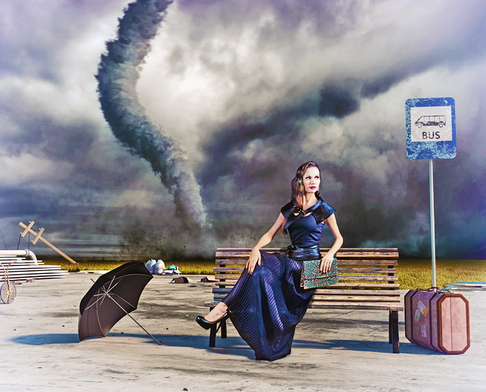 Underlying Concepts for Catholic Pastoral Counseling
by Marti Armstrong MS

Marti Armstrong
has an MS in pastoral counseling from Iona College in New Rochelle, NY. She has worked in substance-abuse counseling as well as bereavement counseling, including post-abortion bereavement counseling. Currently, she helps facilitate a bereavement group in her home parish, and volunteers, tutoring foreign students in English at Holy Apostles Seminary in Cromwell, Connecticut. She is a dedicated widow, and she also enjoys going to Georgia and Texas to visit her grandchildren.

Note from Dr. Chervin: As one who has benefited greatly from psychological counseling, pastoral counseling, and spiritual direction, I was happy that my friend and colleague Marti Armstrong wrote this sharing for us including her reasons for her work as a counselor. I believe that the twenty-first century Catholic Church will see a synthesis of insights from theology, philosophy, spirituality, and psychology so that those in these ministries may offer ample help to those in need of healing and inspiration.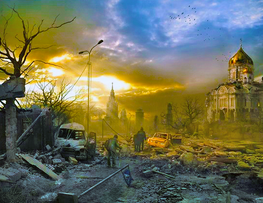 I once heard a man wishing another well with: "May you never live in interesting times!" Indeed, the twenty-first century might be described as "interesting times." We need only to look at the daily news reports, the legalized and illegal attacks on human life, the family, the Church and Christianity as a whole. During this century of great material advances, great conveniences and comforts, pain, especially spiritual and emotional pain, has become more intense and pervasive. As we look around us, and even within ourselves, we see unprecedented material blessings, yet astounding widespread spiritual, mental, and emotional wounds. It is safe to maintain that a majority of people today are looking for peace and healing in one way or another. What I would like to do here is describe pastoral counseling, its relevance, its uses, and some very practical applications.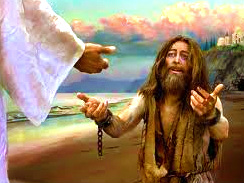 More than fifty years ago, I remember that psychiatry and clinical psychology were often limited to persons with severe mental and emotional disorders. Indeed, there has been often a stigma attached to the need for psychiatrists, psychologists, or counselors. Many were suffering from "falling through the cracks" as it were. They weren't troubled "enough." At the same time, in the early sixties, I recall going to a priest for direction. I was married and a young mother, and the priest actually volunteered to give me direction. When I mentioned this to my mother, her reaction was that she would not want to "bother" the priest. Hindsight, I thought that if people did not want to "bother" my father, who was a physician, they would not receive needed medical help, and we would be impoverished because of our unemployed father.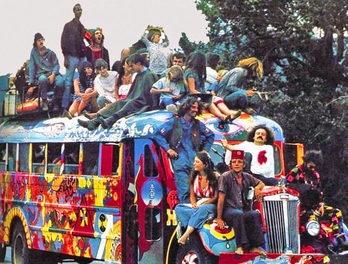 During the nineteen sixties, a spiritual/psychological need became more prevalent. "My analyst says" became a popular phrase. People were attempting to "find themselves," find peace, healing, and wholeness. Often, during a personal crisis, help would be sought from clergy of the various faith traditions, as well as from practitioners of psychiatry, psychology, and counseling.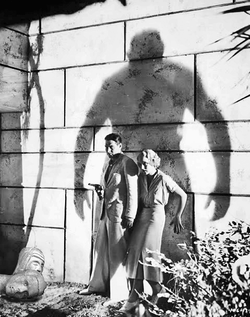 Some clergy did not trust psychology. Undeniably, some of their suspicions were well-founded. However, just as some directees needed medical help for physical disorders, some also needed help for emotional difficulties. As antibiotics were required for some at various times, anti-depressants or tranquilizers might be needed at others. Some well-meaning but misinformed directors, lay or cleric, implied that if the person directed had more faith, he or she would not need the medications or psychological help.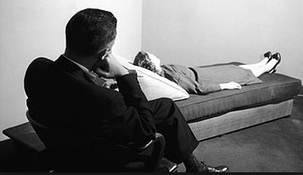 Meanwhile, the number of atheistic or antitheistic psychological counselors has been vast! A few years ago, I encountered a woman whom I had not seen in a long time. She had been active in the Church, attended daily Mass, and was a positive and inspiring influence on us who knew her. When I asked her how she was, she appeared quite dejected, explaining that after her husband died, she experienced depression as a result of her loss. What she described was normal, typical grief, the grief of a widow who had lost her husband. She decided to call a highly-respected psychologist. Rather than addressing her grief in an all-inclusive manner, when the psychologist learned that this woman was a devout Catholic who drew strength from her Faith, he began to treat her for "religious addiction", suggesting that she give up daily Mass and church activities which had been such a consolation to her.

Upon hearing her story, I immediately gave this woman the name of a social worker whose approach was that of a pastoral counselor. Months later, again, I saw this woman transformed by the pastoral counseling work. She heartily thanked me for finding her the truly-helpful counselor. The irony of the situation is that the daily Mass and supportive Catholic community were precisely what she needed to sustain her during this difficult time.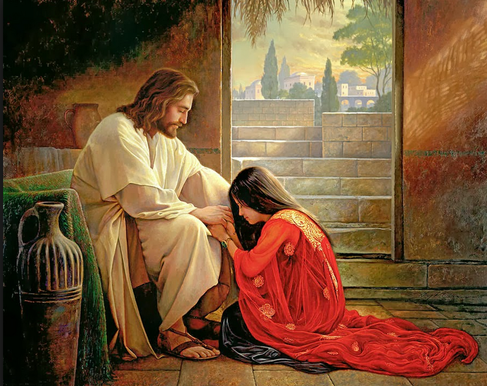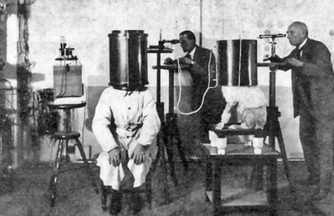 A further threat to the needed spiritual element in pastoral counseling is the widespread, hostile new form of atheism. An example of this is manifested in atheist Sam Harris' book The End of Faith. He writes that it "is difficult to imagine a set of beliefs more suggestive of mental illness than those that lie at the heart of many of our religious traditions" (p. 70). Similar ideas are being perpetrated by other aggressive atheists, such as Richard Dawkins and the late Christopher Hitchens.

One of my professors in graduate school told my classmates and me that, during that year, there was a proposed bill in the state legislature to permit licensed clinical psychologists to prescribe medications for anxiety or depression. He suggested to us that, should this bill become law, indeed, pastoral counselors would be needed more than ever. Often, when a patient is suffering from depression or anxiety, talking things out, venting, experiencing validation and understanding, are major supports. The psychiatrist may prescribe an antidepressant or other medication, while the clinical psychologist would use other means of intervention, not relying on prescription medicines. With the convenience to prescribe medications, the psychologist might be drawn to prescribe medication as an adjunct or even substitute for the talk therapy.

In my own personal experience, I once sought help for depression from a pastoral counselor at a time when life was not treating me very kindly. Since he ascertained that I was suffering from a form of depression that is coming from within, he recommended that I seek an antidepressant prescription from a physician. When I balked at the idea, he suggested an alternative means of therapy.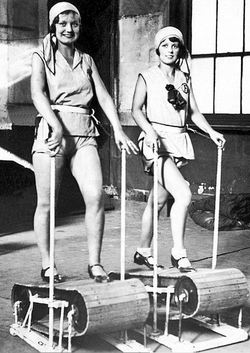 He suggested that I begin to engage in some form of aerobic activity for thirty minutes or more, three or more days a week. Fast walking and swimming were highly recommended. I was in approximately the fiftieth year of my life, and within about a month of fast, aerobic walking, thirty minutes per walk, three days a week, I began to recognize that I had not felt this sense of wellness since the age of seventeen. When I was seventeen, I obtained my driver's license, thus ending the long walks to and from destinations, enjoyed by me and my friends. This was a classic example of treating the whole person, a successful pastoral counseling outcome. Indeed, this is holistic approach is such an example, as well as the self-help, self-treating, that can accompany pastoral counseling. Like this approach, there is often a common-sense, home-remedy approach to life and healing in life.

Psychiatrist Dr. Scott Peck validates the need for pastoral counseling in his book Further Along the Road Less Traveled. He refers to the newly established separation of science and religion during the seventeenth century. The result led to what became an unhealthy clash between these two complementary supports to mental and spiritual wholeness.

It is no accident that pastoral counseling has been one of the most rapidly growing career fields over the course of the past twenty-five years….Indeed, unless a patient has a severe psychiatric disturbance clearly suggesting pharmacotherapy in addition to psychotherapy, I am probably more likely to refer him or her to a pastoral counselor than to a psychiatrist. (p. 249).

| | |
| --- | --- |
| | Pastoral counseling has the capability to contribute healing and growth in the life of the client or counselee, as well as in the counselor him/or herself. In fact, we are encouraged to recognize that it is not about "them" and "us," but that we are all in this together. Adrian Van Kaam's Art of Existential Counseling emphasizes the here-and-now encounter between client and counselor, the unconditional regard, and the substantial growth in both client and counselor. In my own experience, by helping married couples in crisis, I became a better wife to my own husband. It is amazing to experience the insights we derive in our own lives as a result of the insights from the insights acquired by our clients during counseling sessions, as well as what is learned between sessions by both counselor and client. |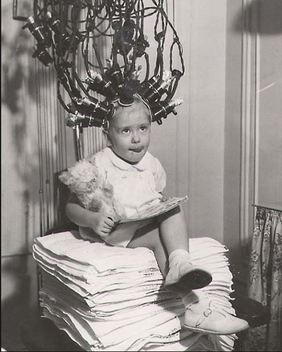 In my own experience over the past several years, I have observed many practical and relatively simple supports for personal healing and wholeness. Here, again, I am stressing conditions of neuroses that are neither life-threatening nor serious. In other words, I am not referring to serious depression or psychosis or any condition where medical intervention is necessary. I remember a supervisor at a mental health clinic referring to most of us clinicians as the "worried well." Having said this, I am referring to the idea that I cannot fix another person, nor can he or she "fix" me. What each of us, client and counselor alike, can do is work to encourage wholeness in oneself and in one another. I am convinced that the therapeutic relationship between counselor and client is a key element. However, in addition to this, and sometimes instead of this or following this ("this" being the counseling relationship), other resources must arise.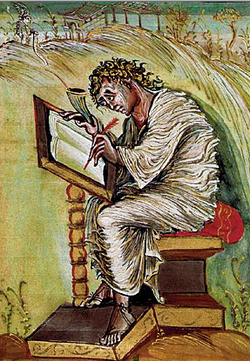 I encourage clients to keep a journal. It is quite remarkable what fruits are derived from journaling. When a person feels emotionally depleted, angry, depressed, or any number of feelings, he cannot always identify how he feels. However, in the process of writing out feelings and impressions, experiencing the pen on paper (or fingers on keyboard), emotions are unlocked, honest, undiscovered new feelings arise. There can be a spiritual, emotional, even a physical sense of relief, healing, the ability to yield to a new experience of peace and resulting growth. I remember having a client who was planning to have an abortion. When I could not talk her out of her decision, my supervisor suggested that I write out my feelings in my journal. I remember doing as she suggested, and the more I wrote, the more I was in touch with my own feelings, and I remember experiencing cathartic sobbing as I wrote. This did not change the woman's mind, but there was an unforgettable feeling of peace in my own heart and soul. Journaling as a therapeutic aid can be so powerful that the client often can be weaned away from the need to see the counselor as much, if at all. I highly recommend journaling for everyone, whether one's feelings are negative or euphoric, whether life situations are difficult or going smoothly. Not only is journaling helpful for emotional healing and growth, but it can be a powerful aid to spiritual growth.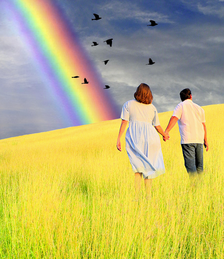 Journaling and other projective techniques help a person attain better self-awareness, a great means of growth, healing, and self-actualization, as well as spiritual awareness and growth. Father Benedict Groeschel, teaching psychology of spiritual development, has used such a powerful projective technique for his students. In his class, we were given the assignment to write a Meadow-Mountain-Chapel Meditation. In this paper, we were encouraged to write about and describe in detail, from memory or imagination or both, a room, a meadow, a journey up a mountain, and a chapel. Part two of that assignment was learning how to recognize our own spiritual and emotional realities, needs, strengths, capabilities, and graces from the descriptions in our papers. This was a powerful, projective self-analysis as well as a very transforming, indeed, an extra life-giving experience for each of us. In this exercise, we generate symbols that lead us to healing and conversion. Here, a fine line is often drawn between emotional growth and spiritual transformation.

Frequently, I have recommended support groups for people in emotional pain or crisis, or suffering from addictions. Unfortunately, some don't know that such groups are free with an optional donation.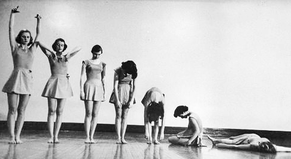 A powerful tool for personal transformation is the Twelve Steps of Alcoholics Anonymous. The Twelve Steps have provided a time-tested help for individuals and groups. Here, peer pressure, empathy, encouragement, and gentle confrontation work together for mutual healing. There are Twelve Steps groups for alcoholics, drug addicts, overeaters, spouses and children of alcoholics, as well as for a general, broad range of people confronted with life's struggles. For those struggling with anger and other emotional and mental health issues, Emotions Anonymous, as well as Abraham Low's Recovery International, are a great help. By referring people to these self-help groups, we are helping them realize their potential for self-help, and for the additional mutual help to restore and heal one another. It is amazing to hear about a new member's first meeting at Alcoholics Anonymous. That meeting can be a mix of new courage and a greater freedom. It can be like an entirely new life! In the Twelve Steps groups, particularly, the spiritual dimension is emphasized.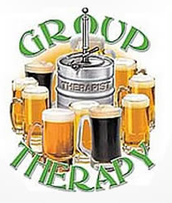 It is not uncommon to hear a member of Alcoholics Anonymous describe himself as a "grateful alcoholic." Often, his use of the term "grateful" includes his finding God through his alcoholism and ensuing recovery. What is learned is that sobriety—or emotional health, or other healing—involves a new, healthy relationship with God.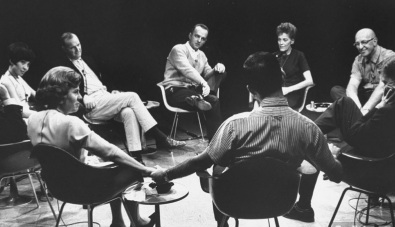 At the same time, support groups give members the opportunity to bring themselves out of their own personal discomfort, to listen to the stories and pain of their peers, to experience empathy as well as the support, encouragement, and challenges from the same peers. Listening, in these groups, as in every therapeutic relationship, is key. Knowing that one is both heard and understood is essential. In a group, the clients similarly exercise the kindheartedness of listening. Here is healing and help, individual, social, and spiritual. The individual has the blessing of give-and-take in a profound way.

Moderate forms of depression or reactive depression (such as depressions caused by a trauma such as the death of a loved one) can be somewhat—or even dramatically—alleviated by physical factors, such as diet and exercise, as I have mentioned earlier. Aerobic activity such as fast walking, swimming or skiing, provide the individual with a release of serotonin, increasing the endorphins, imitating the physical response to antidepressants. Here, in the interest of health and safety, it is imperative that the client have clearance and permission from his own physician. In addition to exercise, a healthy diet and adequate sleep produce more favorable moods. A generous dose of the B vitamins, especially B-12, may enhance positive affect. Massage therapy benefits the system, especially where anxiety and depression are present. There are progressive relaxation exercises, especially one known as Jacobson's Technique in which the muscles become so relaxed, that one professor compared it to a dose of a well-known tranquilizer. After all, in pastoral counseling, we are concerned with the whole person, body, mind, soul, so, as we can observe, the physical condition does contribute to one's emotional well-being.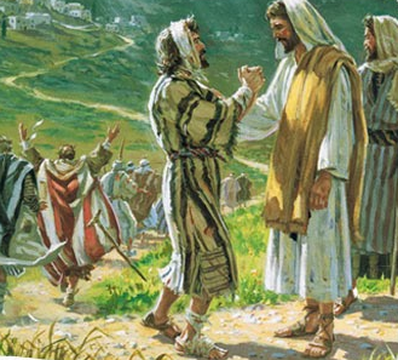 I would like to mention two of the most powerful "antidepressants" available. Their cause and effect are spiritual with emotional and even physical outcomes. The first antidepressant is gratitude. I challenge anyone who is in a blue mood (again, I am not speaking about serious clinical depression, though it probably would do no harm even there) to become aware of three to five things for which you can experience gratitude. It may be a simple as enjoying a sunny morning, or a compliment, or a good book, or a tasty cup of coffee. When a person experiences gratitude to one's fellow men, even more so to God, good feelings ensue. This is especially true if this gratitude exercise is done at least on a daily basis.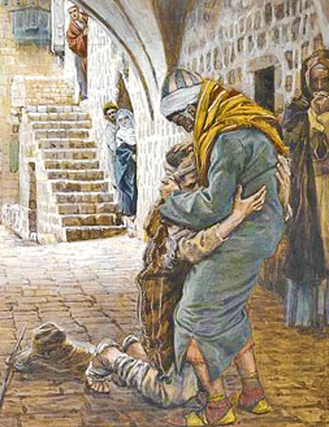 The second antidepressant is forgiveness. The amount of energy bound up by bitterness and resentment is enormous. The urge to be correct and prove it, to get even, to hold on to anger, is a devastating urge. So often, I have encountered profoundly depressed people who have legitimate grievances. For example, it is not only futile and counterproductive blaming others for past or present hurts. Being "right," like revenge, may give the person some momentary relief, a sense of power and self-validation. However, clinging to that resentment actually causes a greater depletion of energy and a more serious and stubborn state of depression. The decision to forgive, not necessarily the feelings of forgiveness, yields a significant and often energizing experience of freedom. A very useful and grace-filled practice is to pray to God to help one to desire to desire to forgive. Here is a point where treatment and inner-healing prayer converge. This usually becomes an ongoing type of prayer, but the benefits are powerful.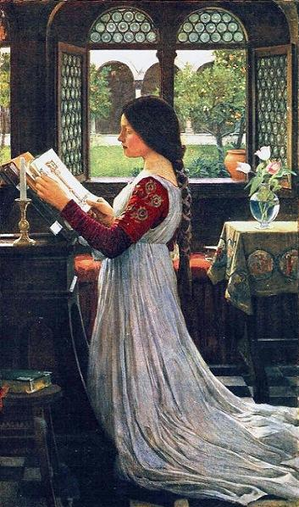 Inner-healing prayer is a great means of healing, wholeness, and growth. At this juncture, such prayer, using images, memories, feelings, is a powerful and divinely-inspired means toward healing, as well as the end in itself. I knew a priest who highly endorsed inner-healing prayer. He spoke about a man who came to visit him for a few days. The visitor had been going for many years to weekly psychotherapy appointments, a time-consuming as well as financial burden for him. The priest introduced the gentleman to inner healing prayer. More progress was accomplished on that weekend than the previous twelve years of therapy combined. It goes without saying that what God can do in a cooperative and receptive individual surpasses the work of the most skilled human therapist. The relationship between God and each one of us transcends and expedites the therapeutic process. Inner healing prayer can be used in one's private prayer as well as in a group experience. In fact, such prayer is often used in the context of charismatic prayer groups. Though this inner-healing prayer is suitable in spiritual direction or prayer groups or private prayer, it fits into the scope of pastoral counseling as well. This process can lead to or become that conduit most needed by the client. If the Sacraments of the Eucharist and Penance, are added to this prayer, the transformation can be miraculous. I have brought heavily burdened persons to Confession, and the contrast between their facial expressions before and after Confession is beyond description. Also, their expressed gratitude to God has been nothing short of dramatic. In the Eucharist, sometimes simply opening up oneself to the presence and divine healing of our Lord is all that is needed for extraordinary grace, growth and personal inner healing or comforting of past and present pains in life.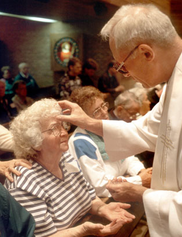 I hope this chapter helps to summarize the need, uses, applications, and potential of pastoral counseling as part of a twenty-first century Catholic life-style. In many ways, pastoral counseling and spiritual direction seem to overlap. Pastoral counseling is an ongoing process in which client and counselor meet frequently, often weekly. During this time, the counselor and client work through personal crises or needs with the goal of self-knowledge, affirmation, and healing and growth for the client. Listening is a key element.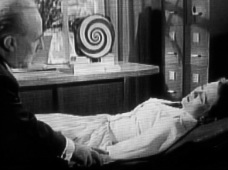 This applies to the counselor, who needs to listen and observe in depth. The client also needs to be able to listen to what he or she is saying or has said, its meaning; the counselor needs to facilitate that listening and interpretation in the client. The therapeutic relationship is needed. In spiritual direction, often the meetings are less often, sometimes once a month, and the object is to keep track of how the person is growing closer to God, the progress and obstacles in this process. Pastoral counseling is a means for us, counselors as well as clients, to have a healthier knowledge of ourselves and one another. In a larger sense, it gives us, the pastoral counselors, a concrete opportunity to reach out and participate and cooperate in the divine love and healing that is ours for the asking. This is a tangible way to respond to the appeal: "Love one another as I have loved you."
For Personal Reflection and Group Sharing:
Based on the Baltimore Catechism's definition of man as "a creature composed of body and soul, and made in the image and likeness of God," can you how this definition fits in with the need for pastoral counseling?
Can you think of some physical activity that has enhanced your own mood, consequent thinking and spirituality? Conversely, can you give an example of physical and emotional healing as a result of your own prayer-life and reception of the sacraments?
Can you think of a person in emotional pain who could benefit by your empathetic listening?
Sometime this week observe your feelings, and write them down. Be aware of any results within you as a result.
Asked by Ronda Chervin to add a little more to this chapter, these were some insights I thought were important:
When someone loses a loved one, a spouse, a child, or any beloved relation or friend, intervention is often required. Sometimes, the funeral home will direct the bereaved to counseling help. Here is another opportunity for the pastoral counselor to be of assistance. When a spouse dies, for example, the new widow or widower is suffering from exceedingly deep grief, loss, emptiness. In fact, the symptoms experienced by the bereaved are normal for grief, but they are so profound and vast, that if the person were
not
experiencing a loss, those symptoms would be cause for a serious mental health diagnosis. In our parish, we have a bereavement group. Bereaved persons are able to be helped by expressing their grief, and at the same time, they are able to reach out to others suffering from grief. They also learn about what to expect, as well as the normality of their symptoms during this time. This can become a time for transformation of relationships with family, friends and acquaintances, and in a special way, with God. The pastoral counselor walks along with the bereaved, helping toward healing and peace. Actually, the basic practice of just listening to the bereaved is something anyone can do.
Often, during the bereavement process, a caring person, a friend, relative, or even a physician, may try to alleviate or eliminate the mourner's symptoms. Attempts at humoring or distracting the mourner may appear merciful, but the mourner needs to express that grief, the feelings, the memories. Listening is the key. In my own personal experience, shortly after my husband died, I had an appointment with my doctor. He knew that my husband had died, and noticed my less-than-energetic demeanor. Consequently, he offered to prescribe an antidepressant. All I could think was: "Don't deprive me of my grief….Let me grieve naturally, experience my feelings, sadness, and rich memories too…let me truly live!". Yes, one needs to grieve, to go through that process and go on with his or her life. This authentic grieving produces healing.
In my own personal experience as a counselor, the most intense, and yet extraordinarily fruitful, counseling, has been with persons suffering from post-abortion bereavement. I was able to help post-abortion women through Project Rachel. Sometimes, a woman would be referred to one of us by a priest or someone who had learned of her secret suffering from her abortion or multiple abortions. I don't think I can begin to describe the pain these people experience. I could perceive such profound pain, especially at the initial appointment. Again, it was the listening, encouraging, unconditional acceptance that helped. In almost each case, there was a deeply spiritual and transforming dimension. It was not uncommon for the woman, through sacramental Confession and/or the suggestion of a priest, to become aware of her need for some post-abortion counseling. Indeed, at least one woman reported beautiful mystical experience as a result of the Sacrament of Penance. This ministry was an example par excellence of Divine intervention in the healing process. During this process, the woman is able to accept her guilt, her grief, her lost child, the forgiveness of herself as well as others involved in the abortion. It is also thought-provoking to note that numerous people suffering from post-abortion syndrome were inclined to be Pro-Choice about abortion before the help and healing. Afterward, often, the same persons became Pro-Life. The pain unmasked and healed led to wisdom and transformation. A very powerful source for post-abortion healing is the retreat known as "Rachel's Vineyard". Post-abortive women and others involved in the abortions make this healing retreat. This is a powerful retreat weekend, complete with Scriptural readings, healing exercises, sharing, supportive community-building, Mass and the Sacrament of Penance. Rachel's Vineyard retreats are available throughout the U. S. and other countries as well. At a Rachel's Vineyard weekend, one thing that seized me was the sense of fear, anger, near-despair in the faces of the retreatants on Friday night, contrasted with the peace, joy, and a newness of life on those same faces two days later, on Sunday afternoon. The Rachel's Vineyard retreatants also leave the retreat renewed, healed, and often outspokenly Pro-Life.
In the counseling process, we can learn some practical insights from psychiatrist Victor Frankl's concept of logotherapy. Dr. Frankl survived imprisonment in a Nazi concentration camp, and surrounding that experience, he wrote the book "Man's Search for Meaning". He was able to survive, physically, emotionally, and spiritually during this time mainly because of his own attitude. For example, he would imagine what a beloved person, such as his wife, might be doing at that moment. He focused on positive outcomes in his life and those of others. He planned and mentally wrote future books. His mind became wholesomely distracted. Indeed, he was using this same mind and imagination to influence his own feelings and emotions. From this school of thought, logotherapy, the counselor is able to help the client focus on what positive outcome he may derive from his attitude, especially in a difficult and challenging situation. The strong point of this mode of therapy is that the client is encouraged to find meaning in his life, even in, and especially in, very trying and even tragic circumstances. Instead of being a victim of circumstances, one is encouraged to grow in spite of, and indeed through, the situation. This can be very empowering in any of our lives. In logotherapy, often through the positive use of the imagination, and journaling, we can logically bring these elements to prayer. The whole person, body, moods, mind, and soul, can be brought to the greatest Healer.
Dr. Conrad Baars also brought together the therapeutic process with his Catholic spirituality. He recognized the need for affirmation in each of us. Many persons suffer from poor self-esteem, feelings of inferiority and self-condemnation. Often, this is the consequence of being raised by parents who did not affirm or build up the person emotionally, parents who did not know how to affirm this child. Dr. Baars labeled this condition, "deprivation neurosis". There are different degrees of being unaffirmed, ranging from mild symptoms in a large sample of all of us, to more pronounced neuroses, to those suffering from narcissistic personality disorder or borderline personality disorder. What is needed in the therapeutic process here, is a counselor who genuinely gives the client the affirmation needed in the process, who is present to the client. Self-affirmation is not a solution; one needs to be affirmed by another person to help in the therapeutic process. While respecting our own boundaries, we can help the unaffirmed persons who are in our lives. Again, empathic listening, unconditional regard and acceptance, affirming the other, are keys to helping, even in a non-therapeutic setting. If any of us feels a lack of affirmation, for whatever reason, from time to time, there is One who will always affirm each of us. When one is feeling "deprived" or unaffirmed, a prayerful reading of Psalm 139 can be a good resource for healing.
For Personal Reflection and Group Sharing:
Based on the Baltimore Catechism's definition of man as "a creature composed of body and soul, and made in the image and likeness of God," can you how this definition fits in with the need for pastoral counseling?
Can you think of some physical activity that has enhanced your own mood, consequent thinking and spirituality? Conversely, can you give an example of physical and emotional healing as a result of your own prayer-life and reception of the sacraments?
Can you think of a person in emotional pain who could benefit by your empathetic listening?
Sometime this week observe your feelings, and write them down. Be aware of any results within you as a result.
RESPONSES TO THIS CHAPTER:
Response of Fr. Dominic Anaeto to the chapters and class discussion thus far:
One-sided thinking that I am right and you are wrong is not good. It would be better to be saying: you see something, I see something. We should not be always thinking of division: I against them. We against them. Differences between people can be seen as positive. Between I know nothing, and I know everything, is I know something. Extremes would be psychologism (the idea that everything religious people think of as real on a spiritual level is really only a manifestation of some psychological complex) vs. all is spiritual. The pastoral counselor, for example, could refer say a rape victim to a psychologist.
Response of Sean Hurt:
I have a general comment to make on the subject of pastoral counseling: evil exists; it's inside us and outside of us. That truth saves us from the tendency to objectify evil in the people we see around us. Nobody is evil incarnated. This was the fallacy I fell into as an atheist, that evil was best fought by fighting evil people. But evil is more like a disease that has infected us all. To fight the disease we have to heal ourselves and heal the people around us-- not destroy the terminally infected. Fight evil, not the people, and first learn to fight the evil within; then you can take the battle outside yourself.
During this century of great material advances, great conveniences and comforts, pain, especially spiritual and emotional pain, has become more intense and pervasive. As we look around us, and even within ourselves, we see unprecedented material blessings, yet astounding widespread spiritual, mental, and emotional wounds.
This is something I really observed coming back to America from Malawi. There is an incredible woundedness here, so much fear, hostility and competition. This lack of human solidarity is unknown in a Malawian village. In our places of work here in the United States we employ empty phrases like "professionalism" to mask our ruthlessness. In our personal relationships we stay cool and keep our distance instead of drawing ever nearer. We are so used to treating other human beings as means unto ends that we fail to see the pain it causes.
How do we cope with this pain? It seems to me, many of us learn to put on a "thick skin", but in doing so we numb our humanity because we cannot selectively numb parts of ourselves. When we numb one piece, we numb the whole.
I remember the first time I entered a Catholic church when I was in my early twenties and a professed atheist. I'd never been in a church building prior to that day. It was not an event I could easily forget—it was dark inside at the end of the day, but little rays of light shone through the stained-glass and hung in the air thick with incense smoke from an earlier mass. There was a sense of stillness, of vastness, something now I recognize as holiness that I could dismiss, then, but could not ignore. The only sound to disturb the mysterious stillness was from a woman crawling on her knees praying the Stations of the Cross and I could do nothing more than perpetually glance over and think, "This woman is insane, these people are insane." But still there is something you cannot ignore.
The mysteries of the church are at the same time incredibly compelling—yet seemingly insane. I think of the many disciples that abandoned Jesus when he revealed to them the necessity of eating his body and drinking his blood. They could not believe that teaching. Rationally, it's nonsensical, but something, nonetheless, draws you in.
At some point in our journey of faith, I think we all have to deal with this notion of insanity. I draw strength by recalling the saints and holy people and their works of mercy that may well have been dismissed as mental illness. In my own story of conversion, they might say my religious beliefs are insane, but we judge by the fruits and the fruits of my conversion paint the opposite picture: of one saved from mental illness, from addictions, wounded relationships, consuming anger and resentments.
If God offers us hope and we choose despair; if He offers us joy and we take sorrow; if He offers life but we prefer death then, that, I think, is insane.
The decision to forgive, not necessarily the feelings of forgiveness, yields a significant and often energizing experience of freedom.
Before my conversion I was probably the most unforgiving person I'd ever known. Although I didn't realize it at the time, it was a form of self-made bondage. If you are hardhearted and unforgiving of other people's shortcomings, inevitably you end up holding yourself to the same hard-hearted standard. Forgiveness allows you to accept your own faults and love yourself for what you are (which is a glorious creation of God).
In the Eucharist, sometimes simply opening up oneself to the Presence and divine healing of our Lord is all that is needed for extraordinary grace, growth and personal inner healing or comforting of past and present pains in life.
I can't agree with the author more in terms of the healing that Christ offers. In the first few weeks of my conversion I came to know that healing very well. I won't go into detail, but just say that Christ came in glory into my life, healed my heart of many years of pent up anger and resentment, healed many of my relationships and swept away a couple harmful addictions that had plagued me my whole adult life. I can say that, in the first few weeks of conversion, I experienced Christ mostly as a healer.
Response of David Tate:
God is a being of relationships. Since we are created in His image, then we, too, are beings of relationship. Our body influences our soul, and vice-versa. We have many physical parts that live in relationship with each other. In the same way, since we are also beings of relationship, we can say that analogous to our body parts, we also have many relationships that have an effect on each other. Just ask any married person how the parental-child relationships that their spouse had has influenced their own marital life. My friend from college grew up, and he had a child. That child, unfortunately, became a victim of child sexual abuse. That once-abused child is now grown, married, and has children of their own. The trauma of the abuse that happened years ago greatly hampers the family relationships to this day, even though the abuser ended up serving time in jail for child abuse. Only through pastoral counseling can my friend's family ever begin to find some kind of rebuilding in their wounded relationships. Like the article coins, "falling through the cracks", this should be re-stated. It has become a motto for living with abuse scars by the phrase, "living in the cracks."
Regarding a true-life example for feeling mentally better after exercise, I am simultaneously recalling a very old memory and a very new one. When I was a boy growing up, television was that window of our home out into the world. The world was a much more interesting place then to my six year old mind, especially through what was shown on our black and white TV. I loved seeing Jack LaLanne do his exercises. He always seemed so happy and peppy. Matter of fact, he even had his dog, named Happy, with him on the show on occasion. He showed so clearly how exercising your body with a kitchen chair would pep you up. He even explained how the blood flowing brought wonderful oxygen so that you actually felt the wonderful tingle of life. The other example that comes from my recent times regards the Seminary work day. We are locked in on work days from 9:00 until 4:15pm. The manual labor of work day becomes a forced physical time where many times your mental troubles get sidelined due to the physical labor. As a Seminarian, it is very therapeutic to get into physical chores.
In terms of the sacramental life, my most emotional time in my life was when I was received into full communion with the Catholic Church as a student completing my RCIA program in Houston, TX. I had experienced transitory religious feelings in the non-Catholic life before. There was truly a feeling of 'arriving' when I went up for my first time to receive the Body and Blood of Christ.
During my two semesters of the ministry of making visits in the hospital, I was blessed with only finding people that wanted to talk with me. I had heard of people trying to visit with some very difficult folks. Fortunately, I did not ascend to the harder cases in my short time in the Hospital Chaplaincy program. I found so often that people were just like me. I mean by this that normally we have to wear an emotional mask for many different reasons. Some reasons are simple and mundane, while others can be very deep-seated. I have at times tried to talk with people about my own personal needs. Because of the complexities that we humans have, I feel that very rarely have I been able to truly 'click' or maybe 'unload' is a more appropriate term.
One conclusion that I have discovered is that there seems to be a void in my emotional life that I keep trying to fill, and it doesn't quite happen. The reason for this being that I think in my childhood development years, and now having had my parents pass away, I have discovered unresolved issues that were not 'taken care of' regarding my needs (or at least perceived needs) as a child in my parents' household. I would imagine that this might be true of many other people. I am hoping to learn how to incorporate this idea into my times with others as I progress toward priesthood.
Response of Tommie Kim:
"Inner-healing prayer is a great means of healing, wholeness, and growth." "The relationship between God and each one of us transcends and expedites the therapeutic process." "If the Sacraments of the Eucharist and Penance are added to this prayer, the transformation can be miraculous."
I agree with the author because I personally had the similar experience. When I first started writing books, I went through a time of suffering deeply from insomnia. The more I tried to sleep, the more I became awake, falling into an endless string of thoughts. As the sleepless nights continued, I was not able to focus on even the simplest daily routine of work. My emotions became extremely sensitive, reacting very impulsively to people around me. I started losing weight. I was tempted to go for a medical consultation, but then realized that, in most cases, medications are only short term fix for a problem. By recommendation from people around me, I started light physical exercise. It did help me to a slow recovery but what really helped eventually to overcome insomnia was prayer.
Gradually I started concentrating and filling the time that I spent exercising with prayers. I was able to ease my tense emotions. Prayer did help me emotionally and mentally. Exercise did help me physically. So both eventually worked out as a good solution.
Response from Kathleen Brouillette:
…I have great gratitude for a young priest who heard me when I was in pain, and acknowledged my struggle. He listened, as Mrs. Armstrong stressed in her chapter. Surely, listening is significant in every relationship of our lives: from the most casual to the most intimate, from those in authority over us to those who are under our authority. And recognizing people sometimes need more help than we can give, we can guide them to someone who complements our care for their souls, who will take care of the physical contributions to their suffering. I once had a pastor, God rest his soul, who suggested that I move the woodpile from one side of the yard to the other during one long winter. He was a wise man.
… Seeking forgiveness, and granting it, frees us of guilt and "baggage." Harriet Nelson, the wise Mom of the 50s family in "Ozzie and Harriet", said, "forgive – not for others, but for yourself." Mitch Albom wrote in his beautiful book Tuesdays with Morrie about the life lessons learned from a dying man, "forgive, forgive everyone everything." Coupling this medicine for our souls with the proper medicine for our bodies, we can soar to new heights. As someone once said, "Faith is stepping out into the darkness and believing one of two things will happen. Either someone will be there to catch us, or we will be given wings to fly." May the Church form us in truth, that we may help others find hope.