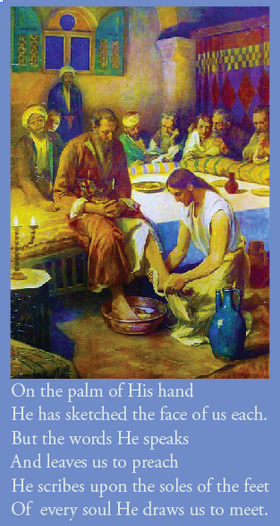 Last year I put 4 of my small books on love, ranging from one written in the 1970's to one written in 2012, into a big volume called
The Way of Love
.
Fr. Longenecker
suggested the sub-title: The Battle for Inner Transformation. It was done by Create Space and I have it for $10 so that anyone can buy it cheap. You can find it by googling The Way of Love - Chervin since Amazon has another book of the same title by someone else.
Anyhow, I did a little
show about the book with Doug Keck of EWTN
on his
Book interview program
. Yesterday a woman who is starting a retreat house came to see me to invite me to do a retreat for pilgrims coming to Our Lady of Knock in Ireland. I could start next summer.
So, I was thrilled that I can use it this way and musing on how it could be morphed into more than a book for my students, but a whole PROGRAM!
I woke up this morning however, with the Holy Spirit seeming to tell me - what counts is persons not programs! Jesus saves, not books and programs.
I didn't take this to mean that such programs aren't good or not His will, but that we teachers and writers prefer the neatness of our packaged courses and books to the messiness of dealing with people, person to person.
But the Church is also made up of persons. Jesus didn't say - "Read my program and you will be saved." He said "Thou art Peter, and upon this rock I will build my Church." Even though the Church of sinners is much messier than His beautiful words.
I am traveling back from family to Holy Apostles seminary today and have to work on starting the new semester, so you may not read words from me for a few days.
Let us pray for one another, Ronda