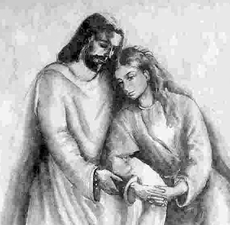 Jesus seemed to tell me, and maybe you, the reader, if the shoe fits:
"You need always to make quiet prayer the first thing of your day except when you have morning campus classes. 77 years of hasty anger will not disappear easily. Now, before anything else, have your quiet prayer time in My arms."


I felt great joy about the Hobby Lobby victory. I had given up on the United States over the pro-life issue.
Jesus seemed to say: "You thought I was sleeping in the boat and not doing anything for the storm your country is going through of the culture of death. You see that is not so with this small but possibly huger pro-life victory."