"Think of your essential self, the "me" which persisted from conception to the present. What is this self? It cannot just be the body, for biologists tell us that over a seven-year period, every cell in our bodies has been replaced. Yet you are the same person. If not, how explain memory, culpability, praise? You do not say that the "you" of 1989 remembers a different "you" of 1979. You do not refuse to pay a traffic fine on the grounds that you are no longer the same person, or refuse an award because you have changed completely? But all such continuity of the self means that an immaterial (non-physical) self persists amidst change. This essential self could, then, in principle, continue to exist, even after the physical change we call death.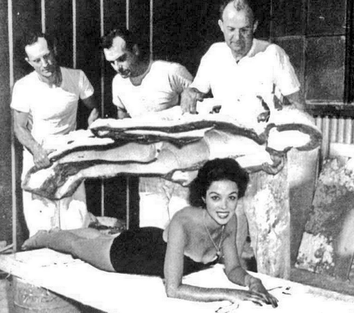 "A further proof that we have a part of us that is not physical is that we cannot measure the soul. (A philosopher does not have a five-pound soul and a truck-driver a one pound soul?) A thought in your mind is immaterial-a serious one weighs no more than a trivial one, a truth no more than a lie.

"What cannot be measured because it has no parts cannot fall apart as does the measurable body of many parts. In death the measurable physical part of us comes to pieces. And the soul? By nature, what is not matter cannot be destroyed by matter. That spirit is different from body and therefore capable of surviving death can also be shown by examining the soul's tenacity in the face of physical suffering."


| | |
| --- | --- |
| | The following is excerpted from the book Sermons in Solitary Confinement by Richard Wurmbrand, a Romanian Lutheran pastor tortured by the Communists for witnessing to his faith and put in solitary confinement for three years when it was realized what "harm" he was doing by converting the other prisoners. Wurmbrand writes about that time: |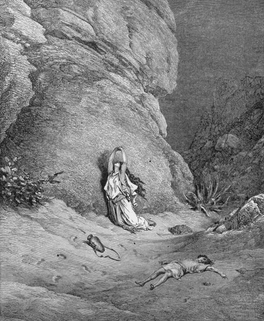 The body needs few things in order to be fully satisfied, simple food, warmth, exercise, rest and a partner of the opposite sex. My body had all these things (before conversion) but, notwithstanding this, I was not happy. My body sighed for something more. Who was this 'I,' dissatisfied when the body had plenty of all I needed? It was you, my soul. It was you who wished to know, out of purely scientific interest about galaxies far away, and about facts of prehistory which have absolutely no influence on my bodily state. It was you who took delight in art and philosophy, but also in exaggerations and refinements of bodily needs, even when these do harm to the body.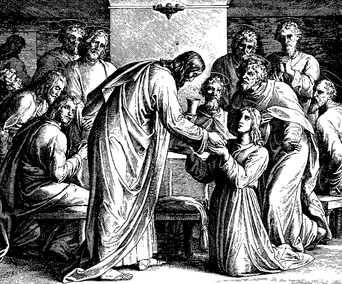 Don't you see, my soul, how right Jesus was in saying that 'man does not live by bread alone?' (Now in prison) I get one slice of bread every Tuesday. And what bread? But I do not just vegetate. I live. I sometimes laugh heartily at jokes which I tell myself, being alone in my cell. I think about politics, about how nations which I have never seen should be ruled. I remember works of art. I lead a life of worship. All this is you. Say, my soul, "I am." You saw me dancing with heavy chains around my ankles. Who was that one who exuberantly rejoiced? It was not my body. My body had no reason to dance. There was no music to incite it to do so. It was you, my soul.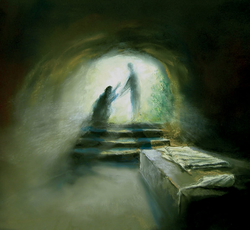 Take knowledge of yourself, my soul, and take knowledge of your incomparable value. The body will die. Around me prisoners are dying because of the great hunger, the cold, and the tortures, but who has ever seen a soul die? I have lost everything I had in the world, but if you are saved, I shall have kept the pearl of greatest price.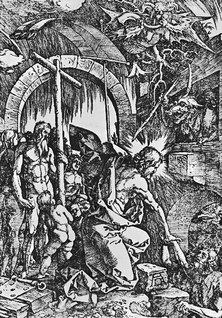 Wurmbrand's stunning argument links logic and experience. Others base their belief on interior experience alone or on exterior facts. For example, reports of patients pronounced clinically dead but later resuscitated tell of a journey toward a divine light or toward hellish darkness. Patients say they were given a choice to return to the world for a last chance.


Unraveling my Father's Suicide is a book that just came out by Kathleen Laplante detailing her experience of her alcoholic father's suicide and how it impacted her emotionally as a child and as an adult. It would be an excellent book to read or give to someone with suicide in the family.
As the mother of a son who committed suicide I found it helpful and healing. It opened up to me a new area for the need of Catholic healing for anyone with a parent who committed suicide, which is, of course, quite a different type of experience.

| | |
| --- | --- |
| I recently reread the famous book Father Elijah by Michael O'Brien. Even though this was written originally with the year 2000 in mind as a possible "watershed year" – it has a new relevance for our times which have even gotten worse. The depth of the spirituality in the book, as in all of Michael O'Brien's books was greatly inspiring to me and full of hope. | |