Since the last Blog I went through the miseries of a colonoscopy prep. I was offering this for my daughter, Carla, whose cancer is in remission but who suffers lots of other pain.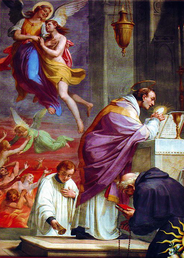 When Carla said that she felt relief and improvement during the time I was offering so much for her I was exultant. The experience gave me a better physical sense of the meaning of the Passion. As Jesus was so joyful in His Resurrection because He knew His physical sufferings for us as well as the mental ones would bring sinners into repentance and eventually into Purgatory and Heaven, how joyful we will feel in heaven when we are with those we suffered for in any ways.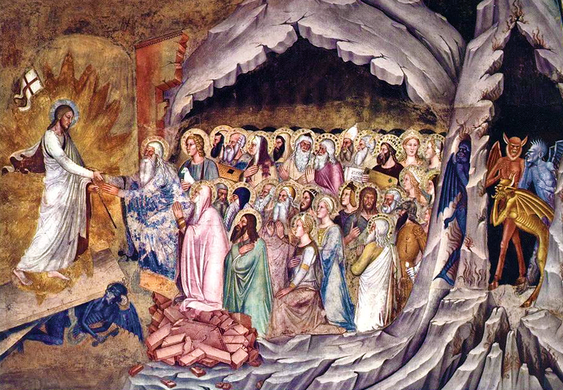 | | | |
| --- | --- | --- |
| | One of my students was describing a visit when she was 7 years old to the Bronx to a retreat given by the Franciscans Friars of the Renewal who try to really live like St. Francis: "Fr. Terry was standing in front of the garbage can...As retreatants came to throw out the food on their plates they hadn't finished, he would take their plate and eat their leftovers before tossing the paper into the garbage." What a lesson in waste vs. true evangelical poverty that was! | |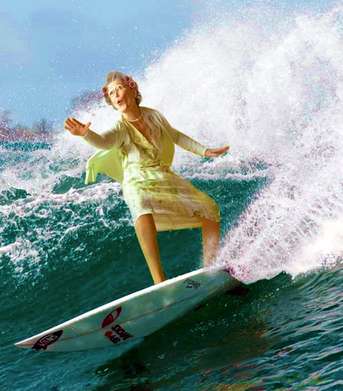 From God Alone: (for explanation of these truths from the Holy Spirit Ronda received in 2008 see this blog 12/18)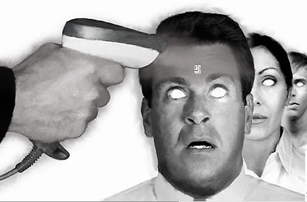 June 20, 2008
(It seemed as if I dreamt in Spanish to "evitar" (escape, prevent. avoid) the "chip." and give to the poor. I awoke with a sense of fear. There is a conspiracy theory that claims that before the end of the world the Anti-Christ will make everyone insert a chip in their foreheads in order to prove identity and that this will be used to tyrannize over us.) In response to these thoughts the Holy Spirit seemed to advise me: Give to the Poor

Holy Spirit:
Do not be afraid. Cling to the Church and give to the poor. The "chip" is a symbol of the world and fear of loss. Those who have Us as their locus don't need to fear. We want you to be a "light" at the top of the mountain. We have prepared you for a long time. Those who want to be poor are not desperate if a change in life-style becomes prevalent. You can start now to do things in more basic ways. We will help you. Ask about each thing you buy or undertake: is this necessary? Savor what you have in each moment. "Behold, I make all things new." (Rev 21:5)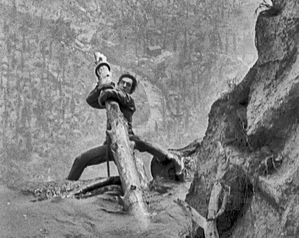 June 21, 2008
Lightness
Holy Spirit:
The more insecure you feel, the more heavy-handed you become as you grab onto what you think you need, like a climber slipping down the mountain grabbing onto branches. When it is people you are grabbing onto they will often resist to avoid becoming prey, entrapped, used. This is why quiet prayer time is a necessity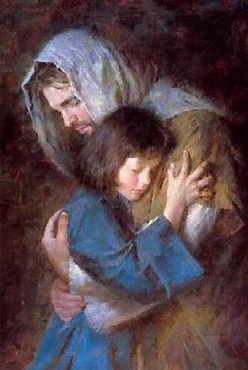 Can you see how much lighter is the approach to life of those who are more secure? The climber with a sure guide finds the right place to put the foot and from that secure place can reach out and up with a lighter hold. There are many ways of explaining this: the Eastern concept of detachment or a phrase like "Let go, let God." Now, don't become heavy-hearted thinking about how insecure you still are! When you feel insecure, what you have to do is grip tightly onto Us. Since we are usually invisible, you have to do this through prayer. For those with many tasks this can be done with little prayers throughout the day and then longer times as possible. For those of you with ample time the insecurity of so many possibilities could bring you often to Us for longer times of restful peace. From Us you can move more lightly into the next moments of your day. "My peace I give unto you, not as the world gives." (John 14:27)

(Tangent from Ronda: A quote from Lily Tomlin! "Why is it when we talk to God we are said to be praying but when God talks to us we're said to be schizophrenic?")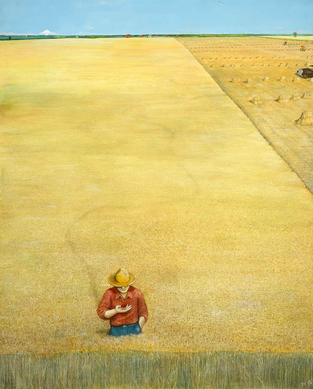 Wisdom
Holy Spirit:
Wisdom without patience leaves out love. What good is it to understand more and more about the global scene and the people around you and about yourself if you don't have the patient love to overcome the disgust that comes from bitter truths? Honor those who doggedly work moment by moment to learn and apply and wait. Remember the images of patient farmers Jesus gave you. To surrender your hearts to God and surrender to God those you love, which should include all humanity, is to recognize that only His love can bridge the gap between truth and realization. In some past eras and in some countries now, the perception of injustice led and leads into immediate impulses to vengeance. In your times often impatience leads to the so-called quick fix for all frustrations by any method near at hand, from breaking the law to abortion. Person by person and person to person you need to learn to come into divine wisdom and live that wisdom in patient love. "In your patience you will save your souls."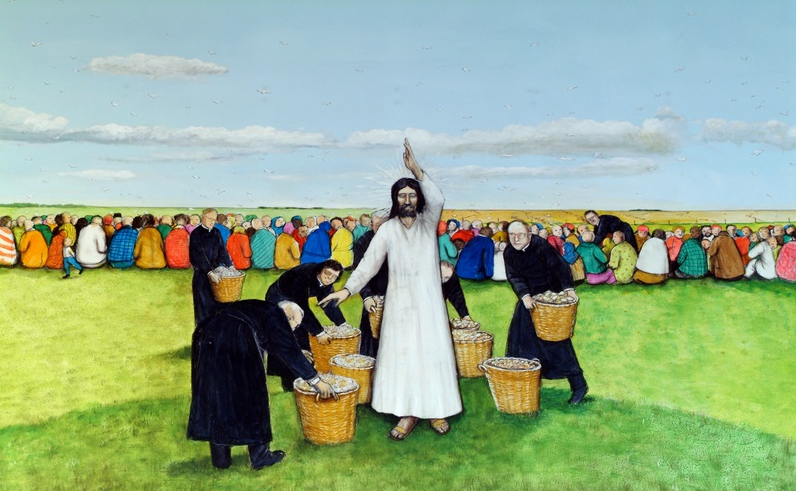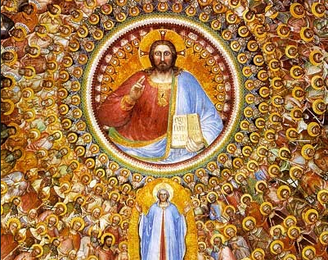 June 23, 2008
Unity and Truth
Holy Spirit:
You are concerned that the Transition (a term used in the visions and locutions of a friend of mine) will bring people from different religions into a false unity to the sacrifice of truth. That is because you are looking for external unity. What we are bringing about is a more spiritual unity of all who have been open to letting Us invade their hearts. When people of many religions and nations visit the Pope he doesn't proclaim that there is only one true Church and they must enter. He tries to reach into their hearts by understanding and gifts so that they feel loved. One day all the saved will know God to be Father, Son and Holy Spirit and will be one universal worshipping body, but the way we will bring this about and the way it will look will not be as you picture it now. Think of the painting in your (parish) Church of Christ the Guru. It is not a picture of an Indian holy man worshipping a cross. It is Jesus showing Himself in the form an Indian would understand. Or, think of the many images of Mary in the apparitions of the different nations. She doesn't have to look like a Jewish woman of the Old Testament to be true. An Eastern Catholic Church united to Rome, looks more like an orthodox church than a Roman church. Mother Teresa looked more like an Indian woman than like a traditional Catholic nun. Meanwhile, We want to give you the experiences and the gifts to be a light shining in the darkness until the day the light and the darkness will be permanently severed. "Speak the truth with love," (Ephesians 4:15) and you will kindle the flame.