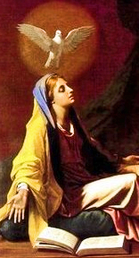 "Since your conversion so many years ago, I have sent the Holy Spirit to grace the nature I gave you of love of truth and clarity of thought. I rejoice when I see that out of confusion, muddle, anger, and desperation, you come to a good insight about behavior and about remedies. Especially frequent confession. As you, yourself, recognized, you are better at mind and will than the heart. I am expanding your heart during this time especially so you can see that when you are angry you hurt other people."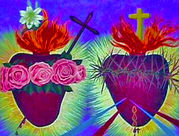 "Now, confess to me that you often care more about the pseudo-victory of anger than about the hurting of others and beg me to place you once more in My Sacred Heart and the Immaculate Heart of Mary." (The feast day of today and tomorrow.)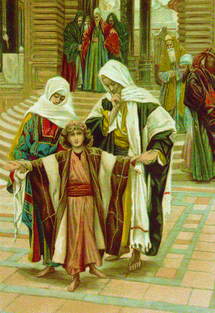 Jesus also seemed to tell me: "Even Mary and Joseph were anxious sometimes. I don't wish you to become a Stoic. Just gently bring Me the anxiety when it comes so I can take it away. What you are really anxious about is that you would have no strong men to lean on. But I am your strong man, not to take away all suffering from your life, but to urge you on to hide yourself in My wounds whenever you feel anxious. Right now in this your time of so personal prayer, throw yourself into My heart and pray Marantha until the anxiety leaves."