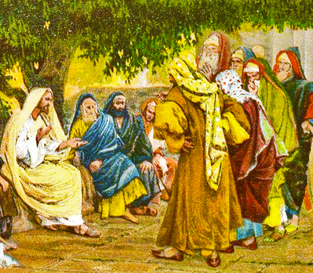 Maybe you haven't come across this, but I have. Sometimes when I have acquaintances or friends who are evangelical non-Catholic Christians, they are surprised at how, according to them, even serious Catholics rarely talk about the Lord or their Christian experiences but use social times almost exclusively to talking about politics, griping about their work situations, or gossiping!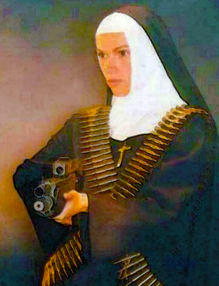 In my own case, I tend to become argumentative in social situations because I am always analyzing everything people say or sometimes teasing in a way that while certainly not being sinful can have an edge that isn't exactly the right tone either. Certainly it is not edifying, as St. Paul urges us to exhibit. I gave up argumentativeness for Lent and now I am giving up the wrong kind of teasing. Soon I will appear to be a nun with a vow of silence! Seriously, I am praying to see how to be playful instead of teasing. My godfather, Professor Schwarz, was like this. He was always punning in playful ways. If you can spare a prayer, pray for me on this.

A Jewish lawyer picked me out of a list of Catholics someone gave him because he wanted to do Inter-Faith Dialogue. I was surprised because usually Jews don't want to meet those of Jewish background who became Catholic, just as we would not like to meet a Pastor of a non-Catholic Protestant Church who used to be a Catholic priest! We have had a rocky go even though lawyer is super-loving and has become a friend because reform Jews are usually pro-Choice. He invited me to a reform Jewish Shabbat service and dinner in exchange for which he will come to Holy Thursday. I prayed not to get upset with anyone or bring up Pro-Life, or anything controversial. He prayed I would not feel threatened. It was a wonderful evening and because I joined the woman rabbi when some danced to Israeli music she said she would like to join our inter-faith conversational group! What an illustration of God saving me from the "pit" of my argumentativeness and their sometimes closed-mindedness to Jews who become Catholics!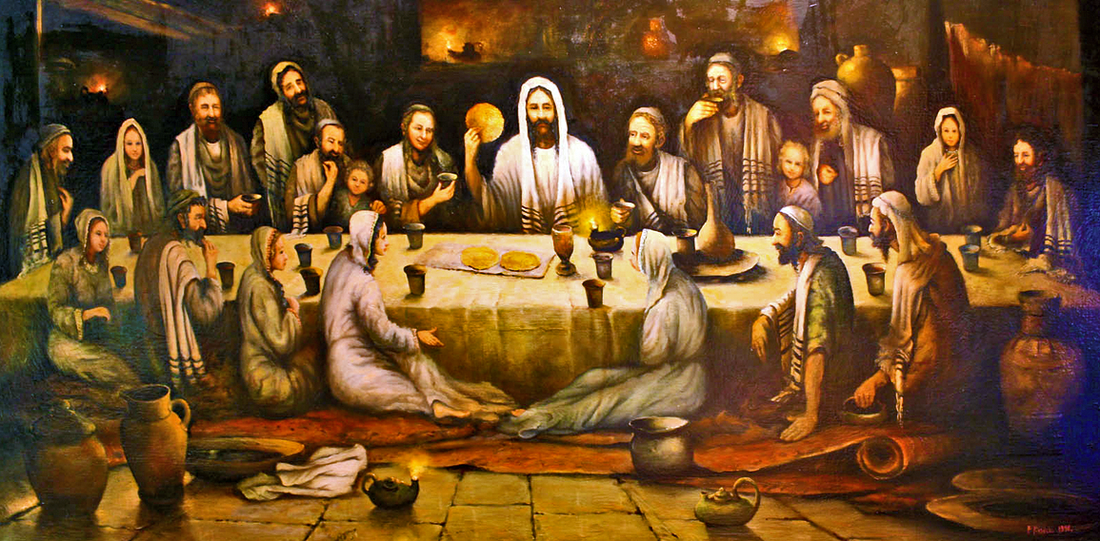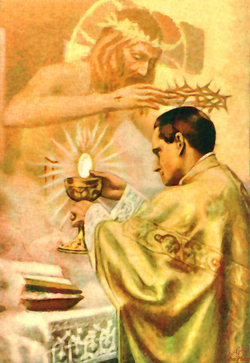 Thinking about spiritual friendship, this prayer-poem came to me. It seemed to me to be universalizable, actually:



How high can a priest lift up with trembling awe
that host You have made into Yourself?
How high can I lift the soul of my friend
That the bond may be of You?
That what is sown on earth
May flower in heaven.
Only the Christ can make
from the passing the sublime.


I teach Vietnamese Sisters here in the US to learn English and then get degrees in English so they can teach in Vietnam someday if the political restrictions lift, or in the meantime teach in their convents which sometimes have therein 500 Sisters!!!!! All in habits, which they can only wear indoors. One of these Sisters was telling me about her childhood. In her family and most of the families in her village, they children had to awaken at 4 AM to get ready to go to 5 AM Mass. The grandmother lit an oil lamp the night before so they could find their way to the Church. They were taught that the angels were at Mass with them. After Mass they could play with their friends before going to the public school at 7:30 AM.