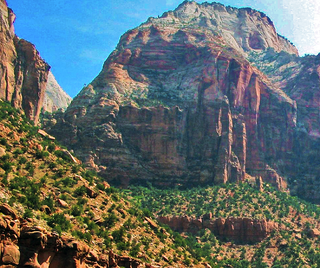 August 1, 2008
Higher and Deeper
Holy Spirit:
When We try to bring you up the mountain to a greater height, a wider view, you can feel overwhelmed. In one way it is joy to be above the usual realm of earthly concerns.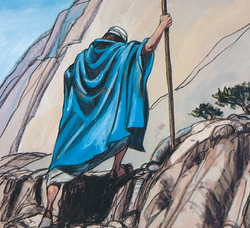 In another way, you can panic when you don't see the place for your feet to land. Suspension in the clouds is foreign to your bodily nature.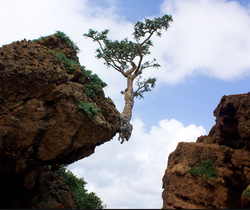 An antidote to dizziness can be to feel your way deep into your roots. Your ultimate root, of course, is not a blood line only, but your source in the creating mind of the Father.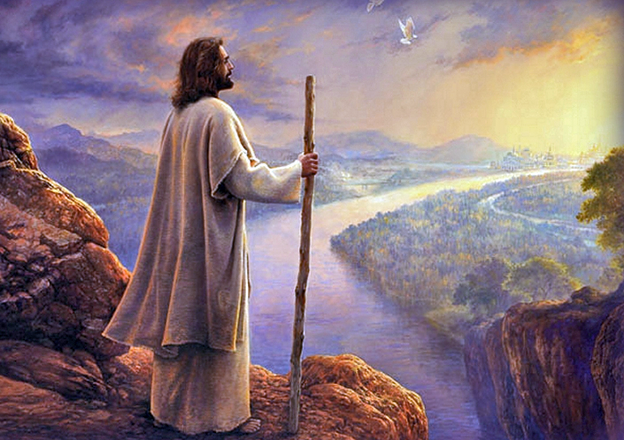 As a sign I sometimes give the gift of tongues that you may speak an unknown language with primal sounds of roots deeper than our conscious mind.
In some hispanic paintings God the Father in the image of an old regal man is depicted hovering behind Jesus, sustaining Him in an embrace, as Jesus is elevated on the Cross.
Will you let the Father sustain you, also, from above and below?
"With groanings too deep for words." (Romans 8:23)


---
---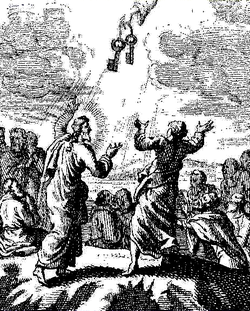 August 2, 2008
The Answer
Holy Spirit:

You seek a single truth you could carry in to every circumstance of life. It would be like a pass key that opens every door. With this answer you would never again be perplexed and uncertain. It would end all doubt, shut the mouths of all scoffers. With this truth you could be strong instead of weak; luminous instead of murky – divine?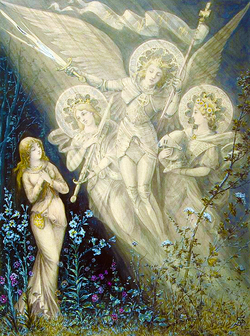 A single word can sometimes be a life-line, such as "light" or a battle cry such as justice. We see this longing for such a truth as your attempt to leap into eternity where "all will be one." You could also see this desire as a sign that you are coming closer to the kingdom of God where partial insights will merge into a unified vision. Each "answer" you find can be a path to God.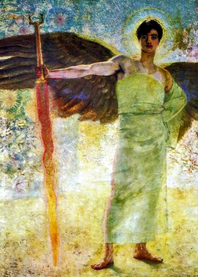 It can take you so far, but not through the gate back to Paradise guarded by angels with flaming swords. (Genesis 3:24)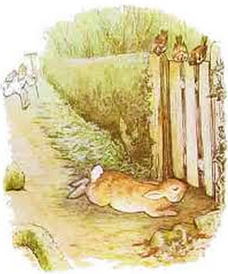 Sometimes you can only find the next path for your journey by becoming not more powerful to be able to destroy barriers, but smaller so you can sneak under them.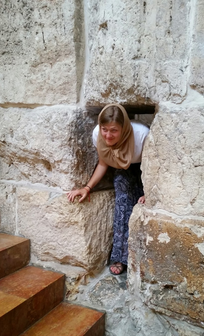 Even as you are to avoid pride in your quest for the answer, it is better to push forward toward divine truth than to cling to inadequate formulas for coping in the world. Close your eyes and beg for the answer you need to take the next step forward.

(When I tried this what I got was something like "Openness; await the dawn vs. locked in by fear or closed into my own plans.")