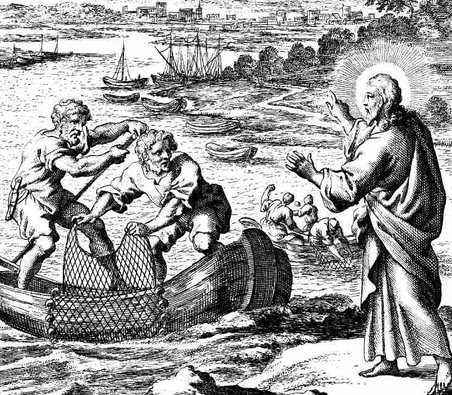 An old Irish prayer kind of apt for Passion Week!

Of Christ is the Seed
Of Christ is the Harvest
Into God's barn
May we be brought.

Of Christ is the sea
Of Christ is the fish
Into the nets of God
May we be caught.

From Birth to old age
and from old age unto death,
May your two arms, O Christ
be around us.

From Death unto the end
Not the end but the rebirth,
Into the Paradise of Graces
May we be brought.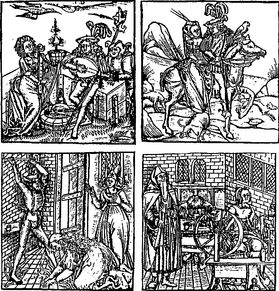 I'm big into the Four Temperaments.

In myself, I think the combination of Choleric and Melancholic makes me likely to be angry and then pessimistic in the same instances, so that I go into rage followed by fantasies of flight. The devil plays on this all the time. On the good side is hard work and seriousness. If I only think about what is in my control, that is the simplest way to be home free vs. meddling in all sorts of general problems I have no control over.


More from God Alone
( For an explanation of these "thoughts from the Holy Spirit" see this blog December 18, 2014.)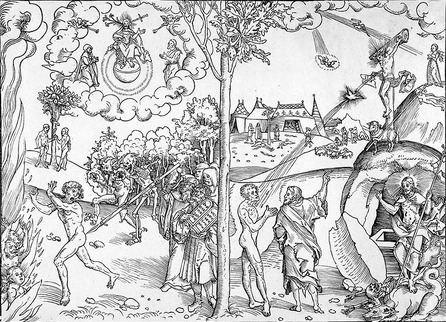 June 16, 2008
Pace and Openness
Holy Spirit:

Imagine a sight-seeing procession. Ideally it is timed for the right amount of contact with what is to be viewed. The tourists are not jostled quickly past the most important sites.
Rural life was paced by nature: dawn, midday sun, twilight, nightfall, seasons. There was ample time to absorb the nature of trees and animals and weather in the midst of the work cycle. Think of cooking (as an example of absorbing the nature of each food). Think also of the pace of monastic hours of prayer.
In your era, you think instead of spirituality as leaping out of time, out of nature, into the eternal. You think of being saved from the realities you have made, into our eternal now.
More Catholic, universal, is a rhythm of the created with the Uncreated, in and out, out and in, like breath. When you release yourself into Us in prayer, we fill you and then send you back into your world to be open to it and transform it. The pace is liturgical, not rushed.

"There will be a new heaven and a new earth." (Revelation 21:1)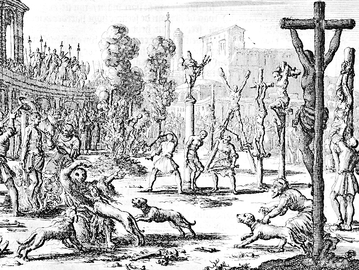 June 17, 2008
Acceptance?
Holy Spirit:
Your sins nail others to the cross. Obvious are the victims when the sins are theft, scorn, babies torn from their mother's wombs, terrorized innocents in wars. Less obvious are the victims when they are in complicity as when the victims of lust short-change each other willingly. And is the exploited laborer who wants the job not still a victim? The victims don't always look like Christ on the cross but they feel the nails in their hearts.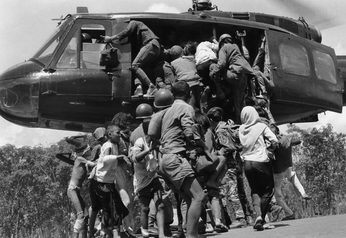 How can you both fight sin, your own and those of others, and yet accept having to live in a world that is full of sin?
Picture a fleeing mob coming upon a launching pad. They see battered but viable helicopters descending to rescue them. Some, wounded in battle, slink away rejecting helping hands. Most let themselves be carried on board. Once safely on board they spy their pursuers on the ground. Some throw things out of the planes to hit their enemies, but one calls out:
"Surrender! If you surrender, after we land in safety we will send back rescue planes for you, too."
"O happy fault, that led to such a Savior."
Which choice will you make? Can you see your enemy as one as desperate as you?
You are not called to accept sin, but "to love the sinner."

Note from Ronda: As a member of the board of directors at Flynn House (a group home for men addicted to alcohol and drugs) I thought I should know more about what the AA meetings are actually like. I was astounded. Here were all these "tough guys" – quite a number on motorcycles, coming in and being so warm to each other and open and honest and needy of each other. I thought, my God, does it take reaching a bottom that low before men can relate in a heart-felt manner to each other? I am now thinking that these locutions from the Holy Spirit are supposed to be related to my experiences during the day, partly to train me through deeper insights. So I am including the context of some of them where that context seems relevant.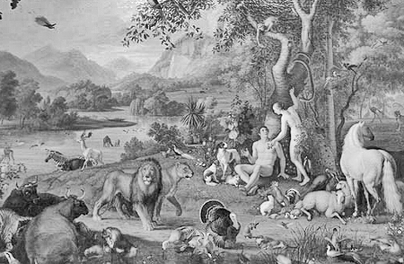 Pride of Life
("For all that is in the world, the lust of the flesh and the lust of the eye and the pride of life, is not of the Father but of the world." 1 John 2)
Holy Spirit:
You like to see energy in people: in sport, dance, building, climbing, bringing powerful music out of an organ. In nature you like to see the power of the ocean or in a tiger. Adam and Eve were full of such life. Then you see the bad side of power: arrogance, dominance, cruelty: Cain killing Abel. In every situation after the fall there are the two sides: the happy joy of life and the bad pride of life of feeling superior. That pride must be crushed before We can make the "new man in Christ." One must lose the bad pride of life, for instance, because of ill-fortune or the grim consequences of sin, before one can be molded as soft dough into a person who can love and show the need for being loved. To pray is to acknowledge that your life-force was not and is not enough to bring the happiness you crave. Through your surrender to Us in prayers, we can transform the bad pride of life into energy for building the kingdom of God, on earth as it is in heaven.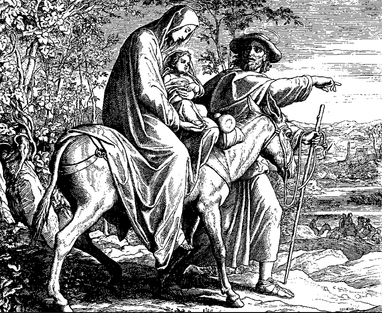 June 18, 2008
Leaning
Holy Spirit:
It takes defeat for most men to become humble and willing to accept the help of God and of other men. For most women it takes disillusionment to lean less on men and stand upright in the strength of the Spirit.
Hand in hand, walking with God, the redeemed men and women can go forward. Hand in hand is not one dominating and the other leaning. That is the ideal. You see it in Mary and Joseph. Think of the journey to Egypt. Joseph had been broken in his pride by the people thinking the baby in Mary's womb was not his. Mary could not lean on Joseph during his time of uncertainty. Now, together, they go off to Egypt, a new land for them, hand in hand with the God-man, little Jesus. Between the unredeemed and the redeemed is a long process of life together for you men and women with all the conflicts. You cannot go forward without the essential element of forgiveness.
Parents want to be as gods to their children. The children take all their strength, drink up all their love. All that time they need to be taught to find strength and love in the divine Father and, in a different way, in Mary, their spiritual mother.
Children need to grow up; that is up-ward, toward their heavenly destiny. When they have outgrown their intense neediness, they don't lean, but join hand in hand with you.
The way is strewn with crosses, but leads to the promised land.