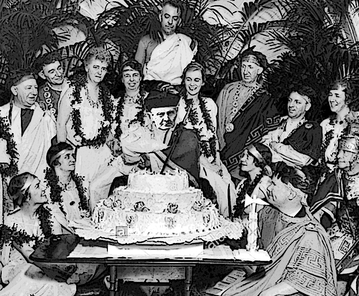 ​A delightful experience.
A priest who is about 70 years old was celebrating Mass in a small chapel of his religious community. At the end of the Mass one of his brothers in the community mentioned that it was his birthday. A sister in the chapel started singing Happy Birthday and we all joined in.
| | |
| --- | --- |
| | A wonderful fact I didn't know is that when Columbus brought the first tiny groups of Indians to Spain, they were to be given as slaves to prominent noblemen. But Isabella, the Queen was horrified about that idea and said she would have anyone who gave them as slaves with death. Instead they were ordered to send the Indians back to Hispaniola on the next boat. |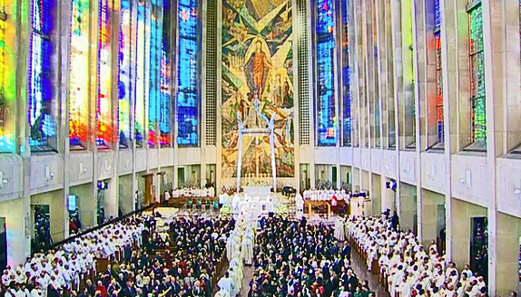 I was at the Hartford Cathedral for an ordination to the priesthood. Many came ¾ of an hour early to be sure to get seats and the noise of happily chatting family and friends was high in volume. But then the organist started practicing the opening Bach organ music. It felt as if the beauty of music galloped over the cacophony of human voices.

---
I am always obsessing over the issue of what to do with my time of even older age. One morning I woke up with the thought: To prepare for heaven you must change from "do and push" to "receive and respond." Very Marian!

In her latter years Ronda has resigned herself to the realization that her youthful assurance that she would eventually ascend into heaven was a lofty assumption that could not be expedited by her continued reliance on rigorous rehearsal.