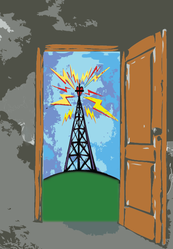 Did you know that the Open Door, a Catholic radio talk show is doing a series of panel discussions based on my new book Toward a 21st Century Catholic World-View. If you go to the link that pops up the right whenever you hit RondaView called by that title, and scroll down below the bio of me, you will find the radio shows. They feature Bob and Evelyn Olson, lay evangelists, and Dr. Richard Geraghty, the philosopher on EWTN's Catholic Experts list you sometimes may see on short videos on that station.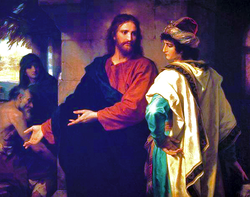 Most of us love to give advice. When, for whatever reason, someone rejects our advice, another way is to pray a lot for that person and waits to see the graces that gradually lead to the other person's transformation.

| | | |
| --- | --- | --- |
| | A fascinating true story: A drug addict was converted and decided to dedicated himself to Catholic ministry to other addicts. His name was Joey. He became a beloved minister. An addict was overheard praying this way: Please God. Heal me and let me be like Joey. The priest heard him and said "You should pray to be like Jesus." He replied "Oh, you mean Jesus is like Joey?" The preacher telling us this story asked us: would others think that Jesus was like you? | |
Lecturing about the spirituality of soon to be canonized John Paul II, Fr. Kolinski here at Holy Apostles College and Seminary, said: "Detachment doesn't man not having any joy. It means to go toward things not with desire, but to enjoy them as gifts." I would say that we are supposed to enjoy all the many, many, gifts of life, but not crave them in a ravenous kind of way, because God is first. One way I like to put it is that we should come to others with tenderness rather than thirst. In what psychologists call co-dependency, we come to others with thirst, an unbearable thirst. But by coming to Jesus in prayer with thirst, we are more able to be tender with others.