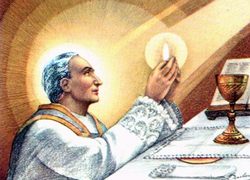 An older priest recently had some kind of heart episode so that he now has speech aphasia and can't talk well but he can talk a lot. It happened that I went to Mass thinking someone else would be celebrating it, but he was there alone, perhaps just as glad no one was there as he practiced trying to enunciate the readings.

He did stumble over many words in the readings. He was much better with the proper of the Mass, and happily made no mistakes in the words of consecration. I found myself deeply moved to be at a Mass with a priest who was not in full natural level power but weakened, struggling. It gave me an image of what it might be like someday to be in a convalescent home where the priests celebrating the Mass were not visitors but residents.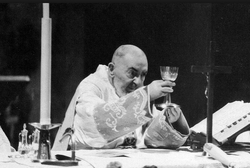 Since this priest normally has a very strong character, I thought that his being weakened by his stroke made him more lovable perhaps to those who might usually find him difficult. And, then, I had a blessed thought, "me, too!" Someday I might be more lovable if I was much weakened!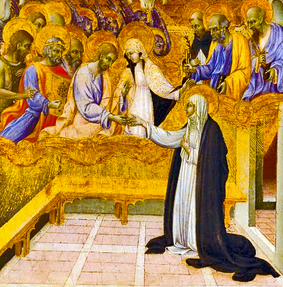 Some words from my personal journal where I think it is Jesus speaking to me. But first, there are so many lines in the psalms begging God to guide us and walk with us – why couldn't that sometimes mean with inner words in the heart?
Jesus: In heaven there will be all transparency and no misunderstandings or rejection, so it is natural that you long for that and try to make it happen "on earth as it is in heaven." The problem is that due to your fallen nature even though there is much love between spouses, parents and children and friends, there is never complete understanding. That's why you need Me as your bridegroom.

Jesus: Now, this is a complicated day and you want to be in the background, sweet, affirming, not contentious and tense. Yes? The how is by concentrating on My presence in each situation.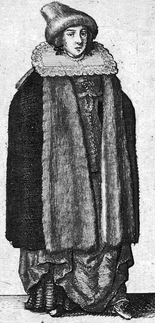 I have a terrible time with the cold since my circulation isn't good and I am so sedentary and just cold-blooded. Usually I complain endlessly because at the seminary most of the men need less artificial heat and so the heating system isn't activated until the end of October. This time the Holy Spirit seemed to urge me to just not complain at all, but just put up with the inconvenience and bulkiness of bundling up. I found that I am much more peaceful not complaining! In Low's Recovery International for anger, anxiety and depression one of the slogans is "drop the complaining habit."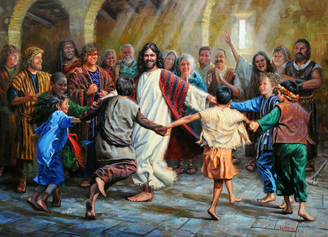 On always wanting everyone to be spiritual in the same way, mode, tone, flavor, that I am:

Jesus: Do you see that the dance with each person is different? I who made the world, can't I choreograph a different dance for each beloved human person?


In spiritual direction, the priest suggested not thinking of things that don't go well as failures so much as them being opportunities to learn.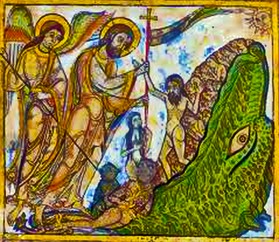 On concern about the Synod:
Jesus: I am sovereign. Terrible things happen to My Church from the very beginning. You are to cling to Me and to those I have given you to trust. Don't let excitement over possibilities take the energy that I want you to put into loving everyone around you. How did the future of the Church look to the disciples when St. Peter was crucified? Or when those in the diocese of Hippo Augustine buried that saint with hordes ready to take over their region? Let your motto be "The Gates of Hell will not prevail."

With my students in a course called the Spiritual Life in the Classics, we are watching that wonderful long, long, movie Teresa of Avila. As we see her suffering so much physical pain I had such a sense of how beautiful pain can be if endured with surrender. Am I inspired to show the whole Teresa of Avila movie to take courage?

Jesus: Yes. You can be that beautiful of soul if you, like her, want God alone!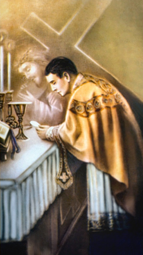 Concerning a setback in a work project:

Jesus: Was My mission on earth a mistake because there were so many set-backs even to the seeming set-back of My crucifixion?


Jesus: About those you are anxious about: Swathe them in the mystery that is Me.