Here is something from Pope Benedict's Spe Salvi which spoke to me:
The true measure of humanity is essentially determined in relationship to suffering and to the sufferer. This holds true both for the individual and for society. A society unable to accept its suffering members and incapable of helping to share their suffering and to bear it inwardly through "com-passion" is a cruel and inhuman society. Yet society cannot accept its suffering members and support them in their trials unless individuals are capable of doing so themselves; moreover, the individual cannot accept another's suffering unless he personally is able to find meaning in suffering, a path of purification and growth in maturity, a journey of hope. Indeed, to accept the "other" who suffers, means that I take up his suffering in such a way that it becomes mine also. Because it has now become a shared suffering, though, in which another person is present, this suffering is penetrated by the light of love. The Latin word con-solatio, "consolation", expresses this beautifully. It suggests being with the other in his solitude, so that it ceases to be solitude. Furthermore, the capacity to accept suffering for the sake of goodness, truth and justice is an essential criterion of humanity, because if my own well-being and safety are ultimately more important than truth and justice, then the power of the stronger prevails, then violence and untruth reign supreme. Truth and justice must stand above my comfort and physical well-being, or else my life itself becomes a lie. In the end, even the "yes" to love is a source of suffering, because love always requires expropriations of my "I", in which I allow myself to be pruned and wounded. Love simply cannot exist without this painful renunciation of myself, for otherwise it becomes pure selfishness and thereby ceases to be love. (#38)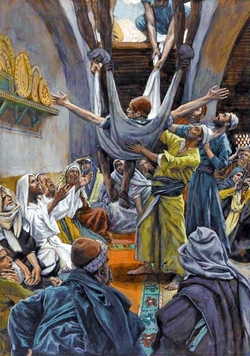 I sent the quote from Pope Benedict to Sean, the socialist atheist grandson-in-law who became a Catholic at Easter and I like his respone: Wow, beautiful and enlightening, thank you. I like this part about a "society unable to accept its suffering members... is a cruel and inhuman society."

It reminds me of a homily I heard last week. Father was asking how it must affect us to live in a "throw away" culture, where we discard anything slightly defective, broken or out-dated. Can we really constrain this to our material goods without treating people this way? Compare it to Malawi (Sean was in the Peace Corps in Africa) where any material good was useful, even if only as fuel for the fire and then even ashes where precious.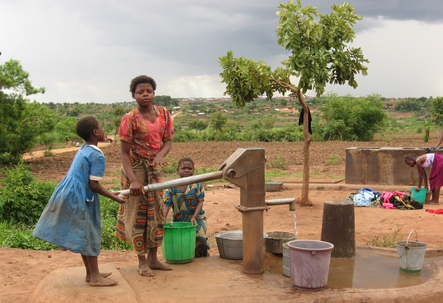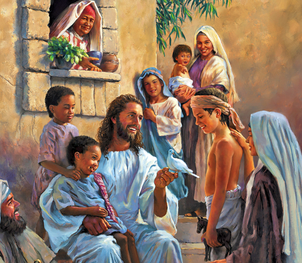 Things Jesus has been telling me in my heart:

Jesus: You cannot help longing for greater closeness to all those you love. That is part of love. But you have to accept the suffering that on earth this is so difficult because everyone is afraid great love from you could mean greater attempts by you to dominate them! Please let the Holy Spirit lead you moment by moment on initiatives with family and close friends without so much anxiety, guilt and anger!

"Each day, Jesus says, be happy that you are with Me and thank me for each thing you can do at your age vs. worry about what you can't do or need help with."

"What I want to bring you to, starting this very day, is a much simplified spirituality of receiving in the now everything We, the Trinity, your angel, and our saints, can pour as grace into your jumpy, jittery, soul to make the last years of your life truly holy, whole, full of Our love and yours."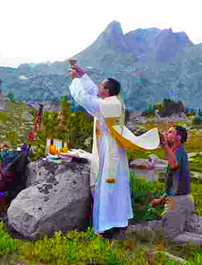 "Let us start today with this very simple challenge: It is Sunday. Take in the beauty of the trees, the beauty of Holy Mass, quiet time, but everything without rush, strain, obsession. Every time a stressed impulse to finish something in a rush comes over you, stop and pray: "Into Your hands, Jesus, my bridegroom, I comment my spirit; into Your hands I commend this moment, this hour, this day. Into Your hands I commend this project."