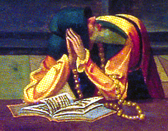 A Nigerian priest here at Holy Apostles said his father loved the rosary so much it was always in his hand. At age 100, though, he couldn't pray it because his hands were too stiff, so he put it in his mouth so he could pray it with his tongue! Isn't that wonderful?

---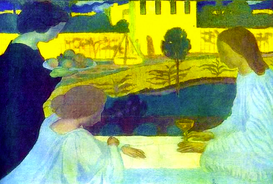 All my life I wished I had the talent and gifts to write something like a Catholic Kahil Gibran. But I don't have such gifts.
Now a Distance Learning student who lives counter-cultural with his family in the forests of Michigan, from whence he commutes to part time teaching jobs, is planning a series of books using my ideas and those of others like C.S. Lewis and Von Hildebrand.
So, in his M.A. directed studies class, he sent me the first chapter of one of these books called The Joy of Being Good and it is like a Catholic Gibran! Truth in a poetic style. My truth in a poetic style!

---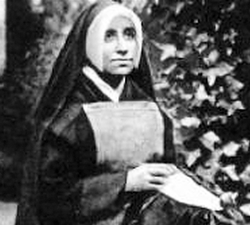 Josefa Menendez, the wonderful mystic Sacred Heart nun claims that Jesus told her that "regardless of the pains I allow, I want you to be abandoned and happy."
---
One of my daughters, Carla Conley, is a prize winning poet. Here is her latest. Back story, she is something of a hermit in the sense that she lives with her family of husband and children but rarely leaves the house.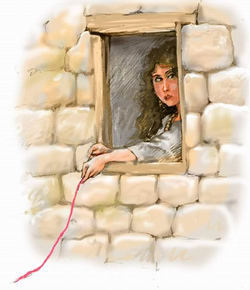 Spying on Jericho

Here is what I built: this brick-by-brick
edifice, this tower where a soul
flings down its scarlet rope but cannot climb
its ladder to autonomy. I am,
or not. I hide and go or hide and go seek.
For there are caverns in the air
considered places wanting; there are walls
that aren't: places willing; constancy
or places waiting. Here, I cannot speak
at all, at all, at all. I am confounded,
and ready to be scattered, wrung around
the rose cathedral or the mouth of hell.
Barbicans fall first
we all fall down
and then the neck is breached,
we all fall down
and ramparts tremble when the trumpets sound.
A window sees the light or it is blinded.
It spies. It must rely as it relays
its tale of sunshine on the fact of sun
shining, simplifying cords of hair
or brick-by-brick, unmaking until all
I am
is left to learn the ways of air.